Editor's note: Eva Kwong sent a letter to me mid-September about an exhibition, Women, Surrealism & Abstraction, at the Nora Eccles Harrison Museum of Art on the Utah State University campus in Logan, Utah. Kwong's work Navel of the Universe is included in the exhibition and was chosen to be part of the Women, Surrealism & Abstraction - Poetry Project. From the museum's site:
In the spirit of Women, Surrealism & Abstraction — an exhibition celebrating women's talent and creativity — we invited women from the local poetry community to choose an artwork from the exhibition and write a poem inspired by it. These Surrealist and abstract artworks provoke us to wonder and see in new ways. The same is true of the poems, which offer glimpses into the poets' personal responses to the art. In this way, the pairings of words and imagery bring the women in conversation with each other, a dialogue that reaches across art forms and across time.
Enjoy the offering written by Mary Ellen Greenwood about Navel of the Universe and then CLICK THROUGH to enjoy eight other poetic interpretation of art objects by Ruth Asawa, Carlotta Corpron, Laura Andreson, Barbara Morgan, Margaret Tomkins, Max Cole, Betty Woodman, and Joanne Hayakawa.
---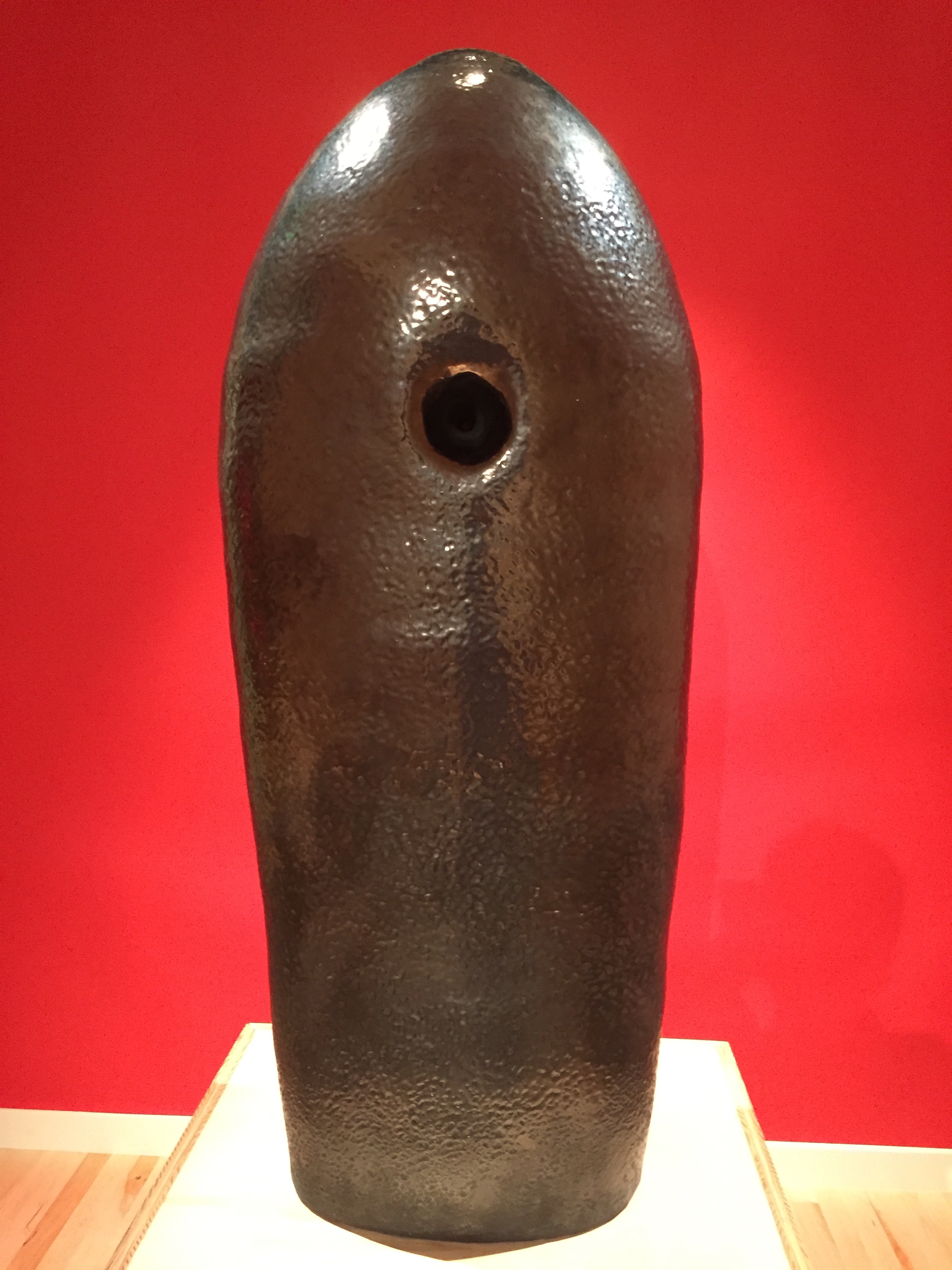 Lucky egg-that-would-be-you split in two
cells divide
inside where blood-filled
cord, two feet of pulsing line
pumping life to growing you
daysandweeksandmonths
emerging
air filling wet lungs
sterile blade slicing cord.
End of day
you lift your sunglow arms
just high enough
red shirt rises
soft skin peeks
reveals the round depression
midsection scar
where a lifeline
invisible
connects us still.
...