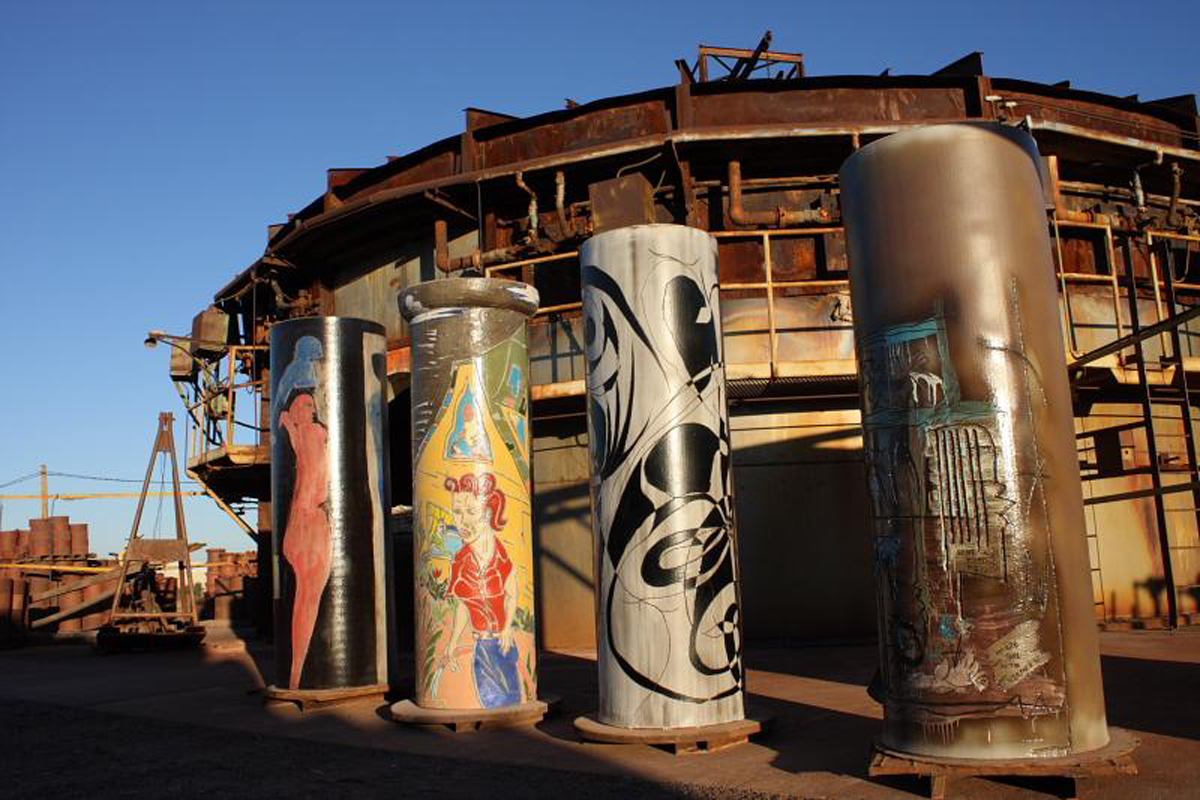 INTRODUCTION
Brightly colored columns stand throughout the industrial site of Mission Clay Building Products on the outskirts of Phoenix, Arizona.1 Their presence, amidst outdoor horizontal stacks of terra-cotta pipe, signals that artists are at work on eight-foot extruded clay pillars.2 These sculptures and the mass-produced industrial pipe come from four different clay caches found in select regions of Arizona. The mineral clays are mixed to create a stiff, muddy substance that is both suitable for industrial uses and adaptable as a sculptural medium.
The large, solitary pipes resemble architectural columns. Its universal form lends itself to artistic expression while referencing free-standing pillars. Not structurally functional in the traditional sense – although they are load bearing – the sculptures serve as artistic records created by experimental and experienced mark-makers. Artists, who work in this challenging pre-fabricated format, summon innovation and persistence. Recently, Tom Franco, of Oakland, California, said this endeavor demands "a commitment that forces you to expand [your ideas] and think bigger as an artist."3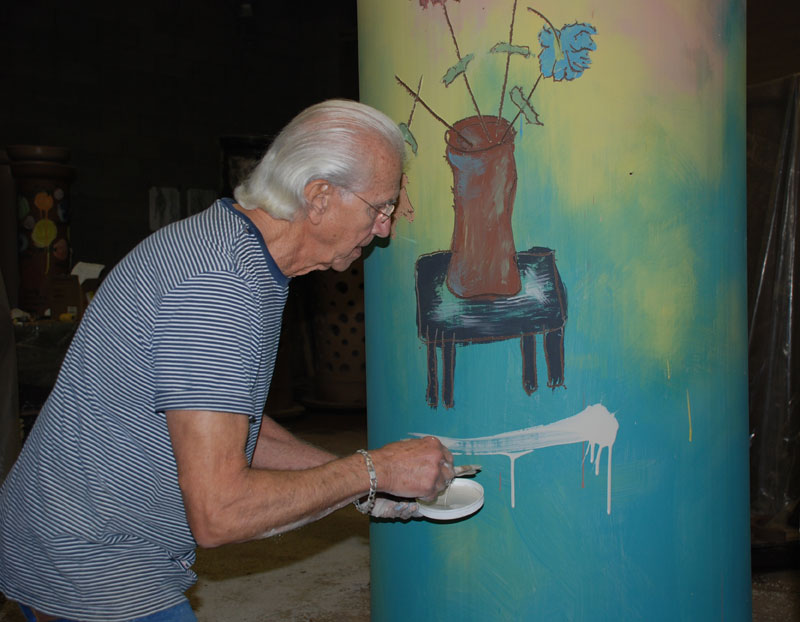 Tall and hollow, the cylinders provide artists with an opportunity to render encircling narratives or create a non-objective design. They incise, cut, saw, scrape, and hammer the curved surface, often decorating with colored slips. Some work alone for days, weeks, months and sometimes years; others may collaborate with fellow artists on a community project. All, however, must rely on a pre-established industrial protocol to realize their finished artwork. Essential to the forming, moving, firing, and installing of the completed artforms are the managers and workers of Mission Clay, who produce the industrial pipe used by the artists.
...