A meditation on campus life in the spring of 2020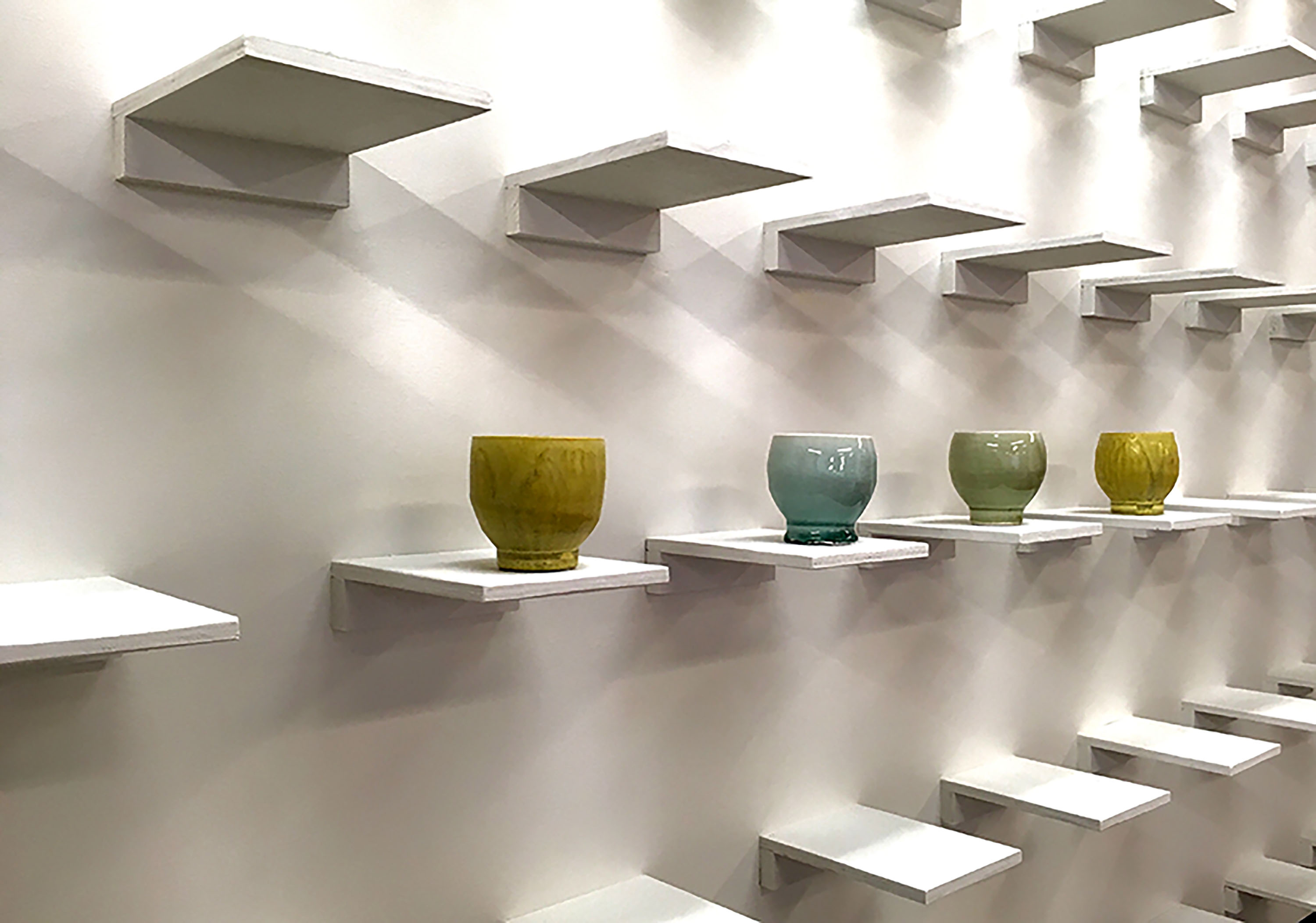 During these days of the coronavirus, walking around the Berea College campus, in Kentucky, is a melancholy affair. Although some essential staff continue to keep the heart and body of the college running, they run at a minimum. It is a campus that still operates, but only barely as we wait for quarantine to end. 
We're lucky to have a college president and governing body with the foresight to shut classes down and send the majority of faculty and students home at mid-term, before the virus took hold here. As the director of Berea's ceramics department, I am working with a much smaller group of student apprentices these days – a skeleton crew. Three students and myself practice social distancing and hand washing while keeping the lights on in the ceramics studio. I am fortunate to work with these dedicated students as we continue to design and produce work for the college. 
While the majority of our work is destined to go to CAMPUS CRAFTS INDUSTRY, some cups will eventually be placed in our Cup Library. For now, however, the Cup Library stands silent in its place by the reference desk in the locked, darkened HUTCHINS LIBRARY, and will do so until life returns to a semblance of normal.
In the meantime, business does not go on as usual.
Contrarian leanings
I was addicted to books as a child, picking up any book that caught my eye. I would regularly spend afternoons in libraries while my parents were at work and, rather than feel neglected, I felt like the most fortunate kid in the world. I knew that librarians were mostly kind, trustworthy, and knew things my parents and teachers did not. Like those who spend a good part of their lives roaming the stacks looking for books, I perfected the "looking for a book" stance. I searched the stacks with my head at a diagonal, a sideways stance that allowed me to find something to read with ease, and perhaps described my youthful contrarian leanings. Libraries were fascinating to me then, and continue to be so now.
A transformation of place
...