School was agonizing for me – from the first day of preschool, until the day I received my high school diploma. 
My grandfather tearfully recalls how whichever adult was tasked with taking me to Montessori had to pry me from their embrace. I would cry and, as they drove away, run alongside the gate until I reached the corner. "It broke my heart every, single time," my grandfather told me. 
Teachers would tell my mother, "He'll adjust and it will get easier." 
It never really did. Thankfully, I matured as I progressed through school and the crying stopped, but the sentiment remained.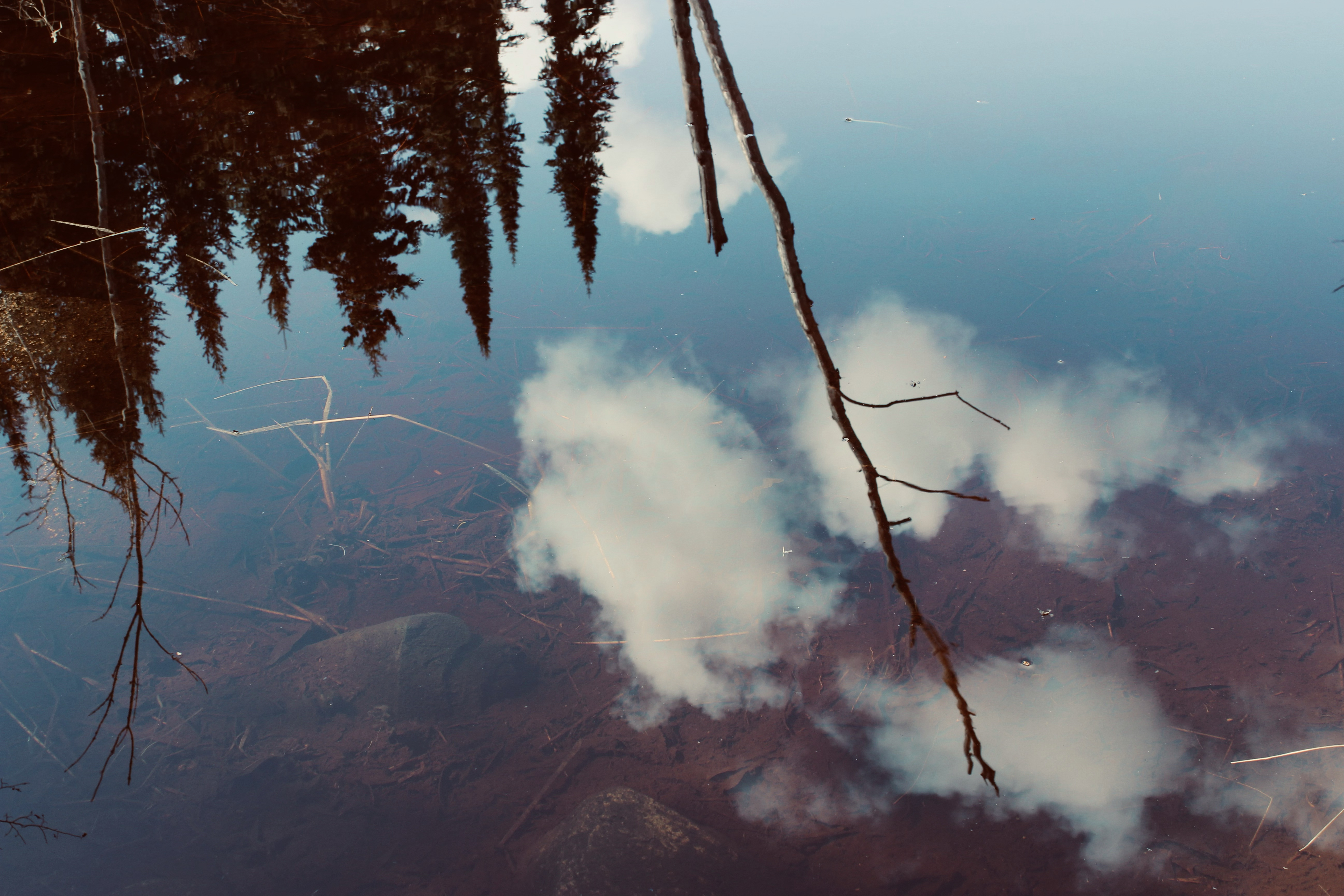 A line is cast
From as far back as I can remember, what has brought me joy is my interest in creating and the outdoors. I would draw, play on our piano, make up stories, and interact with any vessel. I used this inclination as a tool to help me endure schooling. I capitalized on any opportunity provided to escape into my mind.
My mother's side of the family was in Kenora, Ontario, Canada. Kenora is the town I was born in and the town I've always held dear. After we moved away, I would go back every summer to fish and experience the beauty of Lake of the Woods. My grandfather and uncle would take me fishing, telling me old stories of the tree-lined bays where we harvested our dinner. After a long day on the water, my Nana would transform the lake-lizards we proudly brought her into a most rewarding meal. Kenora was a constant sense of home – even when I was miles away.
My experience in the school system was made more challenging by the fact that we did move several times while I was growing up, often moving homes a few times in any given new city before moving to the next. But,whenever I would go to a new school, it wasn't long before I would be identified as the kid who could draw.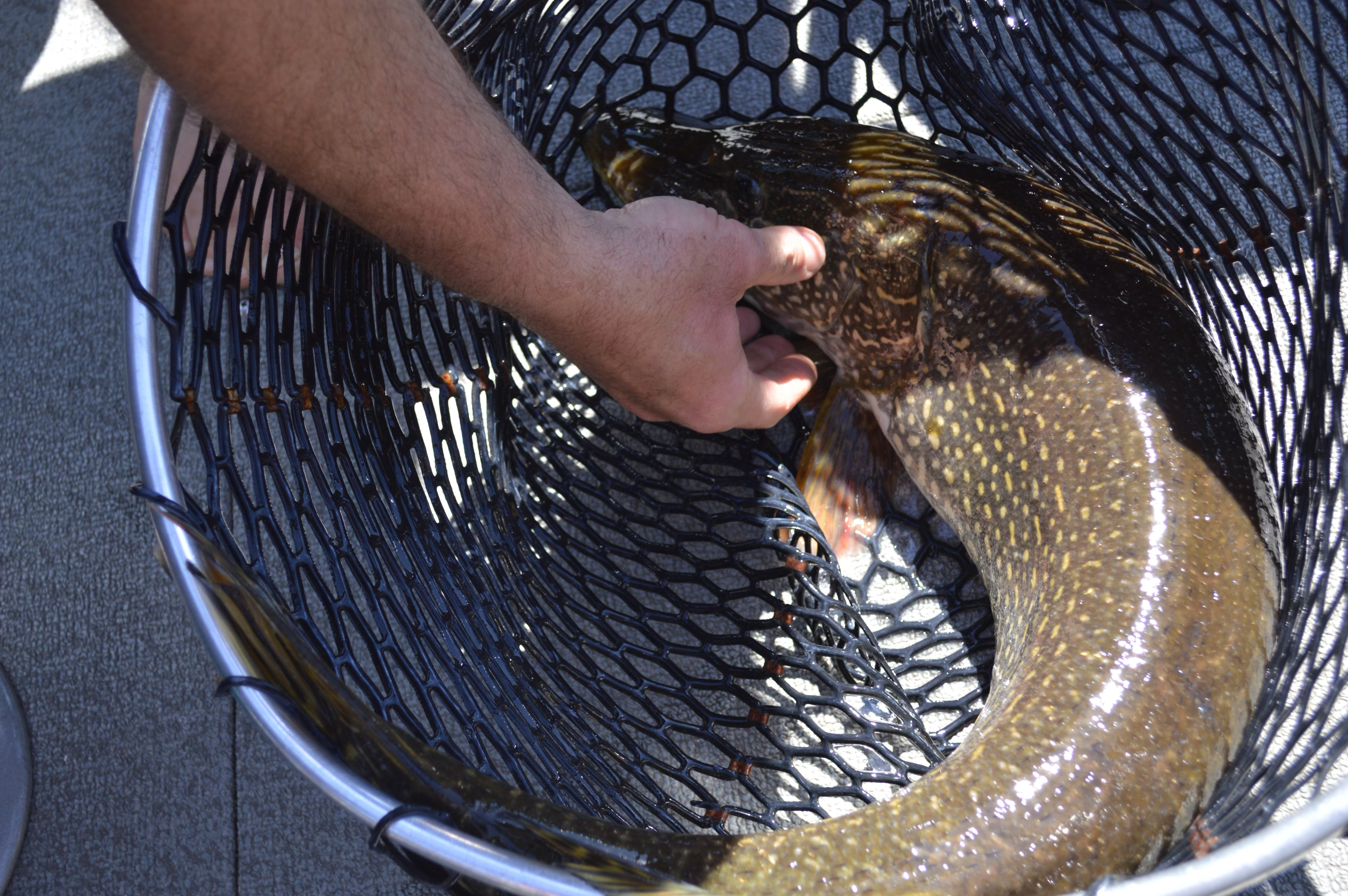 In my junior year we moved to Seattle. Henry M. Jackson was my third high school in my four-year experience. My junior year was the first time an unavoidable reality crept into my mind, "What do I want to do with my life?"
Amaïa, my younger sister, picked up a Ceramics 101 class. After her first day, we met up at lunch as we always did. She ran to our antisocial lunch spot in the stairwell. "Kiefer!" she exclaimed, "You have to meet the ceramics teacher, Mr. Monett. I think you'd really like him." I grudgingly followed her to the ceramics room. I remember thinking, "Don't tell me what I'd like," being the angsty teen that I was. Upon entering the classroom, I was struck by how open and bright it was. Artwork of all skill levels hung proudly on the walls. Kids sat with headphones on, working intently on projects of various mediums. This room didn't look like the cold, rigid classrooms I had been accustomed to.
From behind a chaotic desk arose a mountain of man with an unruly red beard.
"Sup man, you must be Amaïa's brother. She said you like art," he said, in a thick Wisconsin accent. That lunch period completely changed the trajectory of my life. 
Dan Monett was the first and only teacher who was able to connect with me. I had always resented my passion for creating; it seemed to get in the way of my being able to do anything else. I thought art was a frivolous pursuit. Mr. Monett opened my mind to an entirely new perspective. He introduced me to the concept of craftsmanship, which really sparked an interest in an array of mediums.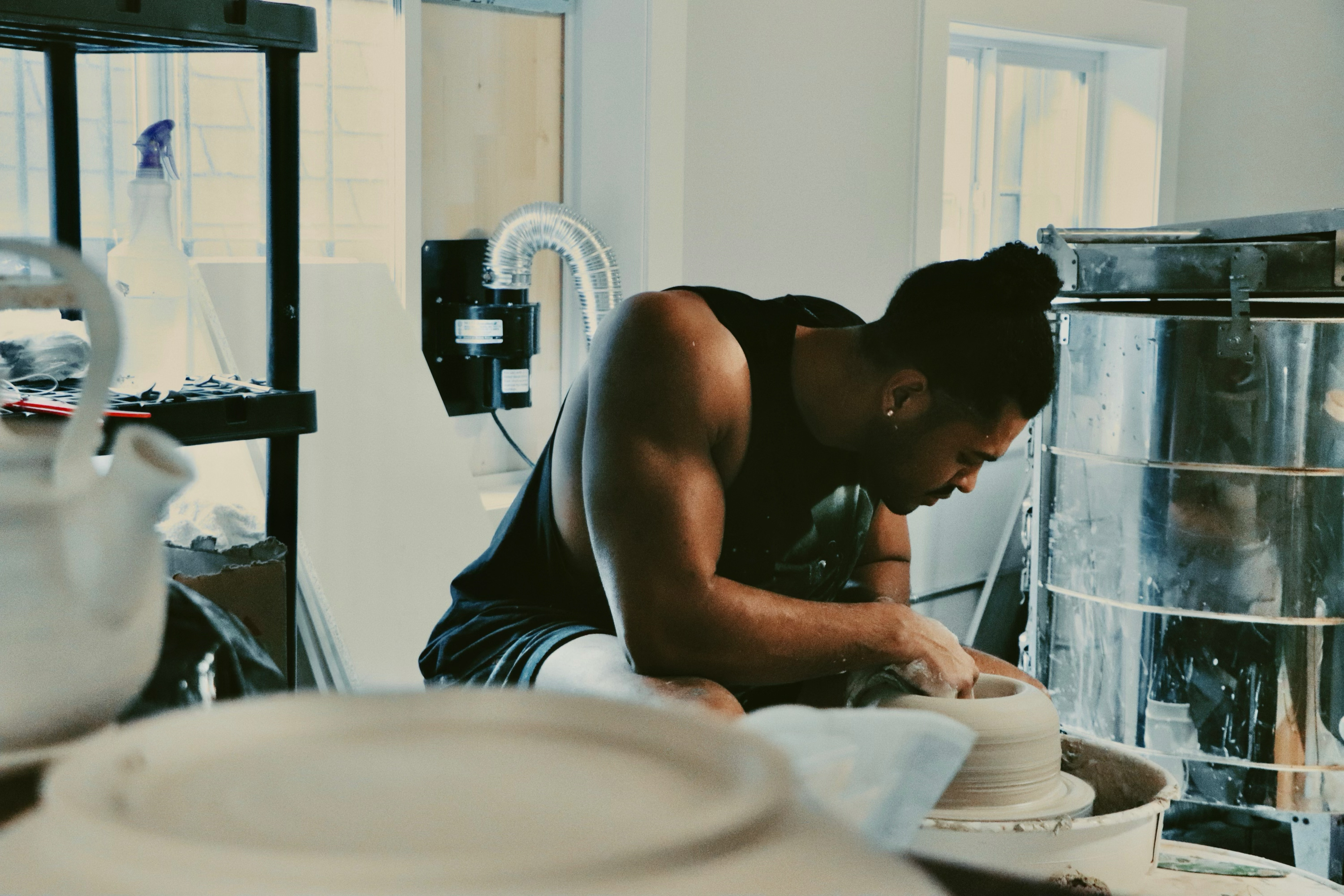 The next semester I took the same Ceramics 101 class that my sister had taken. After the obligatory week of learning how to center clay on the wheel, I was obsessed. I made a bowl that I gave to my father. What astonished me was that he actually used it. The feeling I got from seeing my father use something I had made is the same feeling I chase today. 
I felt useful. 
I felt as though I had finally found a way to channel my escapism into purpose. 
I began spending every spare minute I had in that room. I would rush there the second the lunch bell sounded and after school I would stay until Mr. Monett would be standing at the door with his car keys. A few months later my parents got me a wheel for my birthday. I transformed our garage into an amateur studio and obsessively threw pots to fire at school. Looking back, I can't thank my parents enough for how supportive and patient they were with me. The end of my senior year I graduated, by the grace of God, although I managed to win the departmental art scholarship. (It turns out, when you use bathroom passes in Spanish class to run and check on pots, you don't learn a whole lot of Spanish, but you do learn a lot about clay.) 
The summer came and I learned a friend of my mother had a kiln in her garage, so I continued experimenting with pots. 
A nibble on the line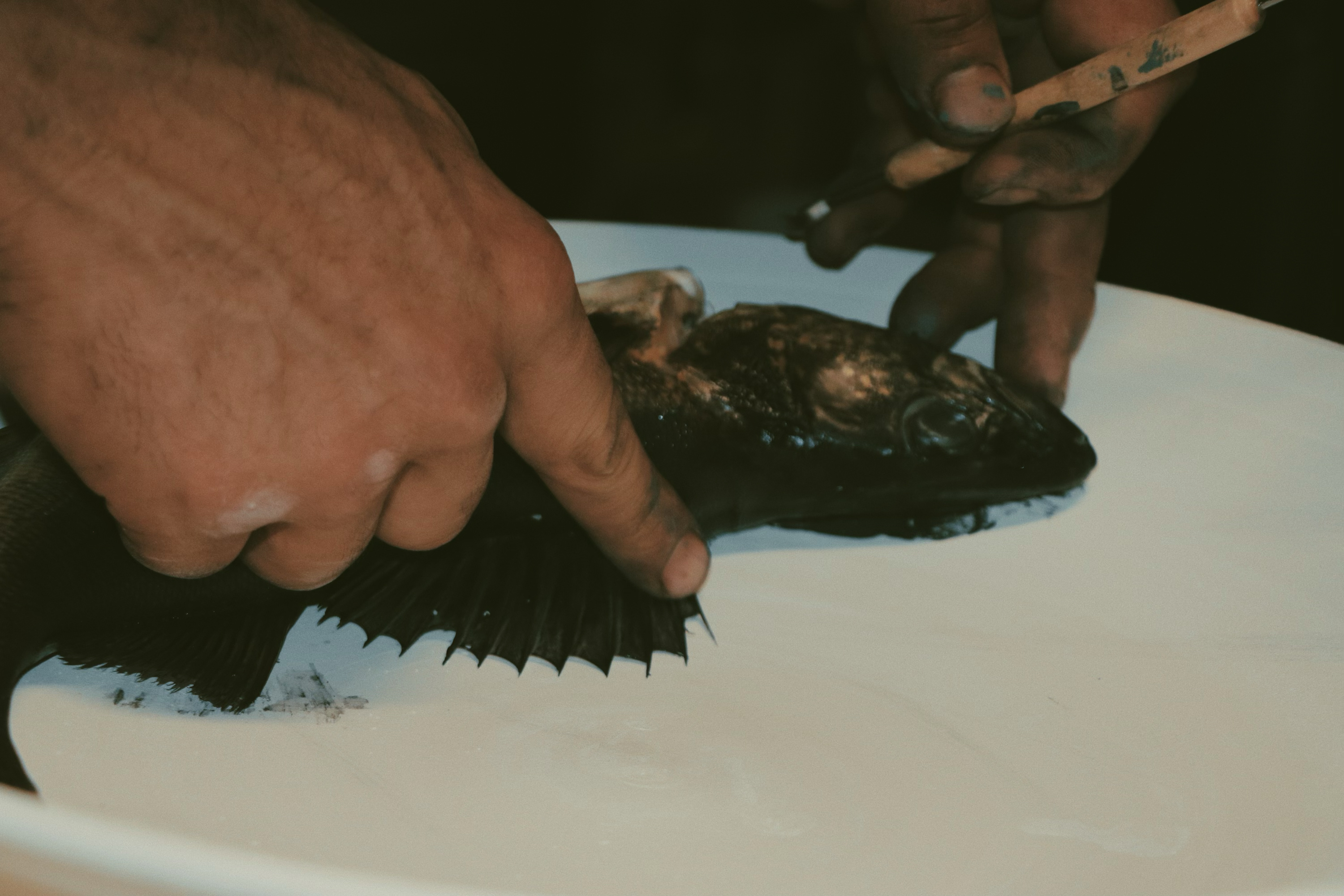 One night, I stayed up late surfing YouTube, as young men so often do. I came across a documentary on eels that somehow captured the attention of my scattered mind. At one point in the grainy film, a man began to stamp an ink-laden eel he had harvested upon a linen sheet. I was awestruck. The two things I was most passionate about, nature and visual arts, combined into one art form. The technique was called Gyotaku, a Japanese art form that uses sumi ink to print fish on handmade paper. Suddenly, a thought entered my mind, "I wonder if fish could be printed on pots?" I immediately turned to the internet beyond YouTube, curious to see if it had been done, and if so, how it had been accomplished. After scouring the web, I found nothing.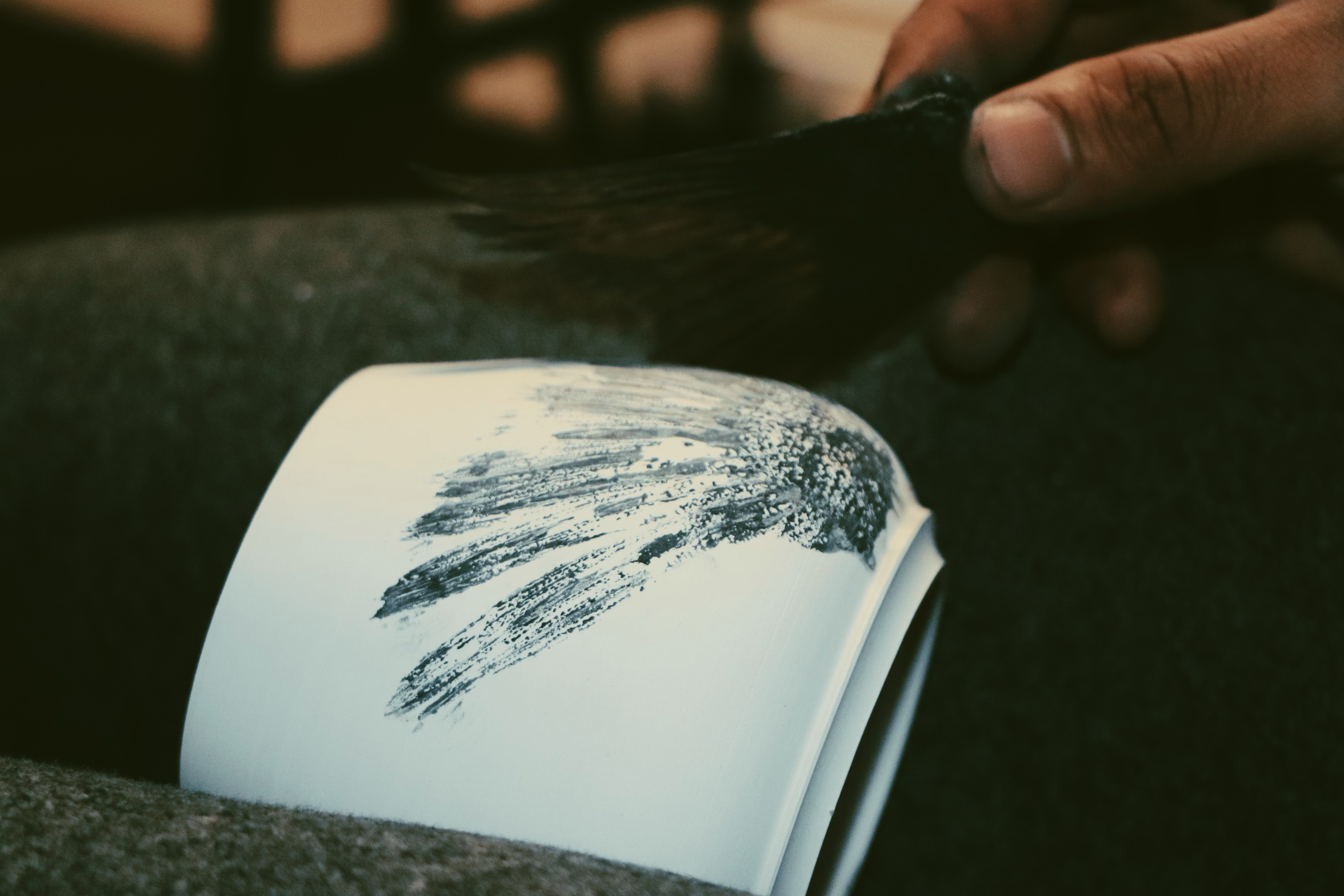 The next day, I went down to the local ceramics store to get some guidance on how to make this late-night idea a reality. I purchased a variety of underglazes and a clear coat. I then went to a local market, got a rainbow trout from the seafood counter, and spent the better part of the evening experimenting on the plethora of bisqueware I had stocked up in the garage. The following day I loaded the glazed pots into the kiln and drove home praying the kiln gods would smile upon my fish-stamped vessels. 
When I received the text that the kiln had finally finished firing, I hastily returned to see the results. Never had I been so anxious to see pots. The first vessel out brought a rush of excitement. It had worked! I called Mr. Monett, "I think I'm on to something!" To which he replied, "I think you are too, dude!"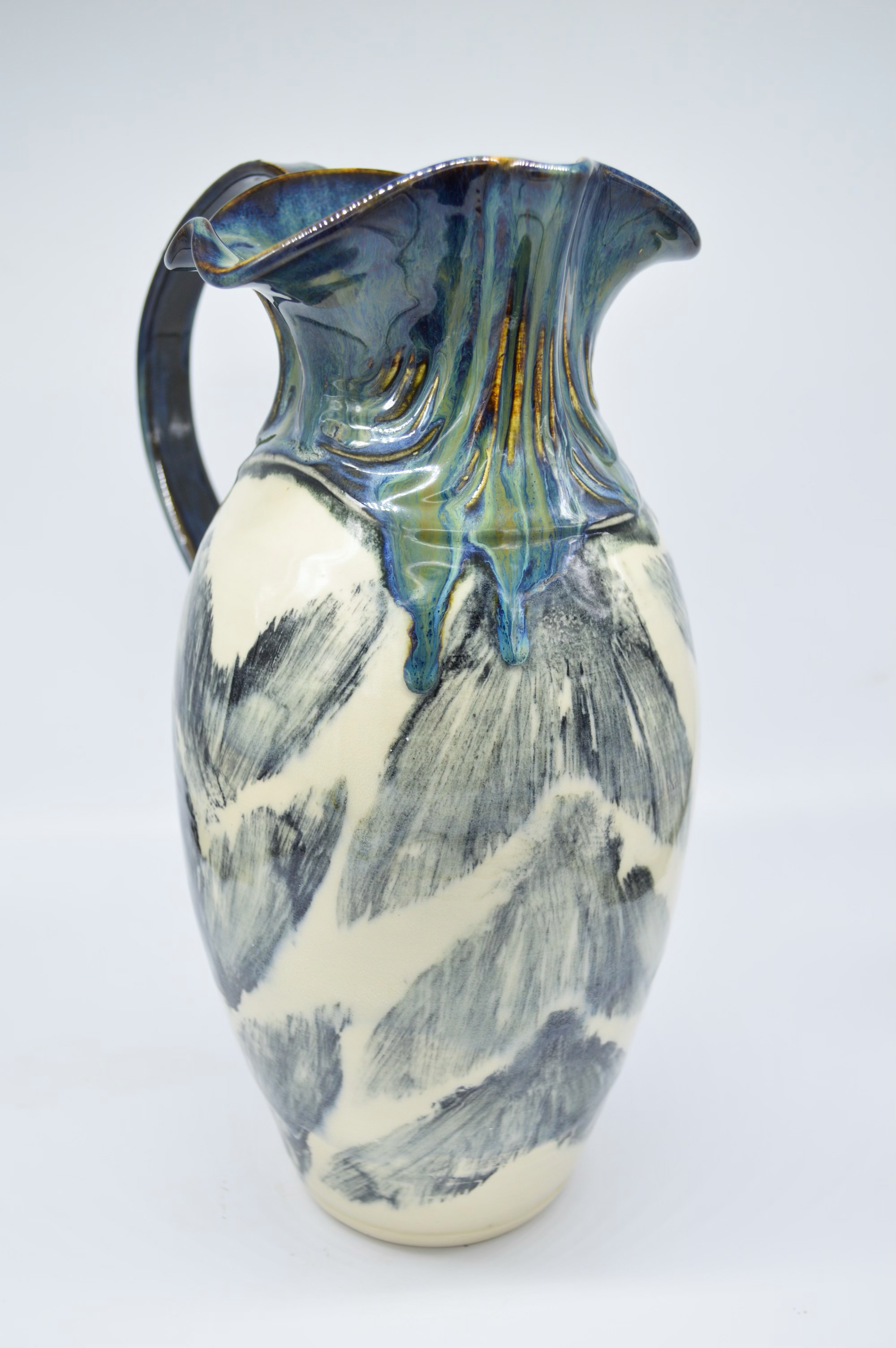 The rest of the summer I obsessed over my discovery, producing a couple of hundred pots – refining my techniques. I encountered new challenges with different forms. Printing a convex fish body on a convex pot is quite a task. But, as I persisted, I got a feel for the process.
Winter approached and I had planned to go to university in the second semester. At that point, while I truly enjoyed ceramics, I still didn't take art too seriously, and I didn't have much of a plan for where I wanted my life to go. 
The hook is set
In January, I put my interest in ceramics on hold and moved to Canada to take a general year. Entering classes brought along the familiar discomfort I always had in school. The effort I put into my studies quickly faded as I built more of a social life. I made no attempt to engage with university art clubs. 
Once again, while getting lunch with some friends on campus, I spotted the ceramics club displaying their wares. I walked over, looked over some pots, and chatted with the "hands" that had made them. One of the members picked up on the extensive knowledge I had about the process. She asked if I had worked with clay, and I admitted I had. She gave me a stack of flyers and encouraged me to attend some meetups. "For sure!" I said. 
I never did.
I ended up leaving my university experience with no intentions of returning.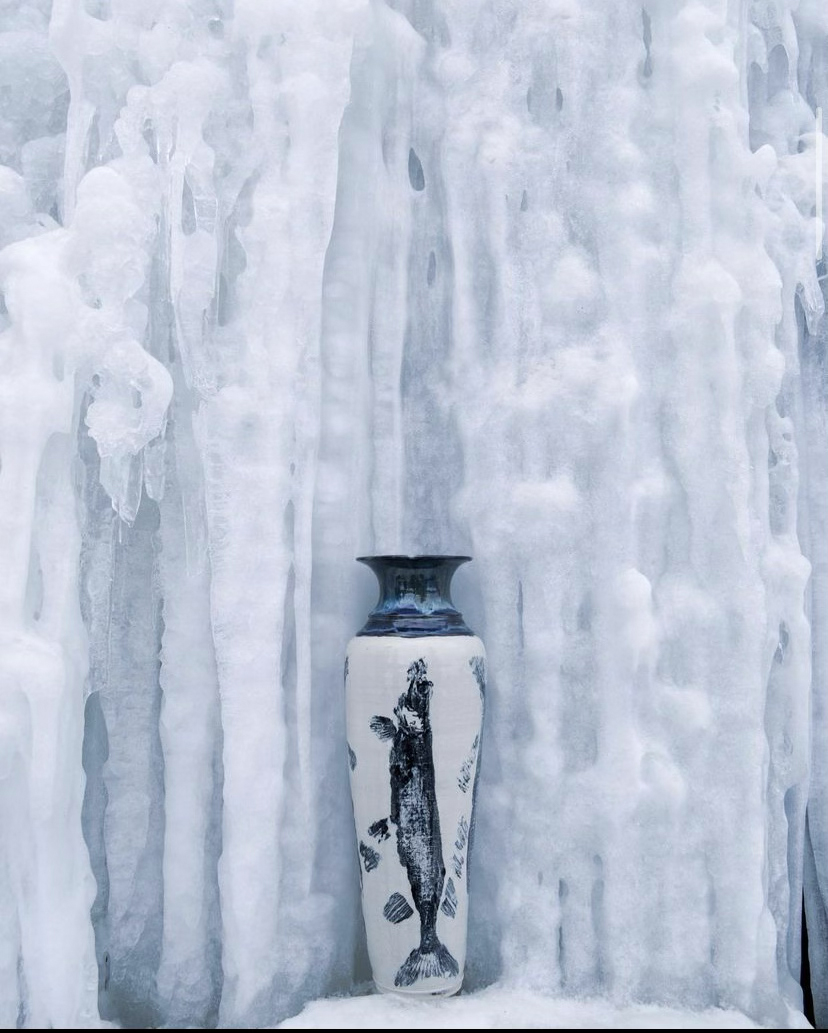 My family had moved to Minneapolis, so I moved down with them and reunited with my wheel. However, it wasn't the same. The spark had dimmed.  I was making pots, but not with passion. It was more of a distraction. A distraction from a heavy and nagging question, "What is my purpose?"
I remember feeling particularly lost one night. My lack of direction had overwhelmed me. I went to my mother and expressed that I felt like a failure., telling her there wasn't a single path I could be content with following in life. She sat and listened, allowing me to wallow in my misery. She finally responded by asking me, "Why don't you be a potter?" 
I looked her dead in the eye as I resentfully told her, "I will never be a potter." 
I felt as though none of my skills were meaningful or useful. Nonetheless I continued to make pots in our garage. What else was there to do? The motion of clay circling the wheel kept my mind off of my existential crisis.
My mother stumbled across the Minnesota New Institute for Ceramics Education program offered by Northern Clay Center in Minneapolis. She cajoled me to send in an application. I was open to participating. I figured, if anything, at least I'll learn some more about my hobby. 
I ended up being accepted as the youngest applicant to enter the program. I met many amazing people in the ceramics community there. I had the opportunity to interact with pieces formed by potters I had admired. It was an eye-opening experience, yet I felt like I wasn't as committed to ceramics as everyone around me was. For that reason, I ended up withdrawing from the program months later. In my mind, it was another failure.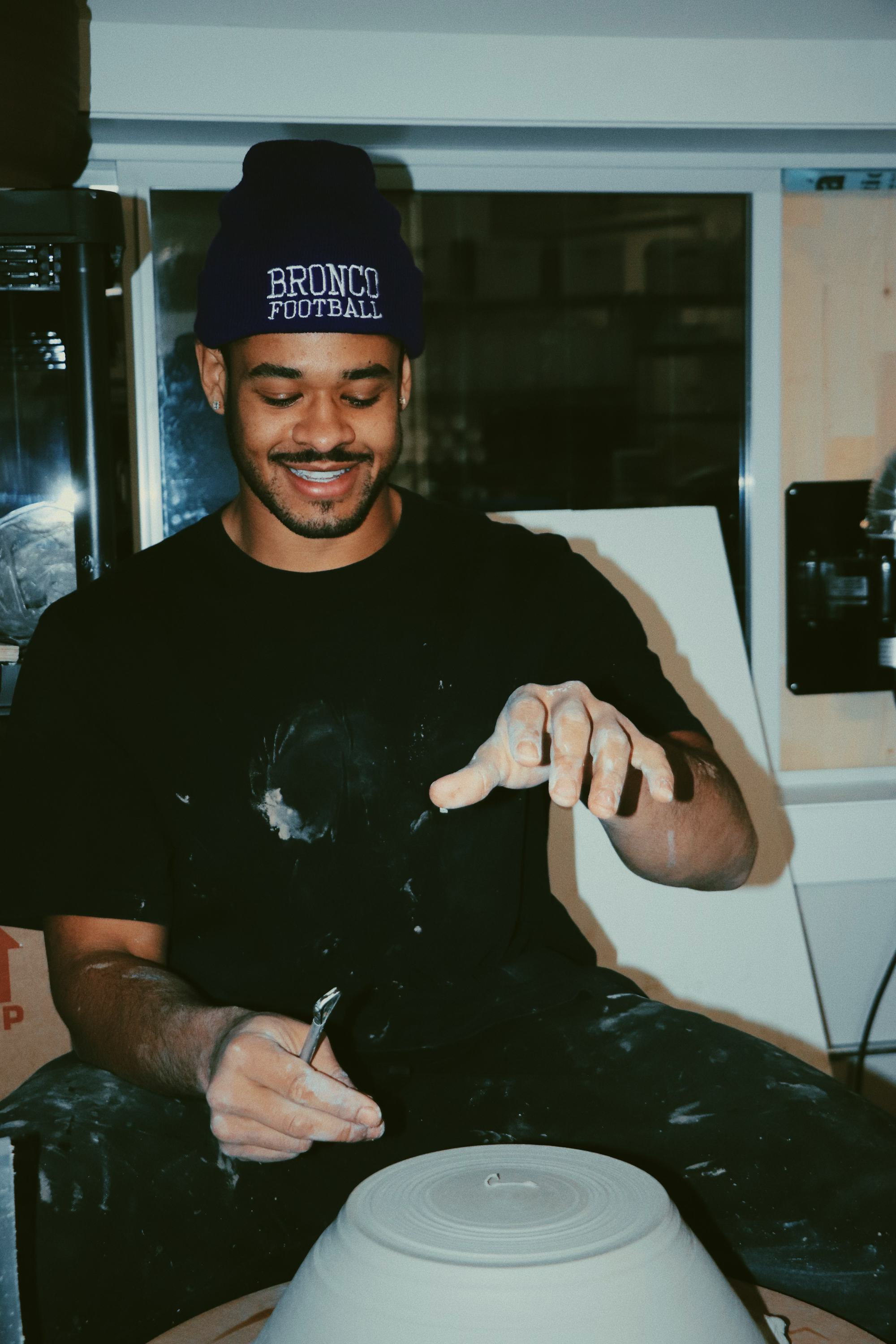 At this point, the only way I could fire the pots I had been producing was to drive them thirty minutes to a ceramics store. After damaging dozens of greenware pots, I looked for a closer alternative. I came across the Edina Arts Center, which offered a robust ceramics studio. It was only eight minutes away from my house, so it seemed like an obvious move. Upon visiting, I met Adama Sow, an extremely skilled and experienced potter hailing from Senegal, West Africa. 
A stoic, yet humorous, man with a straightforward approach to teaching the art of potting. I decided to sign up for the pottery class he offered. He taught me how to bend clay closer to my will and to be more efficient in my production. He also taught me how to throw larger pieces. Up until then I hadn't been able to throw anything over six pounds. Within two weeks of his guidance, I was able to successfully throw fifteen-pound bowls and even a few sectioned pieces. I finally stopped the pedal on my first large piece, Adama walked up to the store front and brought me a Midwest craft market guide. "You should do some markets," he said. That was an important moment for my journey in ceramics. He was the first production potter I had met who was making his living from his work. 
It could be done. 
Adama also gave me a large wooden bat so I could continue pushing the size of the pieces I could produce.
Reeling in the catch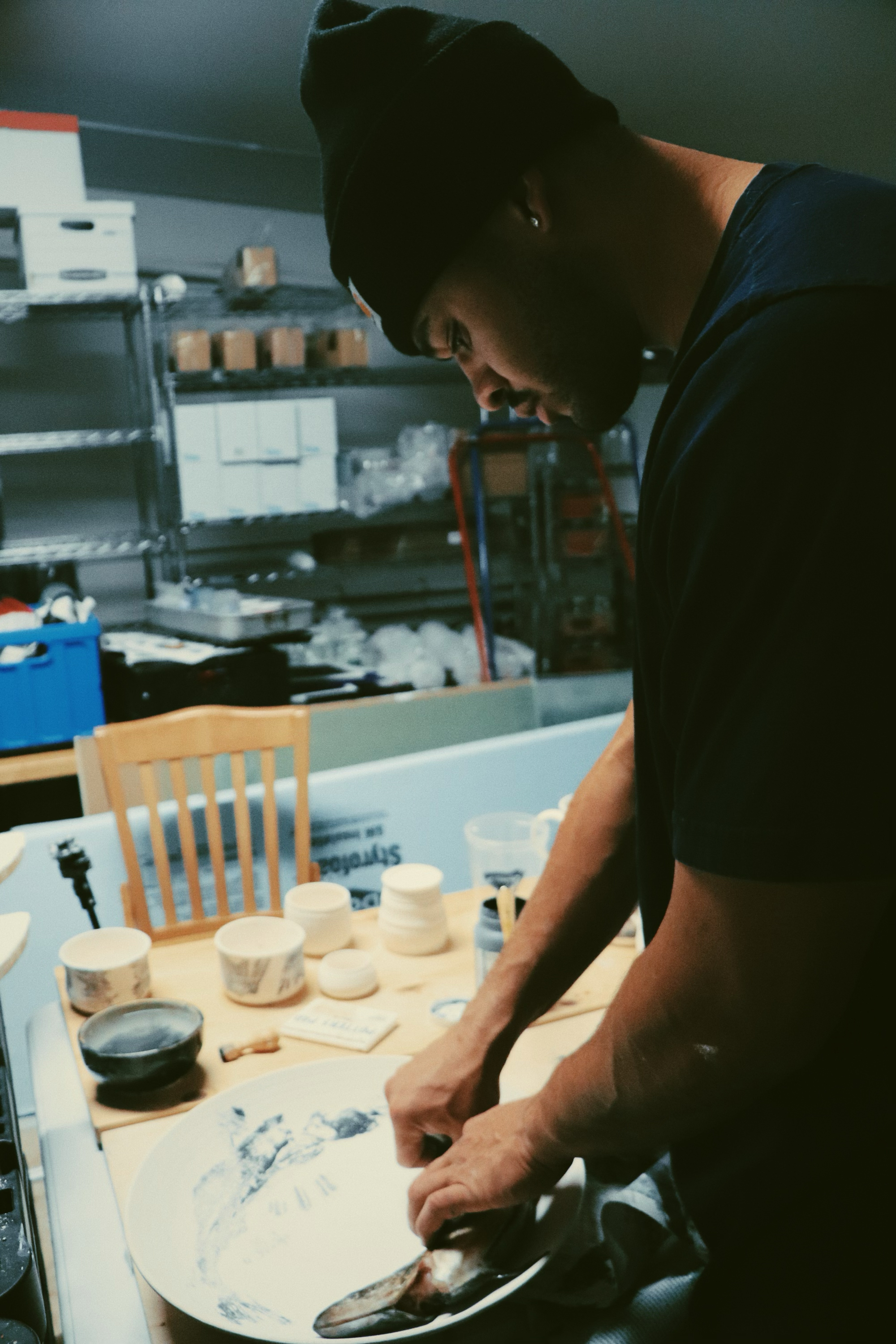 I came to realize that the skill I had acquired under Adama unlocked many more possibilities for gyotaku. Prior to that, I had been printing sunfish I'd catch in a local stocked pond. There wasn't too much thought that went into the application of the fish. Looking back, it was more of a neat trick than it was a form of expression. However, with bigger pieces came more canvas space to use the fish, marking a shift in how I thought about my work. Now I made a concerted effort to pay respect to the art of gyotaku. 
Platters soon became my favourite forms to produce. The sweeping, concave walls were perfect for receiving the convex fish. Without the confinement of a small printing surface, I was able to manipulate the fish into more interesting positions. I could depict them diving down in pursuit of an imaginary meal or gliding in schools through the water. All the blank space I would create for myself made me more cognizant of composition. The dramatic contrast of black underglaze on the bright white clay body forced me to be more deliberate with my printing. My worked transformed from a neat idea into a mode of storytelling and a way to immortalize the creature harvested from the depths.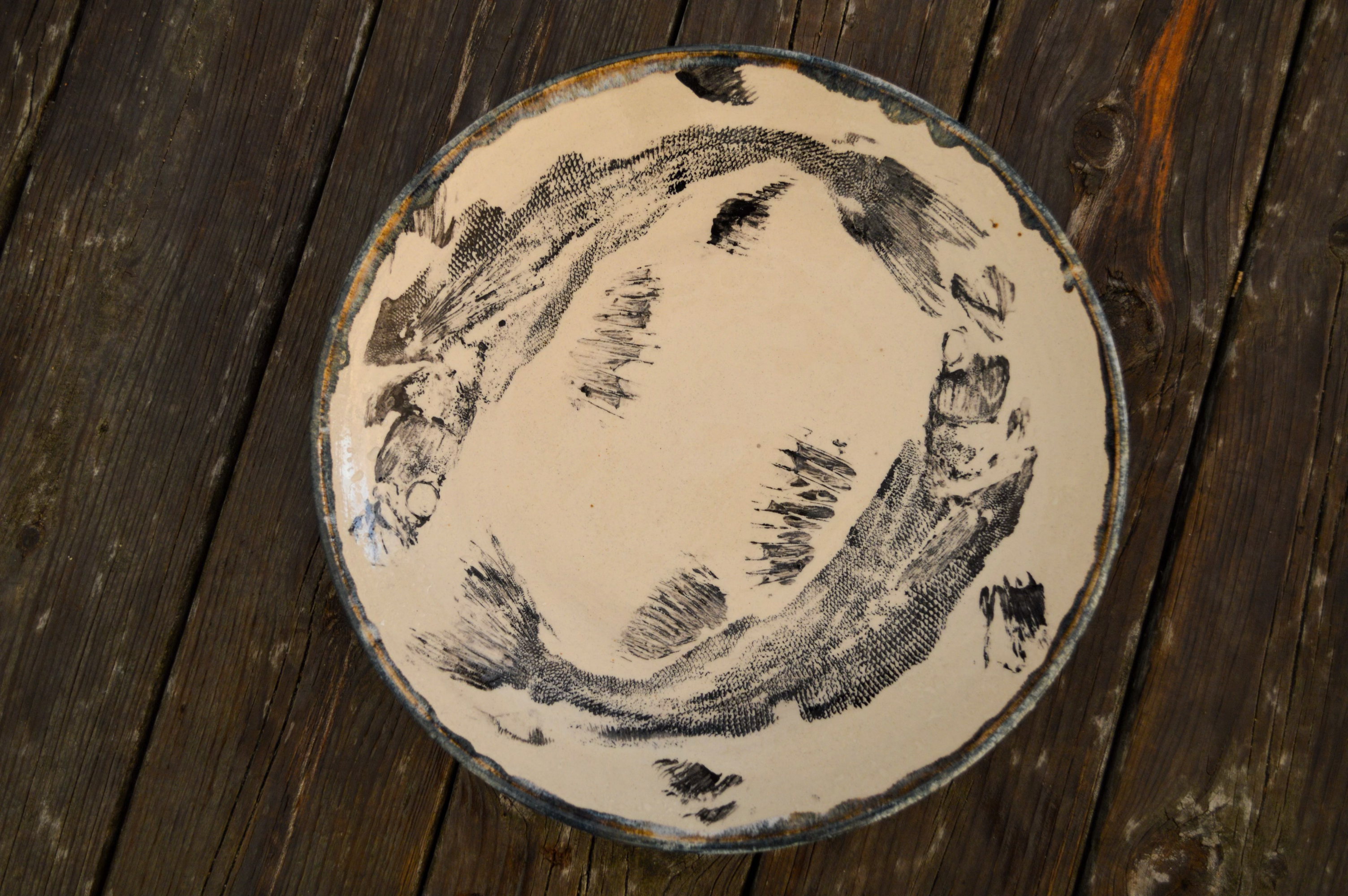 I moved on from the Edina Arts Center, carrying the large wooden bat my teacher gifted me, along with the skills it represented. Soon, I migrated back up to my home country of Canada, taking another run at the University of Manitoba. The attempt ended with the same result as before, so I went back to my home. It was invigorating, returning to the land where towering white pines lined dark, slate shores. I had access to the water I yearned for when I was moving from city to city. My fondness for the outdoors grew exponentially as I was able to explore it more independently.
Upon my return I was only selling pots to friends and family, often gifting pieces when I had full shelves. My significant other encouraged me to sign up for a fall craft market at the local curling rink. We set up a humble display, to the best of our ability. I didn't give voice to it at the time, but I was terrified. I had never put my work out there in a commercial venture. The thought of people holding and critiquing my work in front of me was unnerving. The market opened up and people began to stroll pensively by our table. Five minutes elapsed without a single piece being touched. I turned to my girlfriend with a knot in my stomach and managed to utter, "If we cover the $75 table fee, then today was a success."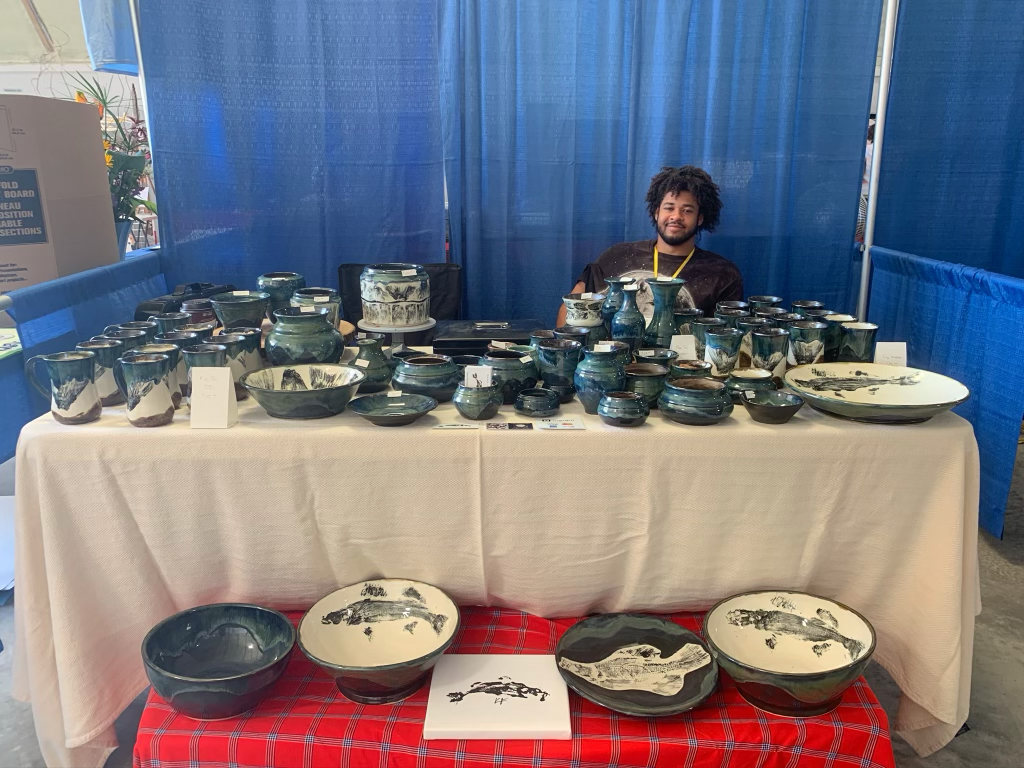 By the end of the day, we sold every pot on the table, save ten. We were elated. We had no way of predicting how well my pots would be received, and even more so, the connections we'd make in our new town. I met a local contractor who offered me shop space to continue my production. The principal from a nearby reservation school implored me to apply for a position out at the school, which I ended up doing. 
I worked out on Migisi Sahgaigan (Eagle Lake) for two-and-a-half years. It was a formative experience. I had the privilege of learning about Ojibwe culture, the relationship between man and earth, and myself. Knowledge offered to me from elders helped me perceive the land I thought I knew, through a different lens. The Seven Grandfather teachings are values I'll always carry. Simultaneously, I realized that I had a passion for educating and counseling youth in whatever capacity I could. A surprising position considering my lifelong experiences with and opinions of formal education.
I continued to throw pots. I attended markets when I could, and our display got increasingly more elaborate. My girlfriend aided me in developing the business as well, as a social media presence, for which I am eternally grateful. I became known locally as "the pottery guy." 
Landing the catch
In October of last year I returned to my point of origin, establishing myself in Kenora. I worked at a school briefly, until one day when I wondered, "What would happen if I put all my energy into producing as many pots as possible for the holidays?" 
I took the leap.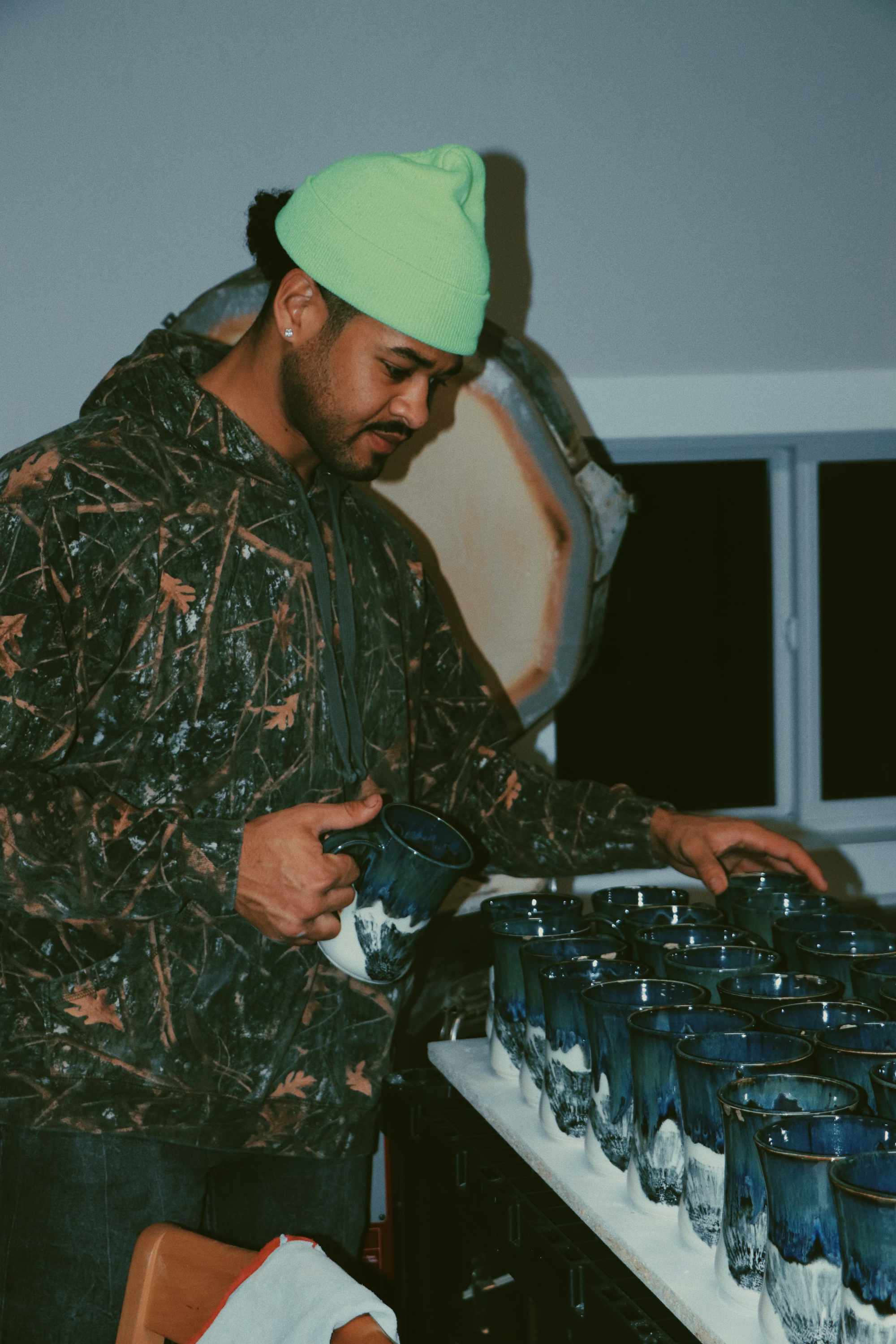 Some might say, a daring move amidst a global pandemic and recession, but it ended up being incredibly rewarding. I've been a full-time potter since November of 2020. I called my mother and apologized for shutting down her "why don't you be a potter" idea – a healthy serving of crow alongside my pan-fried fish. 
I'm not as lost as I once was, and in turn, I'm not as resentful. I don't view schooling through the lens of oppression. Every soul on this earth is meaningful. Purpose presents itself in ways you don't expect. I am now of the belief that I was put on this earth to make beautiful things for people to use in their everyday lives. I've made art that holds water, earth, and ashes. I hear stories at local markets of how my pots have been used – who they've been gifted to and why. The work I produce is a product of my experiences, and experience is the ultimate education – positive or negative. I know now that every piece I take out of the kiln wouldn't be in existence without the dispossession I felt years earlier. My work has proved purposeful and holds meaning to those who use it. 
Once I understood that, I started feeling purposeful as well.
I'm a young potter with plenty more to learn. More than I'll ever be able to in my lifetime. That's something that excites me. I want to take the next few years to focus on learning from other artists of all disciplines and reaching out to people in universities. I would like to bring back whatever knowledge I've gathered to my small hometown on the lake. I would like to offer young people a path to meaning, in whatever way I can.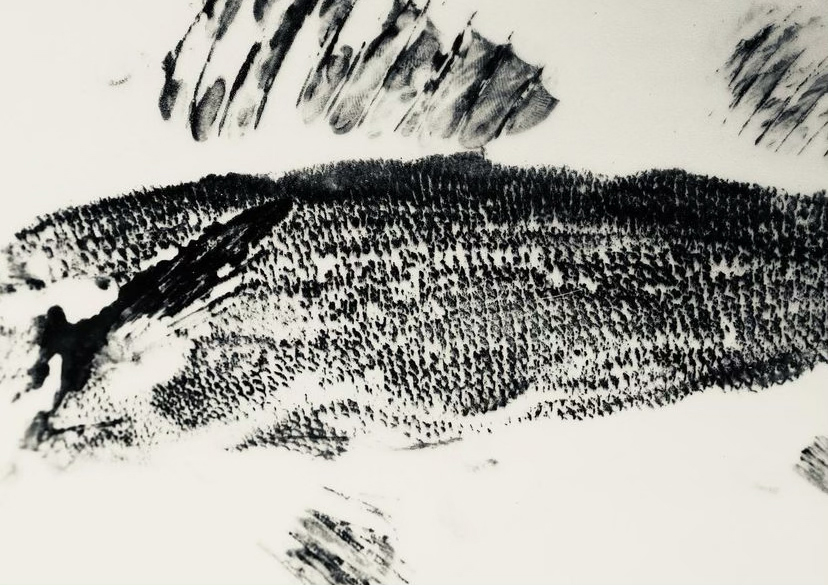 All images provided courtesy of the author.