The West Kootenays in the interior of British Columbia, Canada, thrives on its reputation as a most appealing place to live and marketable destination to visit. At the centre of this region, the town of Nelson maintains its reputation as the "number-one small-town arts community in Canada," according to the book The 100 Best Small Art Towns in America.1 This comes as no surprise to the large and diverse artisan community that lives here. Nestled in mountainous terrain and bordering the pristine waters of a tributary of the mighty Columbia River, this heritage town is home to an established community of artists, makers, and people who appreciate handcrafted objects.  
Perhaps Nelson's artistic sensibility has something to do with the long history of arts education in this relatively isolated mountain town. Kootenay School of the Arts (KSA) at Selkirk College has maintained its reputation as a leader in arts education for more than sixty years, offering a curriculum with an intensive studio focus and an emphasis on preparing students to make a living through their art and craft. KSA is one of the few programs in western Canada that offers this focus on developing strong studio skills; other arts programs include more academic course offerings in their foundation curriculum.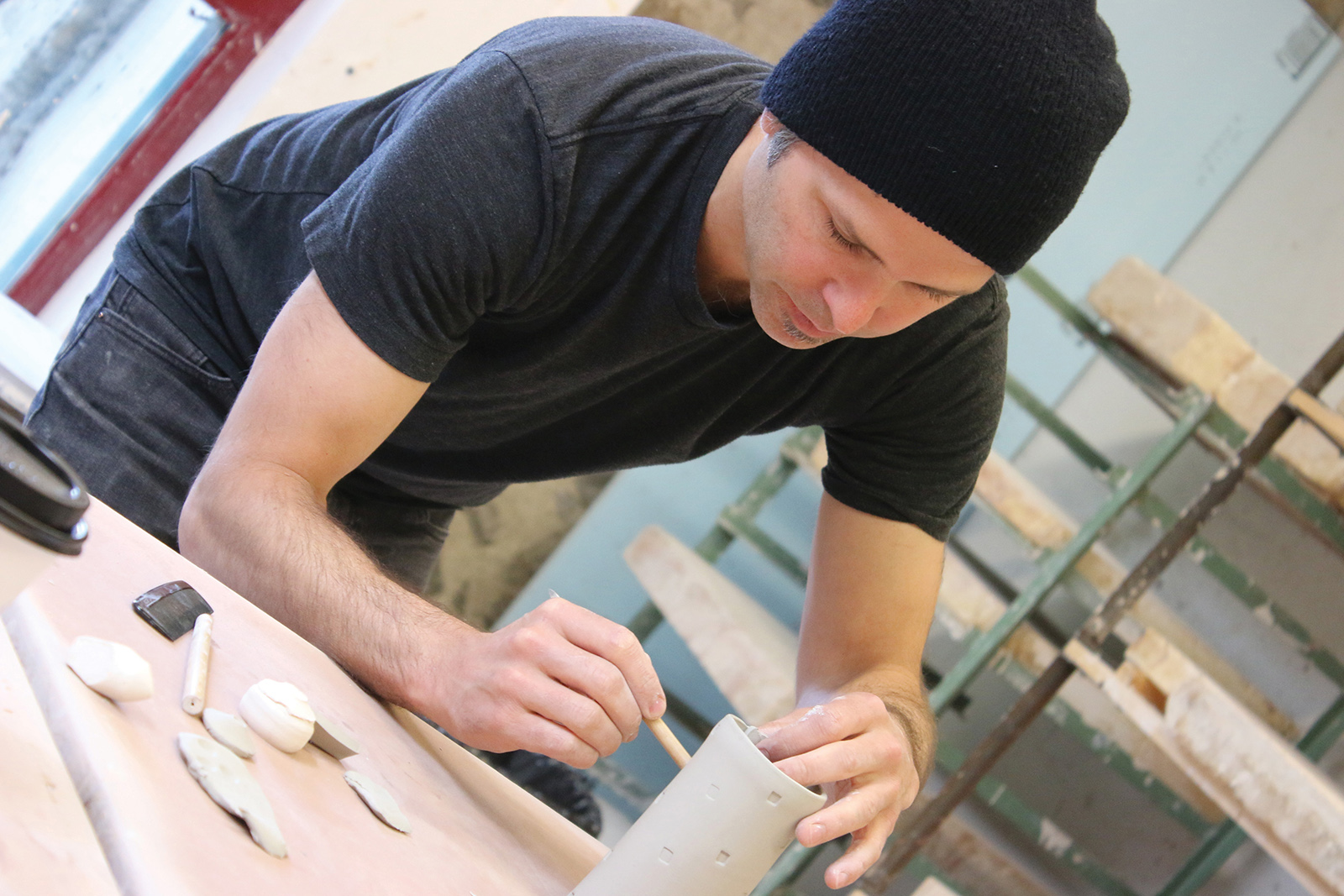 Robin DuPont is a beneficiary of KSA's studio focused programming. Having attended KSA in the early years of his training, Robin went on to study at four different institutions in three different countries, but he was eventually drawn back to the Kootenays to set up his full-time studio practice. The former student is now an adjunct faculty member at the school in the ceramics department.  
...