Editor's Note: It is the custom to publish obituaries shared with Studio Potter as "News Announcements" rather than listing them as articles, however in this instance the memorial written by Ícaro Maiterena felt like a beautifully relevant historical artifact. We are grateful for the translation provided by Roberta Griffith.
---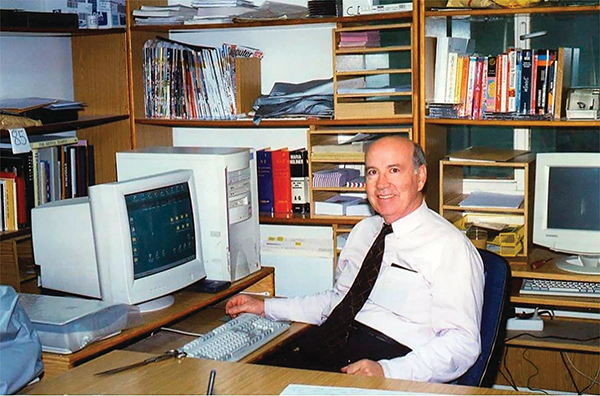 Those of us who knew Antonio knew that there were two Antonios, one very suspicious of intimacy, difficult to reach, austere, with fixed habits, and lonely. And another, large and extroverted, whose destiny will always be inextricably linked to ceramics and who overshadowed the other Antonio. I have known each of them, already in their old age, with the tenderness that covers the character after years of life (and ceramics) has united us strongly, making us companions on the way. We adopted each other as grandfather and grandson.
Antonio, you told me, half jokingly, half seriously: "When I die you will have to write the obituary." I smiled and let it go: "Don't talk nonsense, there's a lot of time ahead." And now I find myself, without having lived with you all that I expected, with the devastating news that a few days ago you went to sleep, and you have not gotten up, you have continued dreaming. I'll miss you. How rough and hard to think that I won't see you anymore, our "botijeros meetings" are over. [Loosely, botijeros is a person who makes jugs.] You will not call me. We will not talk long hours again. My dear friend, how hard it is to face the fragility of life, difficult to face that we will not share more things together in this earthly world. You said: "Alone, we are mortal, but together we are infinite and eternal." Today, you are already infinite and eternal, because you will always be in ceramics, with all of us.
I must thank you for what you have cared for, valued, and loved. And the company we have given each other in our sound solitude. The slow times we've shared in this fast, noisy, overpowering world. All the things we've dreamed of doing together.
You, always with your cap, wrapped in your coat in winter, and in the middle of summer, with your modern shirts on those old white undershirts. The pants fastened with the belt above the belly. Your shoulder bag and those magazines [Revista Ceramica, founded in 1978] under your arm, that you gave away with such devotion to everyone while you narrated your endearing stories and anecdotes that you always repeated and that as a good grandson, I learned and knew by heart. Now they resonate with me, and I miss them coming out of your mouth: "Nefelina Sienita is not the name of an Italian girl…" [Vivas warmly referred to Nepheline Syenite as Nefelina Sientia.]
...