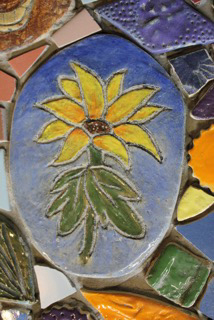 The world today is a very different one from the world of fifty years ago, when I first started working in clay. There are constant reminders about our carbon footprint, melting polar ice caps, and more. As a potter, I find myself asking questions about mining for clay and glaze materials and renewable and non-renewable energy resources. When mixing a glaze, I no longer just reach for the cobalt oxide, but think about how and where it was mined, and I am left with some apprehension and unresolved questions.
In retrospect, I realize these changes in the world around us are what drew me to the nonprofit sector twenty-five years ago, when I became the executive director of Perkins Center for the Arts, a community arts center in Moorestown, New Jersey. I left behind the life of a full-time studio potter and immersed myself in a setting that provided an opportunity to connect people, ideas, and communities.
In 2005, as Perkins planned its expansion to include a second facility in Collingswood, we, the staff and directors of the center, asked ourselves the question, "How could the arts, our primary mission and focus, be a part of growth and sustainability to a new community?" Adapting an existing building was a good start, but what about the water runoff from the roof, which flooded the first floor before washing onto the front lot and eventually finding its way into the public storm-water drains?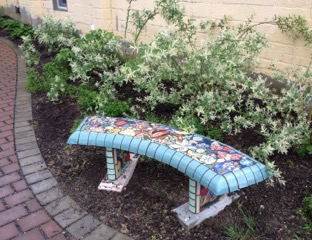 Gradually and with very limited resources, we developed a plan to address this problem. Working with Cairone & Kaupp, landscape architects in Philadelphia, Pennsylvania, we designed an eco-plaza site plan for the building's front courtyard. Components included a rain garden and a courtyard, both designed to engage community members in art-making while addressing environmental challenges.
A rain garden is a shallow, landscaped depression designed to filter storm water runoff at the source. At their best, rain gardens remove pollutants from storm water runoff while recharging groundwater. Rain gardens can be an important tool for communities and neighborhoods to create diverse, attractive landscapes while helping to maintain the health of the natural environment.
...