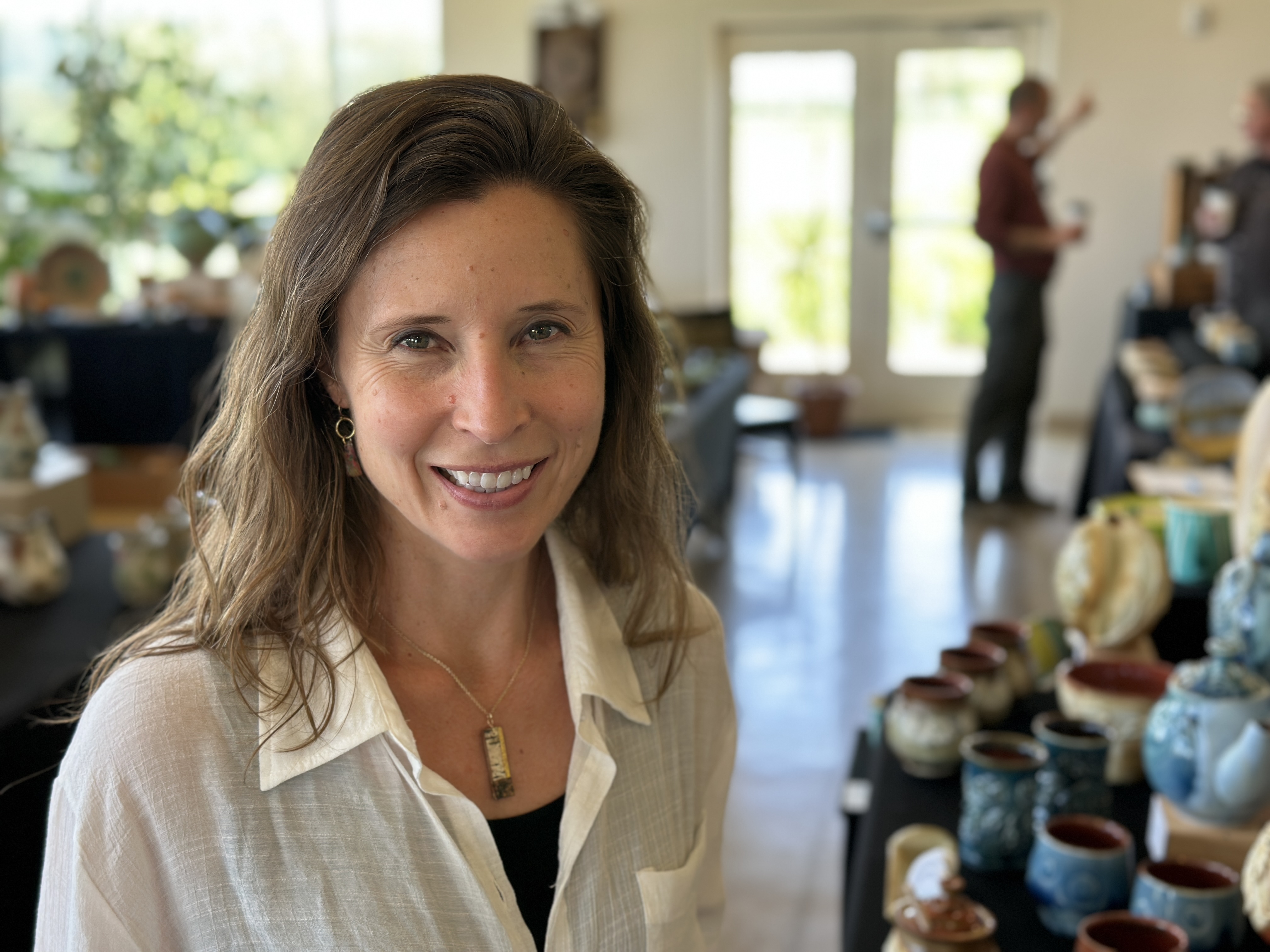 Katie VandenBerg was a bit skeptical about joining Steven Hill's Three-Part Journey Workshop in 2022. "I first heard about Adamah because I was basically chasing Steven Hill," she said.
It was during Steven's Throwing Gestural Forms workshop that Katie, an entrepreneur and busy mother of two, learned about The Journey Workshop. "It's a big investment, not just financially but also in time," she shared. "I knew from my previous experience of being in Steven's classes what a wonderful teacher he is, but I wasn't sure I would be able to follow through with this time commitment. I reached out to some people who I knew had previously participated in The Journey to learn more. Many of them were already signed up to do it again, which spoke volumes about the kind of growth they found from the experience."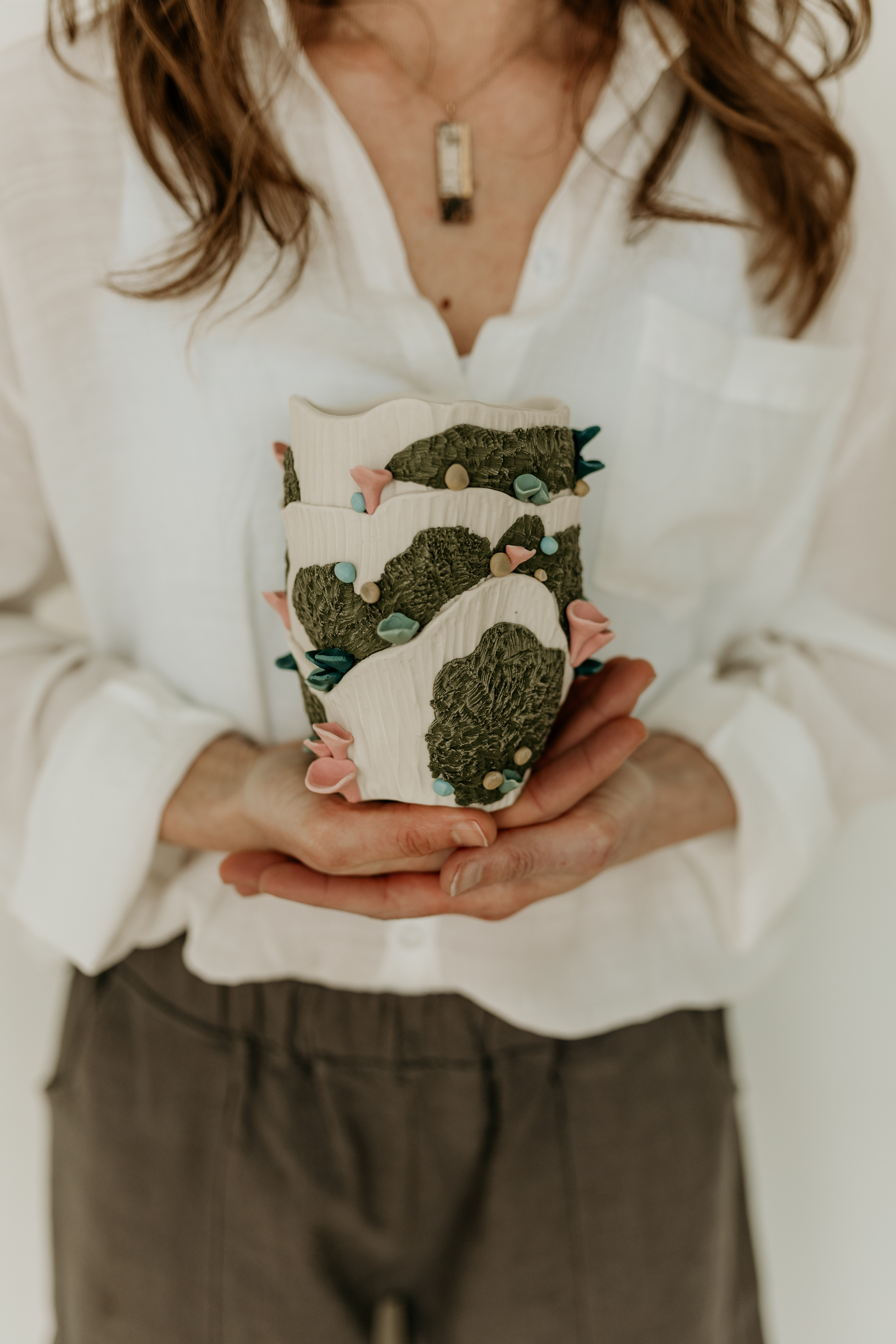 When asked to reflect on her experience, Katie shared, "The Journey at Adamah was just incredible. The fact that it is so immersive and supportive in nature and structure that you just show up and don't have to think about where you're going to eat or sleep or worry about traveling back and forth is just amazing. Our group is so close and supportive of one another." Katie continued, "I did not know where my pottery was going to go when I started this. Pottery is a selfish hobby for me. I am still definitely in a growth phase. Steven highlights that 'one's journey is never done but ever going', which is so true. What came out of this past year was my deep passion and love for nature. That's why I love the trails at Adamah. There is so much inspiration on the property. The lichen, the moss, the fungi, and the mushrooms – it's all right there. I am now using my pottery as a voice to make people interested in and aware of these small, beautiful elements in nature that are often overstepped or overlooked but are such an integral part of the whole ecosystem."
We are so thankful that Katie found inspiration at Adamah, amplifying her voice and passion for nature through clay.
Steven Hill will be starting another Three-Part Journey Workshop at Adamah Art Studios in Dodgeville, Wisconsin, beginning in June 2024. The Journey is not Steven teaching his technique but rather helping students realize and find their own voice through their pottery or sculpture. Steven works with students in a mentor role through group discussion and individual guidance and critique to help them grow during this year-long process, which culminates in a final critique and group exhibition. To learn more about Steven Hill's Three-Part Journey Workshop, visit Adamah Art Studios at www.adamahartstudio.org.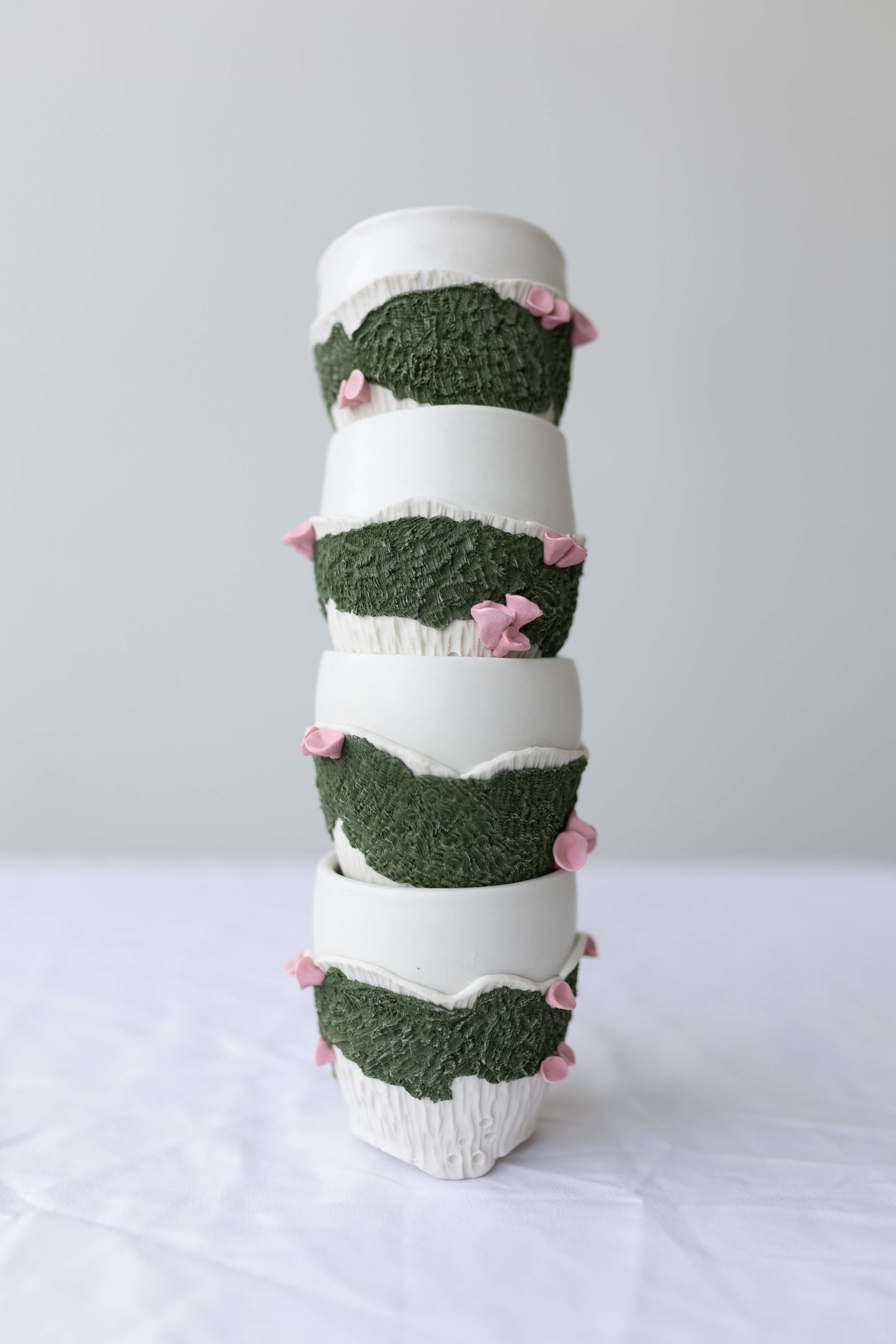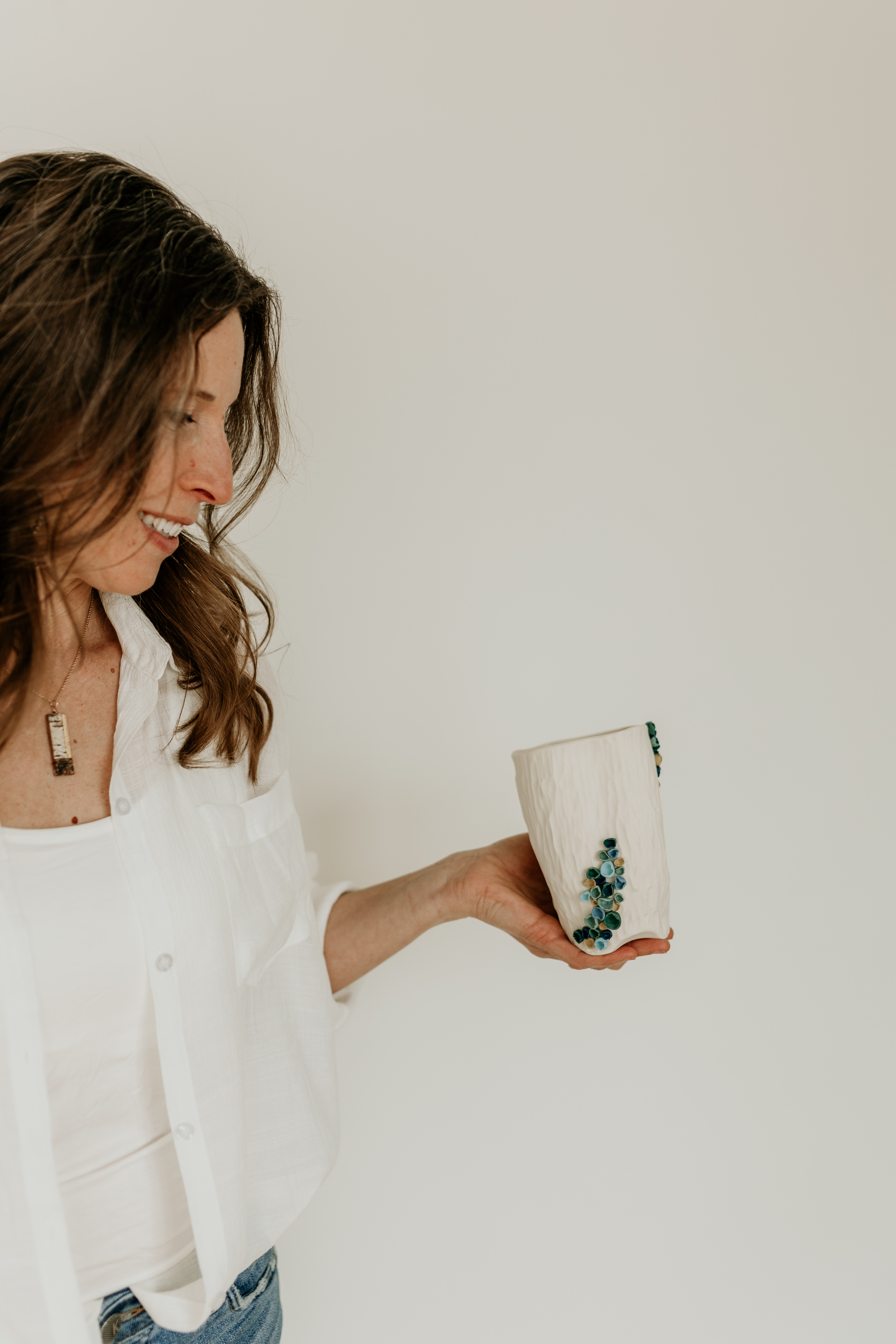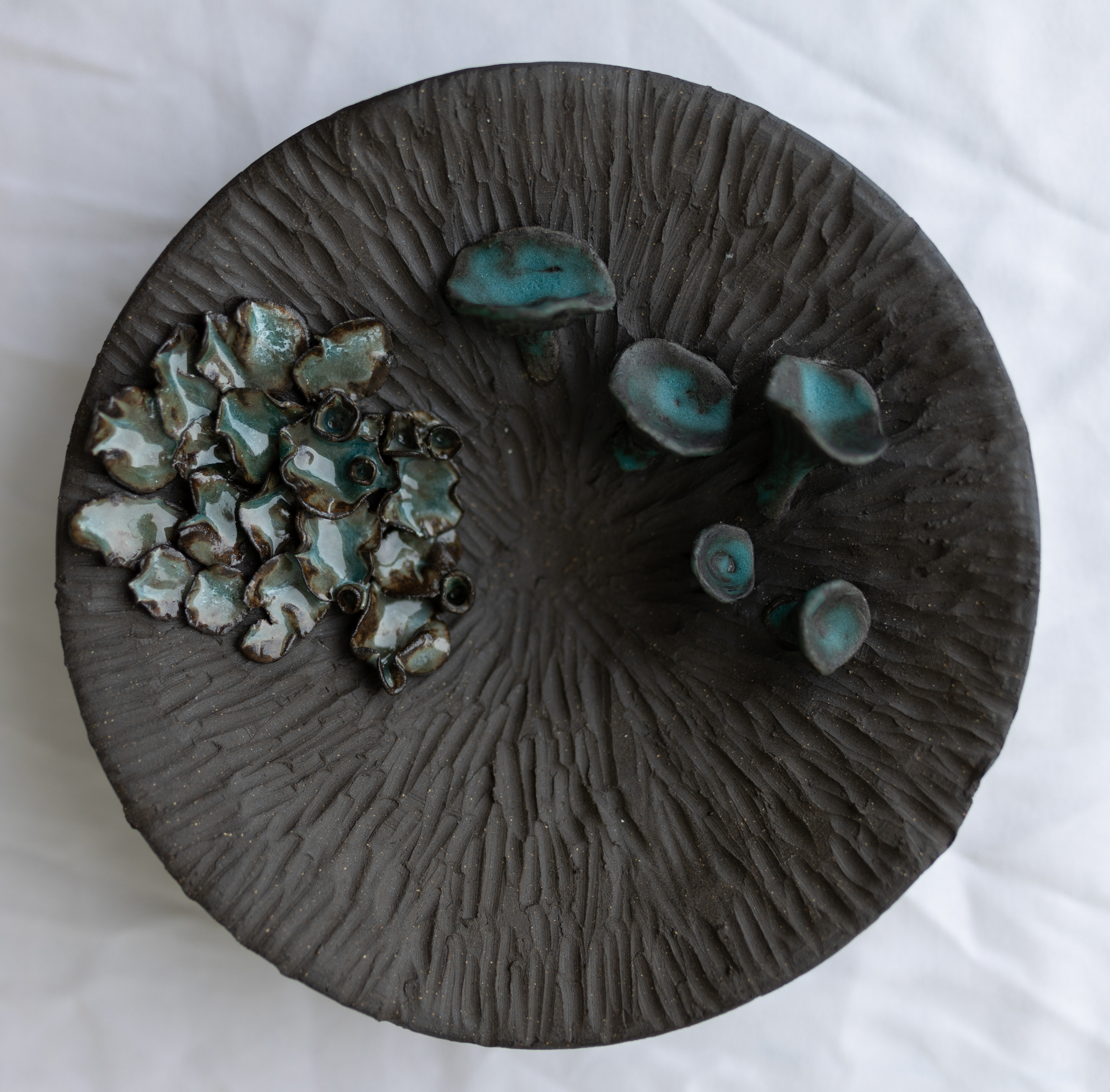 ---
This story was brought to you through paid content opportunities. Studio Potter presents potters in their studios rather than objects in galleries. We are a journal that specializes in human-interest stories, social critiques, and historical and contemporary features. While Studio Potter avoids exhibition and workshop announcements, we understand that our partnering organizations also have stories to share. If you have an exhibition or workshop to announce – that is uniquely bound to a story – paid content may be a perfect fit to share both your advertising and story. Reach out to editor@studiopotter.org for more information.