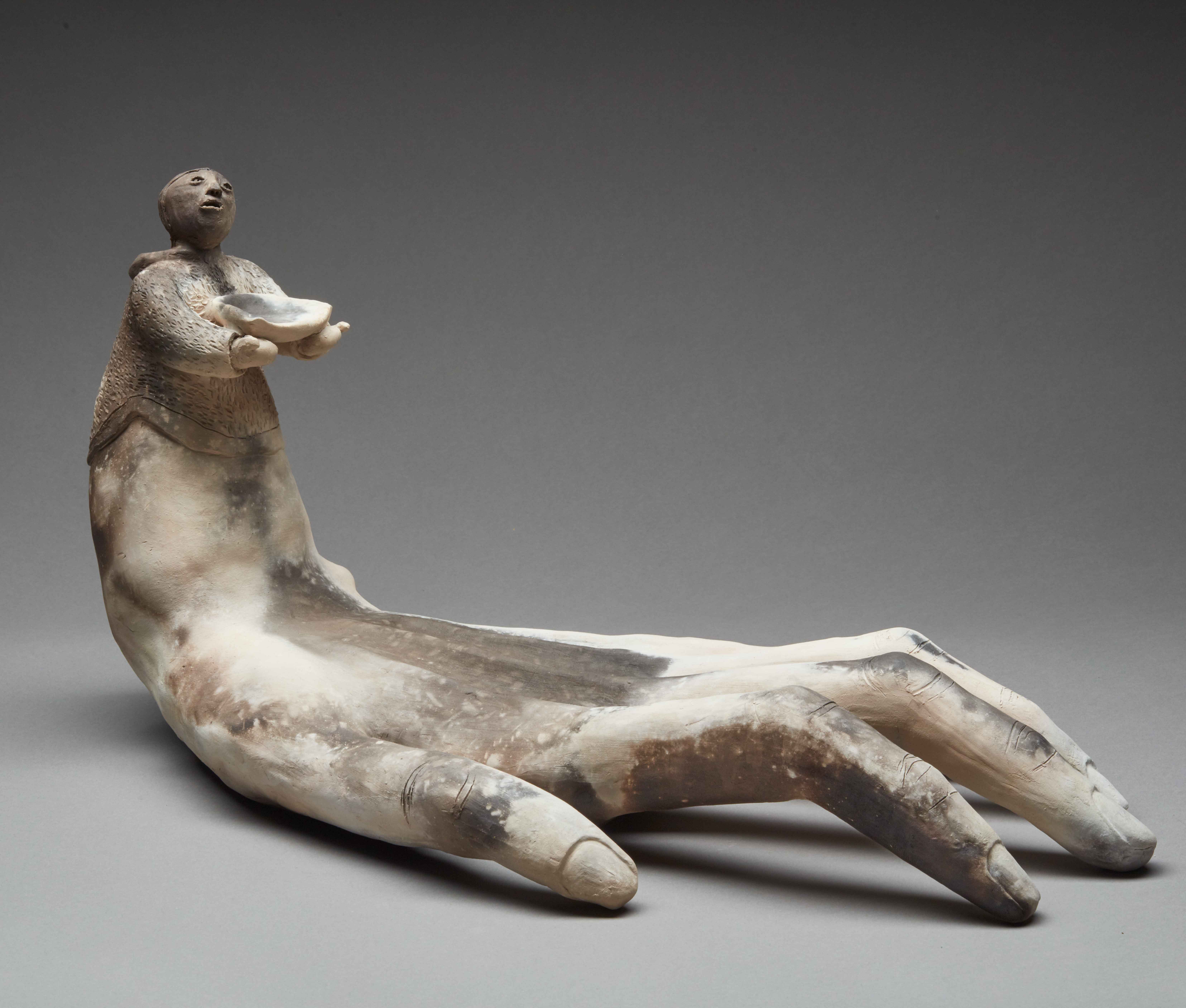 Earthlings, an exhibition at the Esker Foundation, Calgary, Alberta, offered a collection of autobiographical, autoethnographical, imaginative, and engaged ceramic sculptures and works on paper. Artist Shary Boyle used the concept of "bridge art" to frame Earthlings, which highlighted her collaborations with seven Inuit artists: Roger Aksadjuak, Shuvinai Ashoona, Pierre Aupilardjuk, Jessie Kenalogak, John Kurok, and Leo Napayok.
The goal of the exhibition was to build relationships and contexts for exchange based on commonalities among the artists.1 Their exploration of personal and political implications of space, how it is produced, occupied, and shared, emerged as a compelling result. Art-making became a go-between for personal experiences and cultural understandings. Their communal studio offered an intermediate situation, a borderland between history and mythology, between reality and imagination.
Boyle is well known for her small ceramic sculptures, works on paper, and large mixed-media installations. She was the Canadian representative to the 2013 Venice Biennale. Boyle approached the Esker Foundation about exhibiting in its several large galleries. Enchanted by the artist's interest, Esker's director and curator Naomi Potter discussed the exhibition with curator Shauna Thompson and Boyle, and together they decided to invite the other artists.2 
Boyle likes to work in the moment; to produce narrative art linked directly to her life and imagination. Her small ceramic figures and her larger drawings channel her vivid imaginings. For Earthlings, she sought artists who, like her, work from intuition and revel in evocative visualizations of life's layered stories.
...