The first pot I ever bought was from the Artstream. I was living in Austin, Texas, and the Artstream Nomadic Gallery came to the city at the invitation of the Art of the Pot, an Austin-based pottery collective. I probably visited the Artstream three times before I decided that I had to buy that teapot. The following year, I was lucky enough to meet Alleghany Meadows, Artstream's founder, at a workshop and to learn a little more about the history and philosophy of his traveling gallery.
Three-and-a-half years after buying my pot, I moved to Fort Collins, Colorado, to do a postbaccalaureate year at Colorado State University. One of the exciting aspects of joining the program for me was having access to the digital fabrication lab that Del Harrow has helped build there. I became the teaching assistant for Del's digital fabrication course and was ecstatic to learn the focus of the class would be to design and build an interior for a second Airstream trailer. My role was unique: I got to be a student at some moments and a teacher at others. Like the students, I had never been involved in anything like this before. I felt a personal connection to the Artstream, and I was thrilled to be involved in designing how a new group of people would view ceramic art.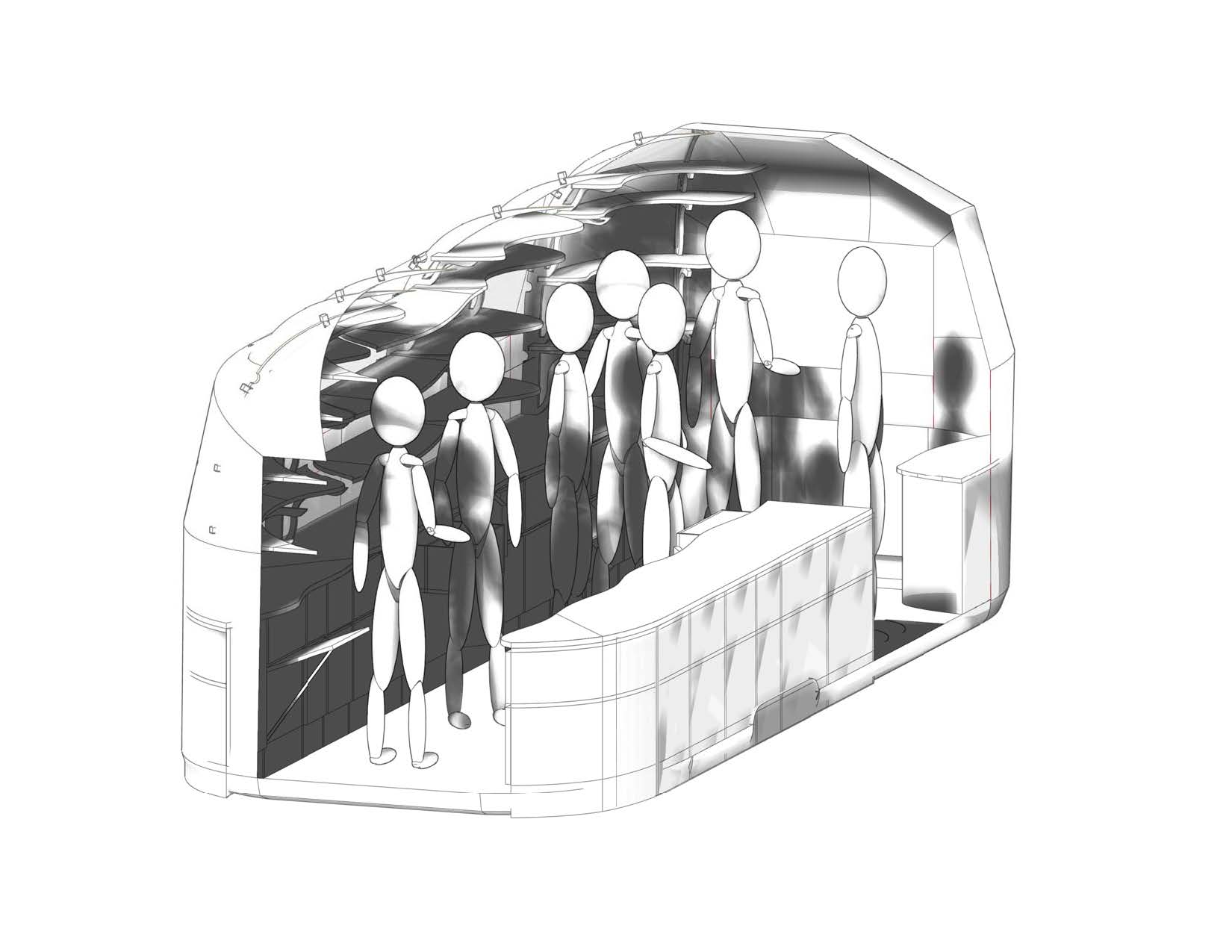 Del had a detailed syllabus and schedule for the class, but since the premise of the class was new for everyone involved, he and I were constantly changing and adapting the plans. One of the biggest challenges was the number of methods, techniques, and ideas the students had to learn to navigate the project from start to finish. Del and I often talked about how we could use a whole semester just to teach any one of the skills that were needed: learn the computer-aided-design (CAD) software, develop design methodology and processes, work as a team for a client, and learn the skills required for building the final product. Del made sure the students understood that all of these aspects were important and connected and that they influenced each other. 
At the beginning of the course, the students met with Alleghany to learn about the first Artstream and what he wanted for the new one. None of the students had experience in ceramics,, so part of what they learned was what the Artstream does and why it is important to the ceramic community. In conjunction with Alleghany's visit, each student researched and presented a project that used digital fabrication. These presentations spanned everything from outdoor pavilions to clothing.
...