Editor's note: The following article is a collaborative effort between Dr. Samuel Nortey and Mr. Adam Posnak, reflecting the authors' shared experience of international exchange. In the text that follows, Dr. Nortey's contributions are represented in italics, and Mr. Posnak's are in roman type.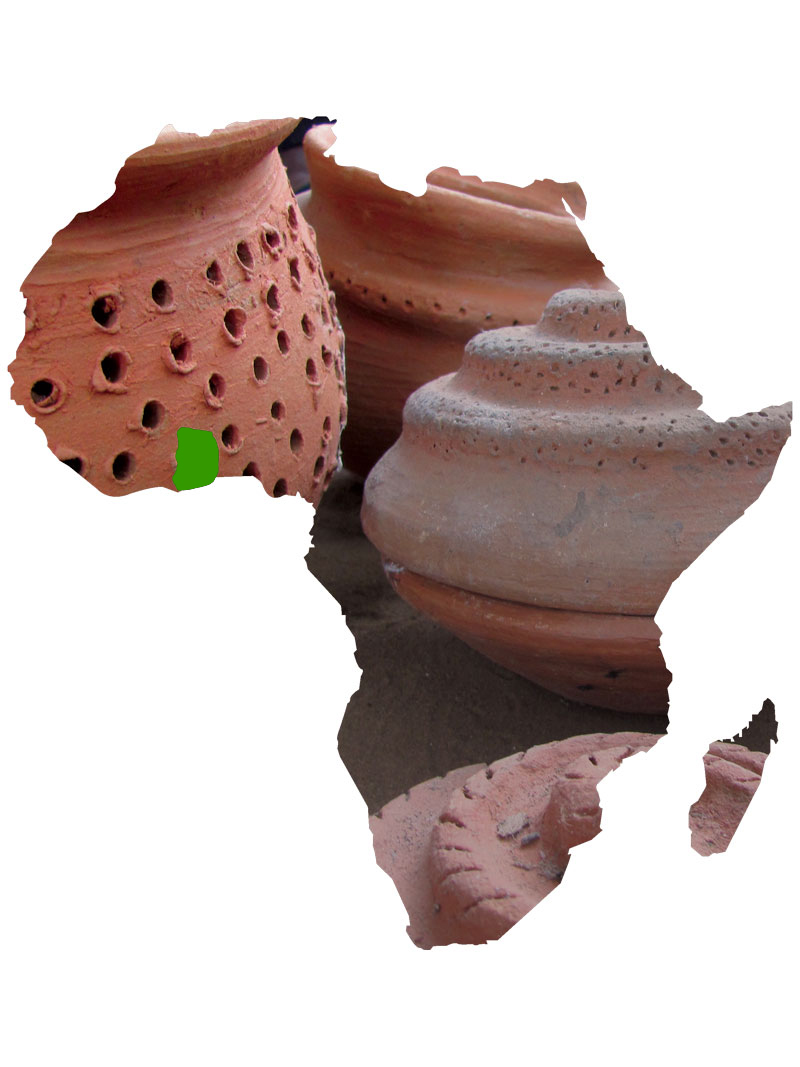 Dr. Nortey: Many of the studio potters in Ghana have been trained through informal apprenticeship programs or by skills passed on from their parents, who considered pottery a family profession. An emphasis on formal education has, however, made many young people shun the profession: they seek white-collar jobs instead. I am a ceramicist trained by and now teaching in the Kwame Nkrumah University of Science and Technology (KNUST) Department of Ceramics. My first interactions with foreign ceramicists were with Adam Posnak and Jeannie Hulen. We had communicated for a year about the possibility of their visiting my department for teaching and research. I welcomed the idea and was enthused about their coming first because of the cross-fertilization of skills and ideas it would offer, and second, because of the opportunity it would offer me to fraternize with Americans in the ceramics field. 
When I met Jeannie and Adam at their hotel on the KNUST Campus, Adam gave me a gift of a thrown mug with a design that used African concepts. The cup he gave me confirms the ability of art to transcend borders and backgrounds. It says that there is a clear opening for dialogue and exchange of ideas. That mug has since been the unique piece on my serving tray and has received the attention of many visitors to my small studio. The question always is "Which African artist made that mug?" From the foregoing discussions, your answer is as good as mine.
...