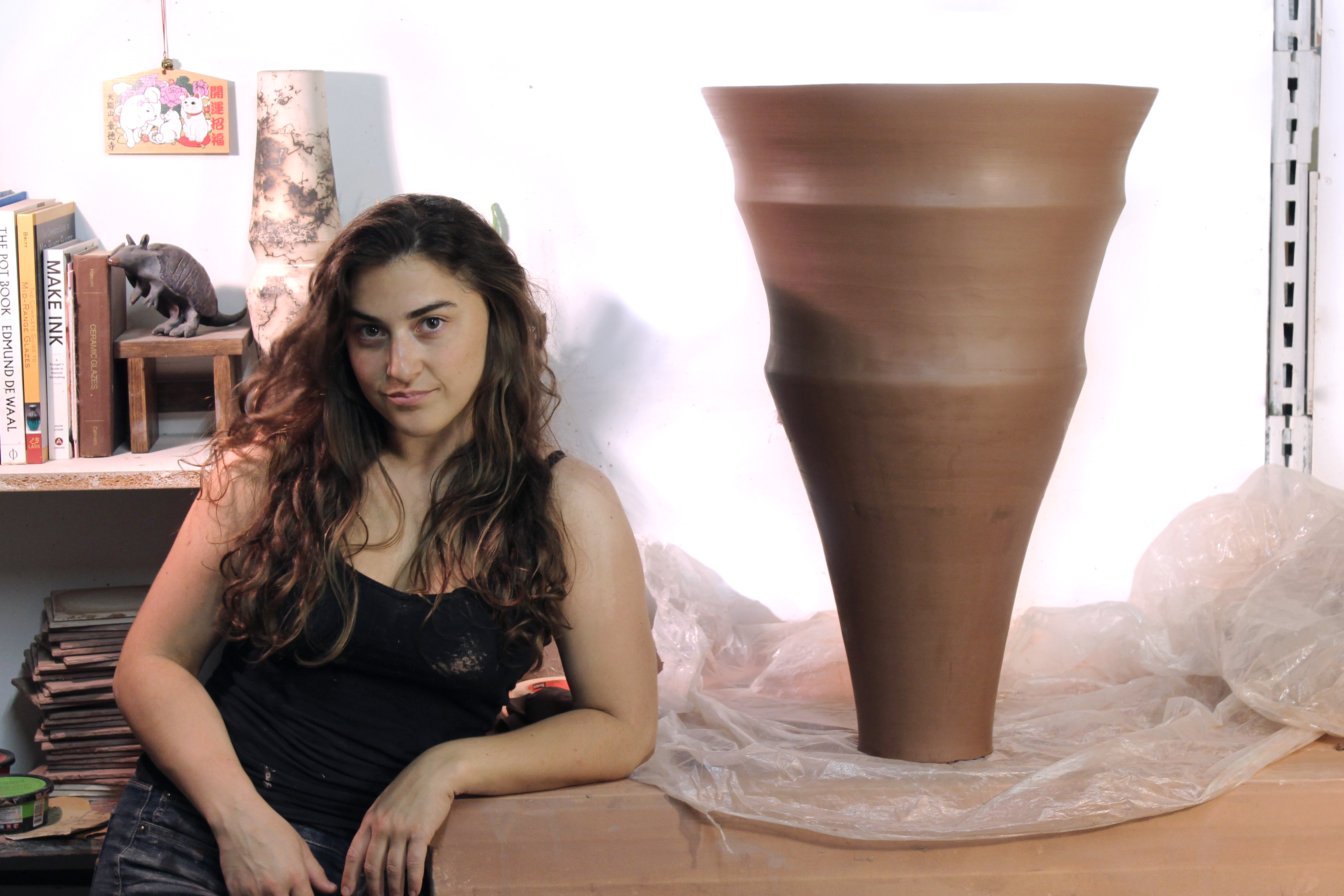 The following is an account of my visit with potter Alyssa Ruberto (Ali), the maker behind Ali Ruby Ceramics. Ruberto is currently rounding out her first year in a residency at Odyssey Clayworks, a co-op pottery studio, commercial gallery, and community workshop space situated in the River Arts District of Asheville, North Carolina. 
My interview with Ali took place in her studio space at Odyssey on a Sunday afternoon, November 24, 2019. For Ruberto, the aesthetic of her work is a sensorial experience that coincides with the sound and feeling one acquires during a quaint moment of twilight, an atmospheric stillness when one reawakens into a new part of the day. Illustrated on much of Ruberto's work is a vegetative element that evokes the subtle essence of fog.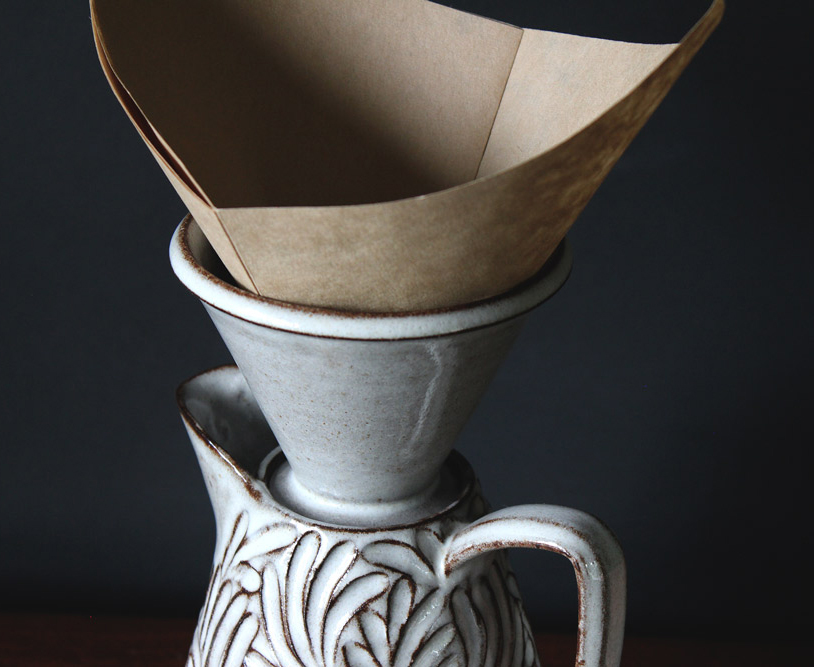 Quiet and peaceful. She noted, "The quiet, peaceful feeling that you get when you're in foggy spaces – I love that. That is my favorite part of nature. I  also love plants. Since I got so bogged down with technique, I wanted to come up with a process that felt more normal, rather than the technique itself. So I tried to create with ways to incorporate that feeling into my work." Contextualizing the cool, aerosol consistency of tiny water droplets suspended in the air, a perpetual occurrence that dissipates sporadically, independent of human interaction, fog is something that cannot be grasped in the palm of your hand, versus the fragile nature of the solid form that works as a vessel, that can be light or heavy. The vessel is an ephemeral object in that it is created by the human hand and, if broken, the vessel can no longer function. Fog and clay are opposites, yet counterparts, in that they are both the earth's organic elements. This gives an intriguing dynamic to Ruberto's work.
...