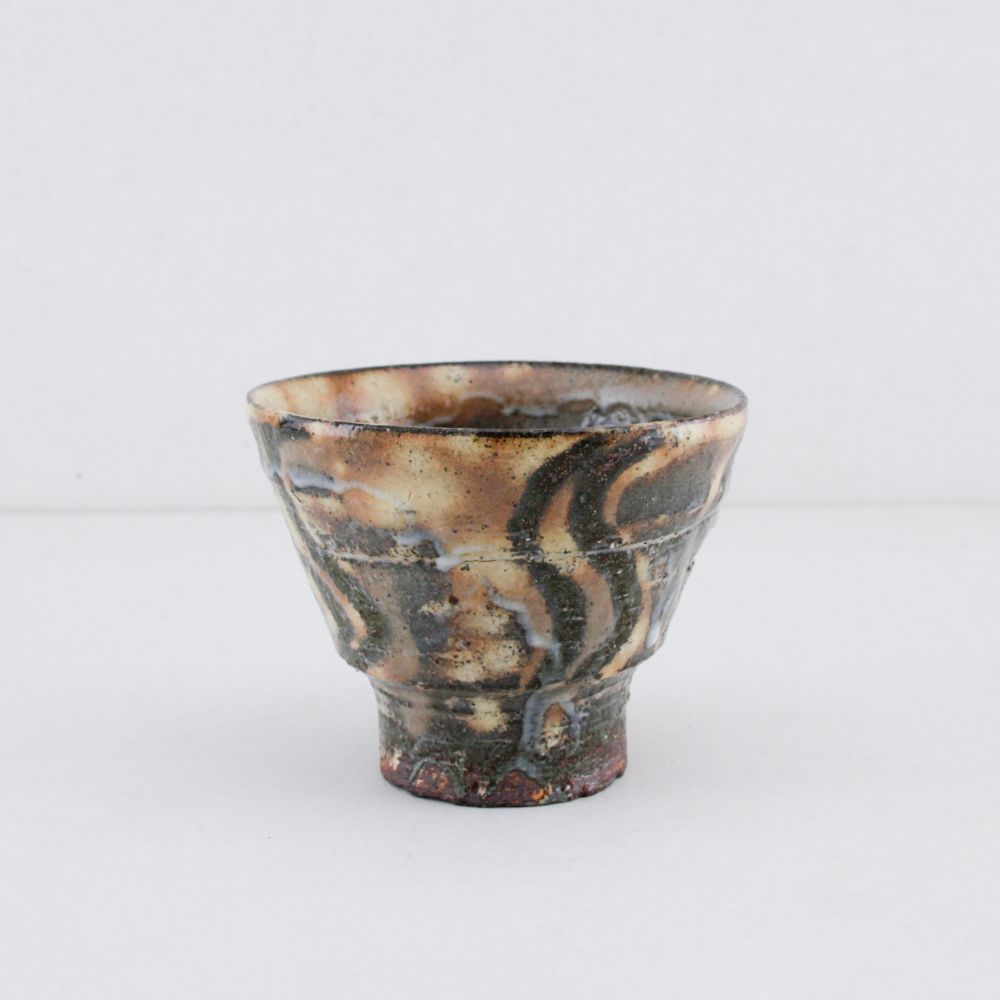 Mentor: Naomi Dalglish and Michael Hunt, Bandana Pottery
Apprentice: Devin O'Connor Bakersville, North Carolina bandanapottery.com
Devin O'Connor will continue into her second year of apprenticeship at Bandana Pottery. She recently completed her BFA at the University of North Florida, immediately prior to beginning the apprenticeship in 2018. Follow Bandana Pottery @bandanapottery, and Devin @devinoco. Left: Devin O'Connor, woodfired yunomi, Bakersville, NC 2019.      
---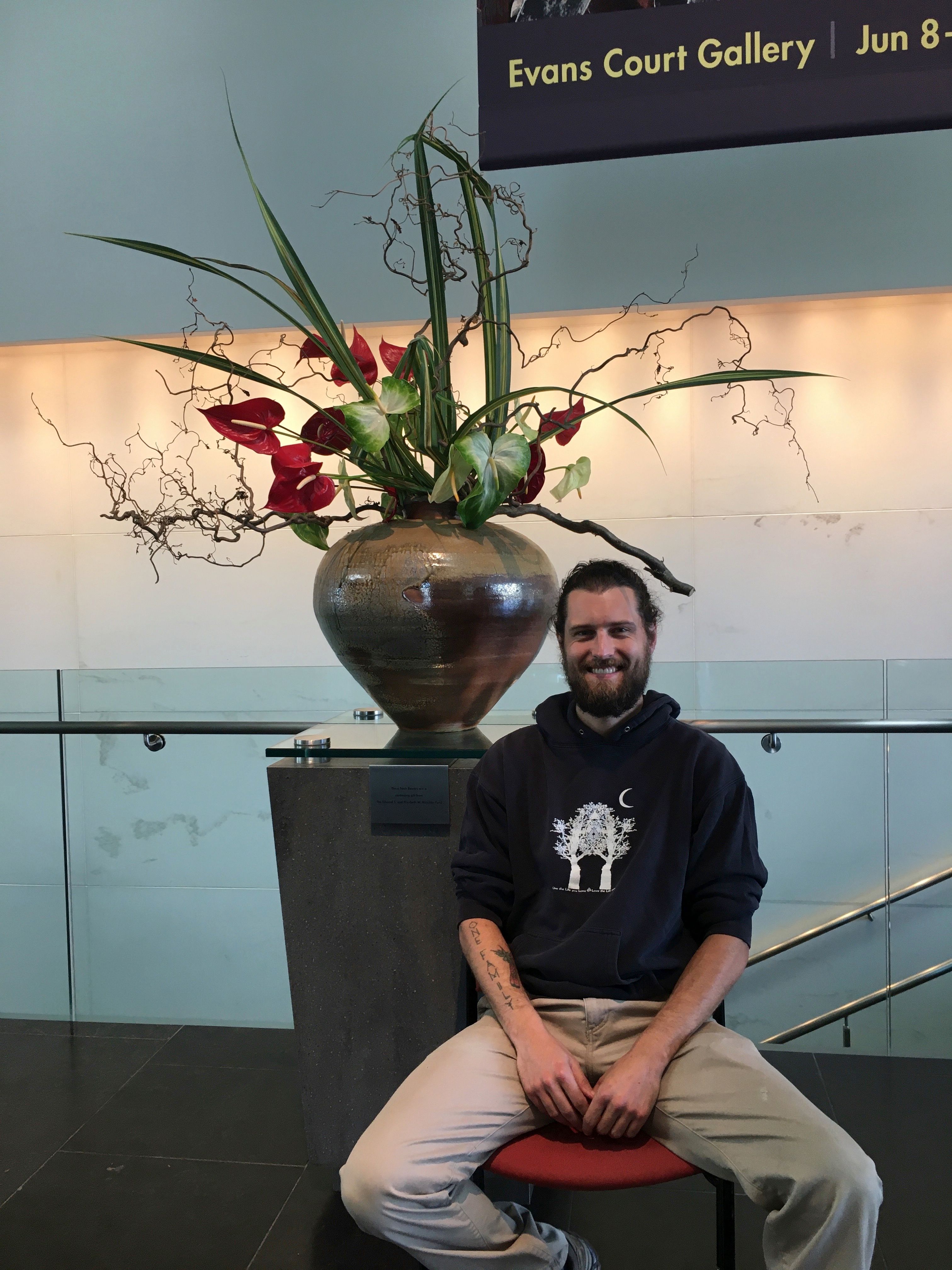 Mentor: Kevin Crowe, Tye River Pottery
Apprentice: Samuel Deering 
Amherst, Virginia kevincrowepottery.com
Samuel Deering is a Navy veteran and first experienced clay post-service while attending college on the GI Bill. In 2017 he met Kevin and began an apprenticeship at Tye River Pottery. Samuel holds an associate's degree in fine arts and will soon complete an associate's degree in business management. Follow him @spottedhorse_pottery. Left: Samuel Deering with his pot. Ikebana by Annette Ernst. Pictured at the Virginia Museum of Fine Arts, Richmond, VA 2019.
---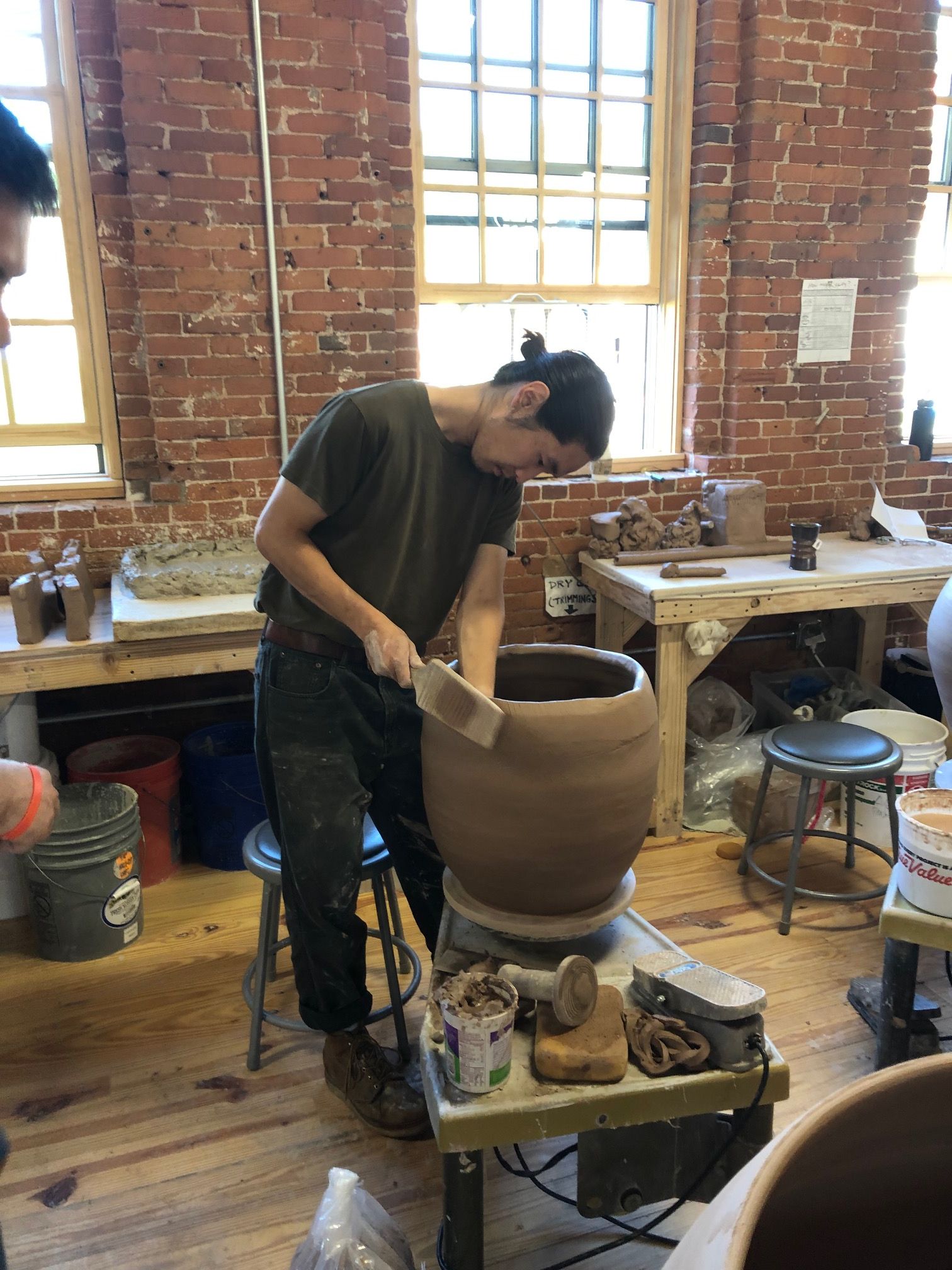 Mentor: Steve Theberge Apprentice: Nuri On 
 Florence, Massachusetts,  stevetheberge.com
 Nuri On earned a BFA from the University of Massachusetts, Amherst in 2017. He will begin his apprenticeship in August. Follow Steve @stevethebergeceramics, and Nuri @__nurio (that's two underscores before nuri).  Left: Nuri On, "Throwing Big" workshop taught by David Steumpfle, Shelburne Falls, MA 2019. 
---
Mentor: Simon Levin, Mill Creek Pottery
Apprentices: Daniel Pfohl and Brian Chen 
Pawnee, Illinois, simonlevin.com
Simon Levin will be working with two apprentices, his current apprentice Brian Chen, and incoming apprentice, Daniel Pfohl. Brian earned a BA from Colorado College in Organismal Biology and Ecology in 2018, and began his apprenticeship in February. Daniel earned a BFA from Rochester Institute of Technology in 2018, and will begin his apprenticeship in August of 2019. Follow Simon @woodfire, Brian @brianchenpottery, and Daniel @pfohlpottery.  Left: Daniel Pfohl and Brian Chen loading an Anagama kiln, Pawnee, IL 2019.
---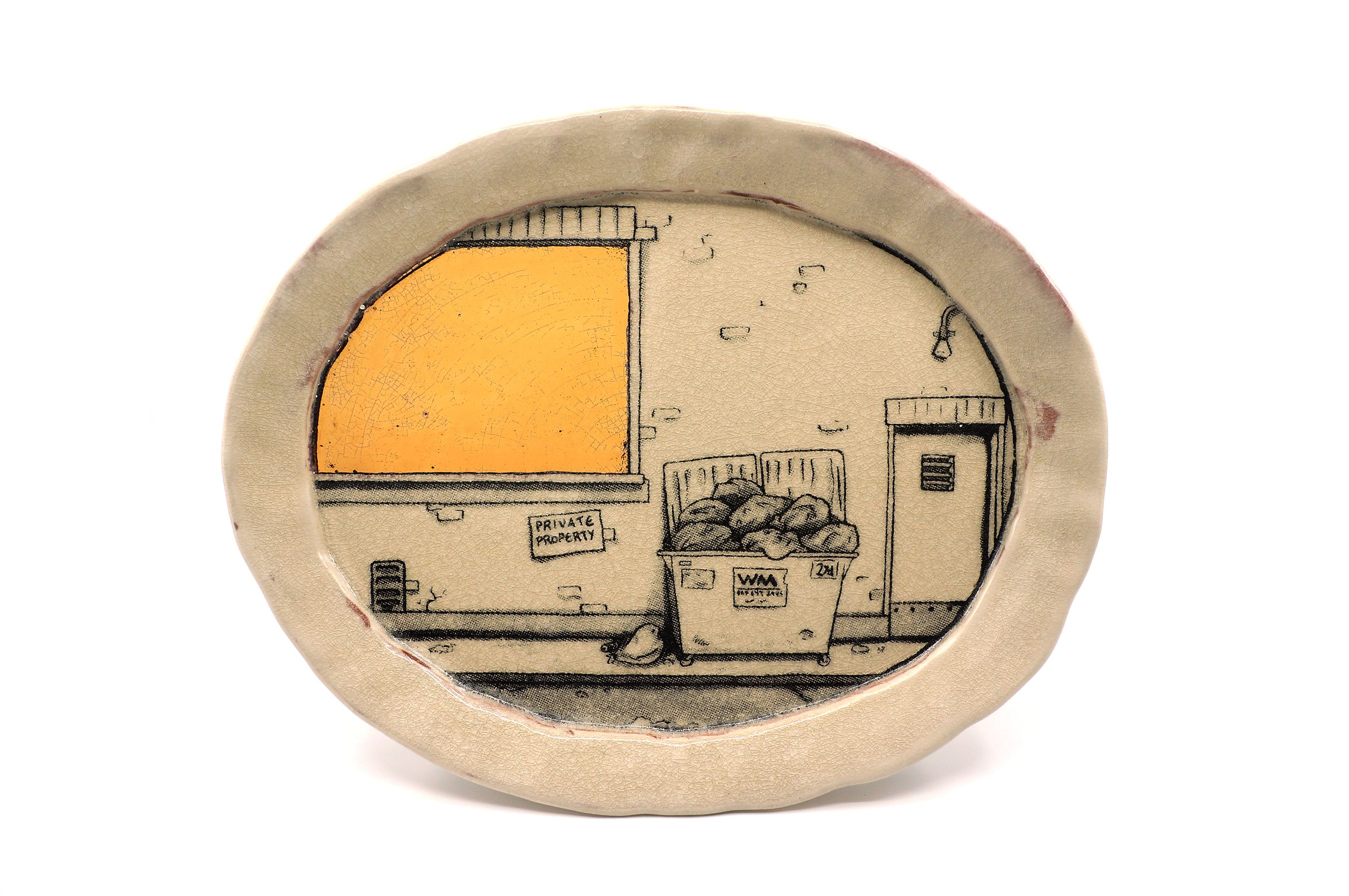 Mentor: Ryan Greenheck
Apprentice: Ian M Petrie 
Philadelphia, Pennsylvania, ryanjgreenheck.com
Ian M Petrie holds a BFA from the University of Minnesota, and was a Fogelberg Emerging Artist Resident at Northern Clay Center before moving to Philadelphia. See Ian's work at ianmpetrie.com and follow him on Instagram at @impetrie.  Left: Ceramic Platter by Ian M Petrie 2020.