For artists, the pressure to self-promote through social media has drastically increased in recent years. With short-length video formats taking the internet by storm – through platforms such as TikTok and Instagram Reels – many traditional forms of promotion begin to feel outdated and ineffective. Many emerging artists utilize video content to their advantage to captivate and expand their audience beyond their limited communal and geographical reach. Many recognize the strength of using social media in this capacity as a tool as well as an amazing networking system that connects people. However, as most of us also recognize, there are many unpredictable, exhausting, and toxic sides to social media and the ways in which we present ourselves digitally.
When artwork is published, regardless of the platform, the audience will be comprised of consumers with a diverse range of education, understanding, and empathy. Often, a general audience will be filtered to receive corresponding artwork and content; these filters can look like institutions, gallery spaces, or online algorithms. Artists trust these filtering structures to direct their work to the best-suited recipients. However, artwork that is published online via social media is being consumed in an untraditional, viral, and incalculable manner. As an artist and content creator, there have been several moments in recent years that have greatly challenged my understanding of "How" and "Why" art is shared online and "Who" it truly serves within digital spaces.
In 2021, I prepared to graduate with my BFA from The School of The Art Institute of Chicago. During school, I was primarily focused on ceramics and sculpture through molded and cast forms. My final thesis project was one of my most significant undertakings to date: I molded a Michelin truck tire in plaster and cast a porcelain edition of four tires. The process of making the mold itself spanned six weeks and took the entirety of a summer course that focused on large-scale construction. I documented this entire process not only for my records but also to share online. I gathered, edited, and condensed all my footage into a minute-long video.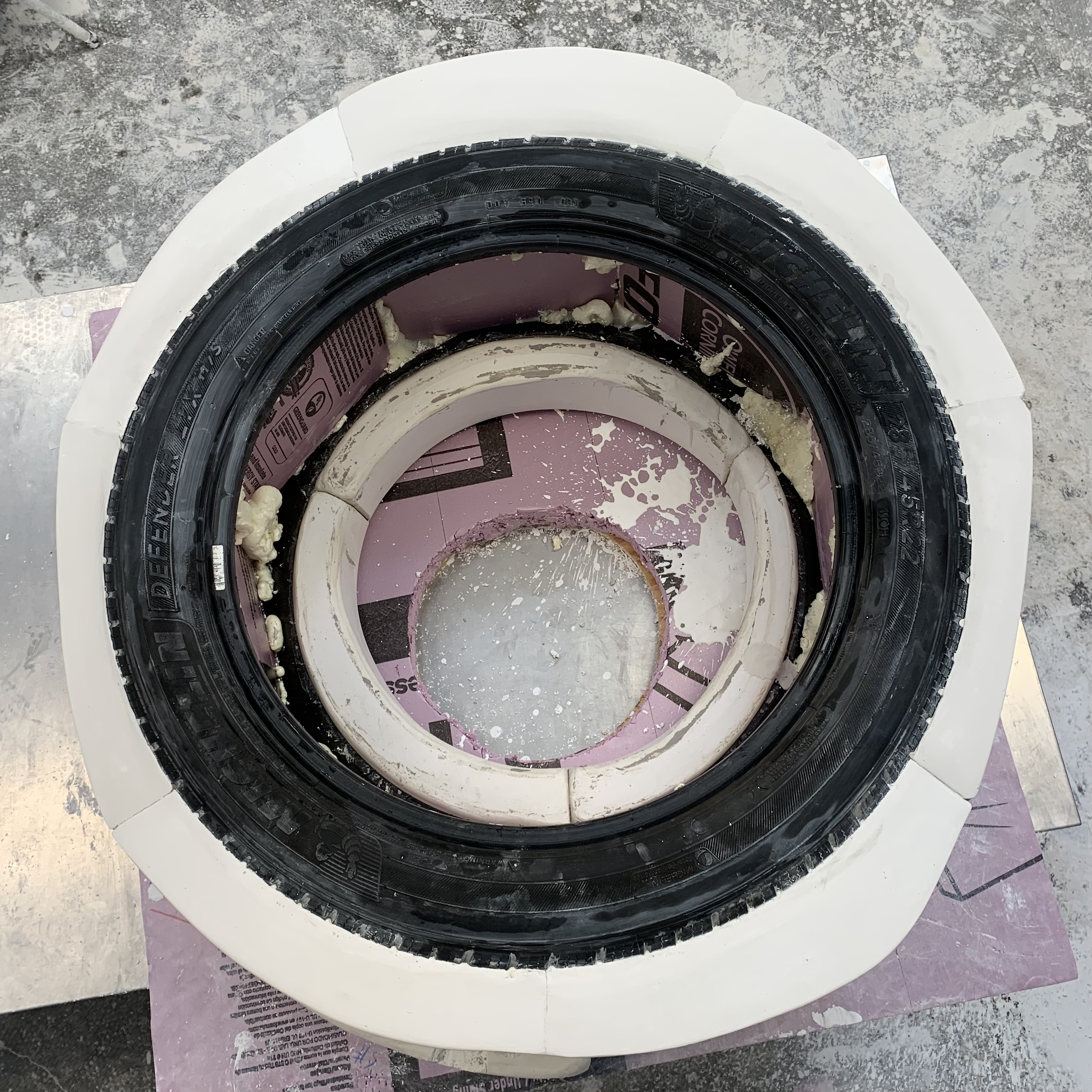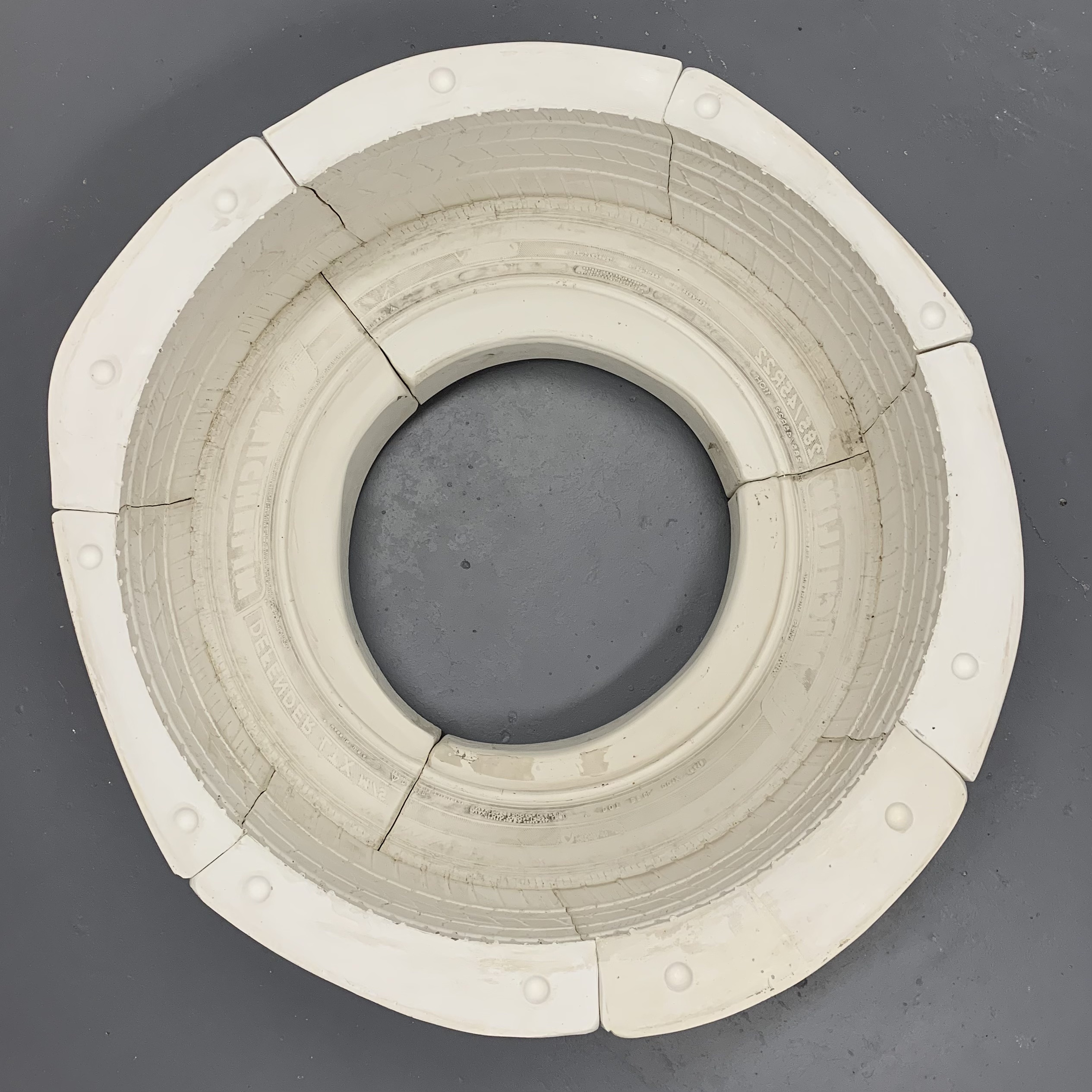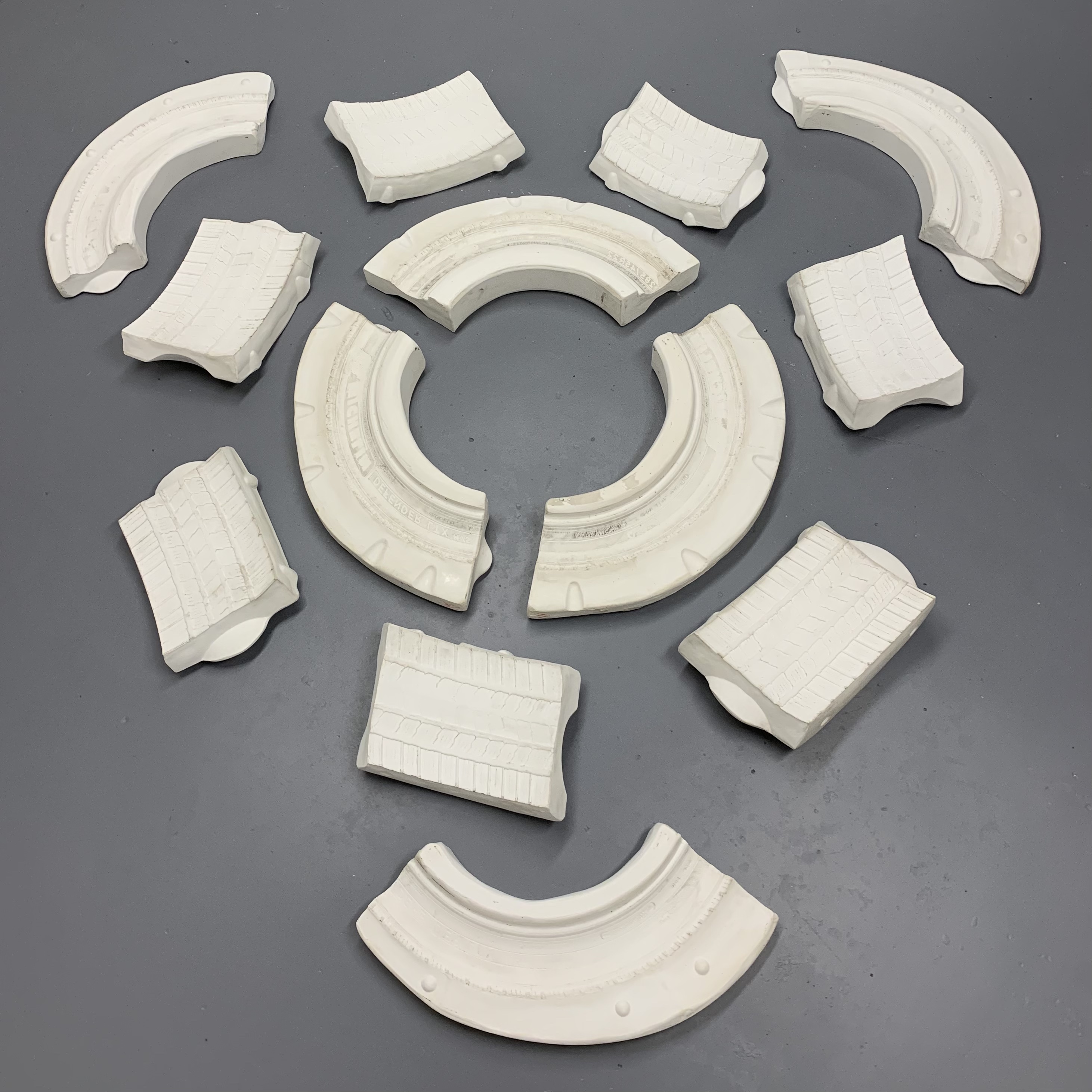 I begin with the preparation of my found object – the tire. After cleaning the form and eliminating undercuts, I built out a surface from the tire made of foam and clay. Metal flashing is then inserted into the clay around the foam structure to act as radial cottle boards for each molded segment. The finished mold, when assembled, consists of thirteen parts: three on the bottom, seven around the circumference of the tread, and three on the top. To cast from this mold, I utilized the technique of plemp casting porcelain. For those who are unfamiliar, plemp casting is a technique well suited for when dwell casting is not feasible due to either the volume or complexity of a mold at larger scales. A plemp clay body is a spreadable sculptural body that is thicker than a casting body and often contains fiber and paper. I apply the plemp body to the hollow interior of the tire mold while it is assembled to gradually build up a clay wall thickness of about half an inch. The cast is then left to dry for one day before demolding.
My video depiction of this process is not as articulate as the description I just outlined. Additionally, I did not include any descriptive voiceover or explanation in my original video. At the time of making this project, I also struggled to fully grasp and articulate what I was addressing through this work, so I found it best to leave my voice out of the content and have the process and artwork speak for themselves. Unbeknownst to me at the time, I failed to consider the general audience, where this video content would land, and how my omission of descriptive elements could alienate some viewers from my intended purpose.
Before I go into detail regarding the social media response, I'd like to note that I do not advocate for explicitly legible and didactic artwork. Furthermore, I do not think it should be the artist's responsibility to explain the artwork. I believe there is immense beauty in abstraction and the blurring of interpretation within the layers of an artwork, both visually and conceptually. By explicitly assigning definitions to artwork, the potential for various interpretations is deprived, and the complexities of meaning can be greatly simplified. That being said, I knowingly speak on this series of my artwork as I strongly believe in the history and narratives I want to share.
I initially posted my process video to Instagram. As I watched the view count tick up into the millions, I also noticed a trend of negative reception building within the comments. At first, I ignored the condescension. I have engaged with toxic negativity online before and have found it best not to acknowledge it, therefore feeding into it. However, it became apparent that this trend of hurtful comments had grown to the point that it altered the algorithm and audience my video was being directed towards; the fire was fueling itself. For the following week, my post was continuously flooded with negative comments dismissing my skills, process, and motivation. I did not read every comment out of preservation of my mental health, for again, acknowledging hate of such magnitude is never constructive. Additionally, I also posted a version of this process video onto TikTok only to experience a similar reception—in a way, it was easier the second time around to anticipate and ignore the digital scorn.
What was most hurtful about this experience wasn't the flurry of remarks disregarding my craft but more so the fact that I recognized that my art and concepts were not accessible to the people they were widely intended for. I believe artwork should have the capacity to be appreciated from many perspectives. Whether it's the craftsmanship, aesthetic beauty, or concept driving the work, there should be many avenues to invite a viewer to engage with the artwork and artist. Most of the comments made under the post were to the effect of, "But, why?" looking to understand my motivation behind the artwork. The answer I wanted to give in response is one that is not concise, and furthermore, it is not an answer I could ever fully articulate and feel satisfied with – even here in writing.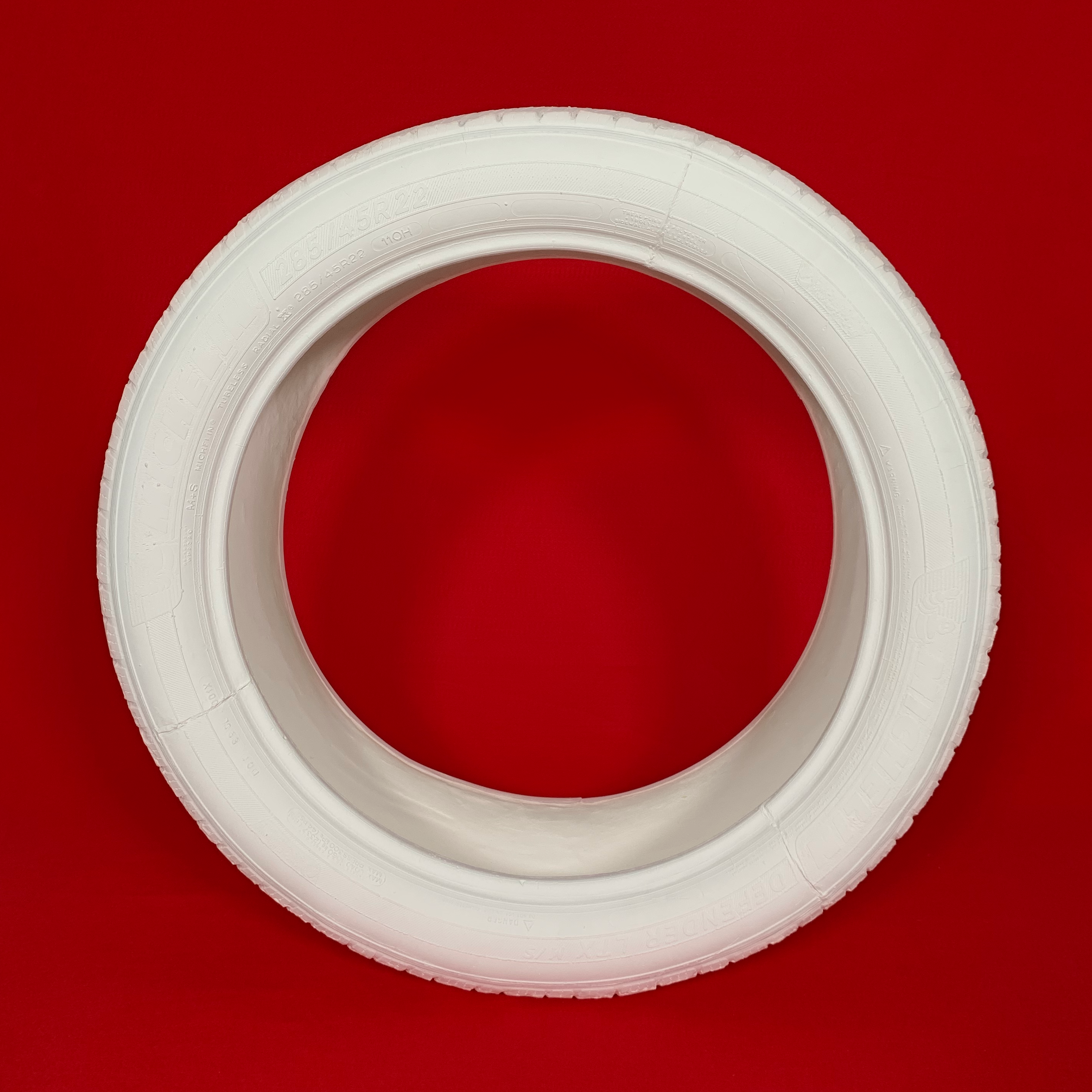 The sculpture is titled White Gold. The artwork is catalyzed by a Vietnamese memoir, The Red Earth, by Trần Tử Bình. Within the memoir, Trần Tử Bình recounts the plight of Vietnamese and indigenous people exploited by French colonists on a Michelin rubber plantation in Phú Riềng. In February of 1930, a successful labor revolt led by Trần Tử Bình and other communist organizers emerged from the struggle; this revolt laid the foundation for the imminent revolution. Tactics used during the strike helped inform future resistance tactics that were later used against the French oppressors in the First Indochina War. The events that unfolded at Phú Riềng were only the beginning of a much larger struggle for sovereignty and independence for Vietnam and Southeast Asia as a whole.
"White gold" is a moniker given to natural latex due to its milky white color when tapped from rubber trees. Additionally, porcelain has historically been compared to gold – and even priced beyond – in value during the peak of its trade, sometimes bearing the same moniker of "white gold." By substituting latex with porcelain for this sculpture, I am comparing material values between both mediums. Furthermore, I am addressing the historical canon of Western fetishization of Eastern wares and commodities, and the power dynamics at play within this dichotomy. Even though porcelain does not originate from Vietnam, I have prescribed the clay body as a caricature representing Eastern values as a whole to critique antiquated perceptions towards Asian craft, labor, and technology.
My role as an artist is to be a conduit for these histories. Without contextualization, the artwork presents itself as quiet, docile, and ubiquitous; however, the absence of reference is one of intention. The silent solitude of White Gold reflects a consumer's relationship to violence, labor, material, and history within the tire industry, similar to the way post-colonial structures and commodities undermine our perceptions and relationships to power. The deliberate research, planning, and execution that have formulated the artwork are invisible in the final product to the average passerby. Nonetheless, I take it upon myself to carry this knowledge and exert the labor necessary to construct these forms and share this information. As a Vietnamese American, my existence is tethered to the colonial and imperial forces imposed on my mother's homeland. My appropriation of the patented Michelin tire subverts intergenerational power dynamics inherent in my existence. I insert myself into this lineage of resistance not to center my experience but to act as an entry point to a much more extensive history.
Despite these contextual histories not being perceived by digital audiences, I do not regret sharing my artwork and process online. Of course, the mockery of comments was never pleasurable; however, I embraced the full range of reactions to the artwork, knowing these perceptions to be valid. Throughout all the videos' engagement, I heavily contemplated turning off the comment section to save myself from the derision. I never committed to this decision, as I considered the act to be silencing others' interpretations and leaving space for them to converse with the work. It is well-known how pretentious and exclusive "Fine Art" can be received by the larger public; I did not want my artwork to fall into this stereotype. I felt that by removing the comments on my posts, I would be authorizing only perceptions that aligned with my ideology and definitions of the artwork. Holding space for the hostile reception was challenging to manage, in addition to being the subject of scrutiny. It is not something I outwardly recommend, and I would encourage others to always prioritize their well-being and mental health first and foremost. My full feelings towards this self-subjugation are complex and tied to my larger aspirations for cultural education.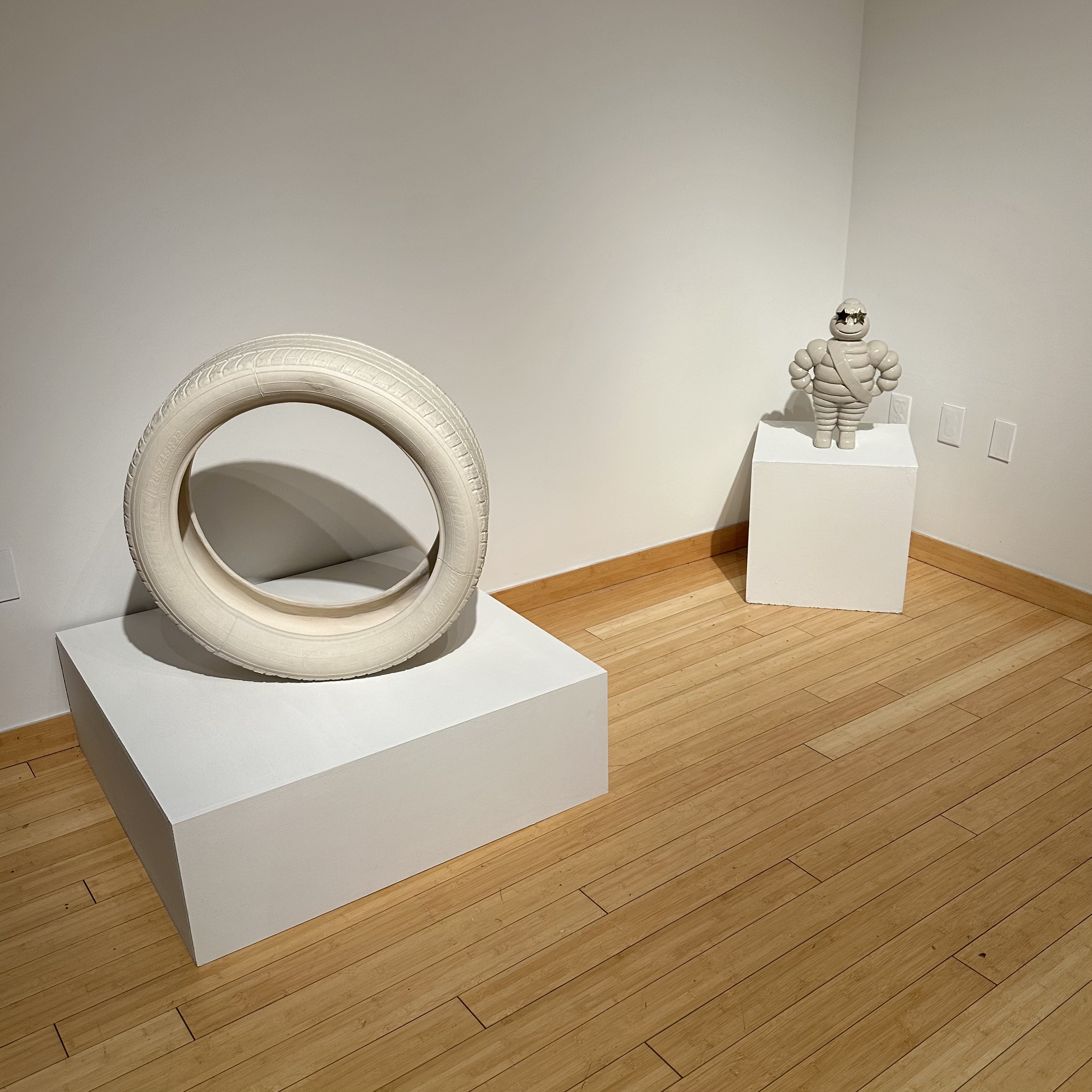 When artwork is made public, the artist surrenders control: control of the context, control of the meaning, and control of the perception. This loss of control comes with good, bad, and neutral reception – it is the inherent sacrifice artists endure to have their work recognized and celebrated. For all content that is publicized digitally, there is a fleeting effect in addition to the loss of control. The internet carries an endless stream of information that is susceptible to biases, trends, and algorithms, therefore limiting the "life" of any content after it is posted and consumed. This temporary digital perception contrasts the ways in which art has historically been perceived and preserved within human history. Acknowledging this, I and other artists should not place historical expectations that are indicative of well-received art onto our contemporary modes of publication via social media; we will be disappointed every time if we do. It's easy to confuse feelings of success with those of online presence, influence, or virality. Even though these effects may seem constructive for an artist's career at the moment, they are often short-lived and tied to more significant trends within online tastes and algorithms. That being said, there are those who manage to be successful, whether financially or critically, through their internet presence. However, this is not the case for most creators who post their work online. For most of us, content engagement is often limited, sparse, and dissipating.
How then do we, as artists and creators, promote ourselves online in a way that is beneficial for our practice and sustainable for our souls? This balance of self-promotion with self-preservation grows increasingly difficult within social media. Presenting an artistic practice online can feel dehumanizing, discouraging, and transactional. Artists should identify their original motivation to create and share work and heavily consider whether social media supports or undermines this cause. Having an online artistic presence is not a necessity for a sustainable practice; in fact, it usually supports the opposite. Still, social media has an immense capacity to share creativity, innovation, and joy within art, as long as we recognize its usefulness as a supplemental tool for our practice and not dictate our practice itself.