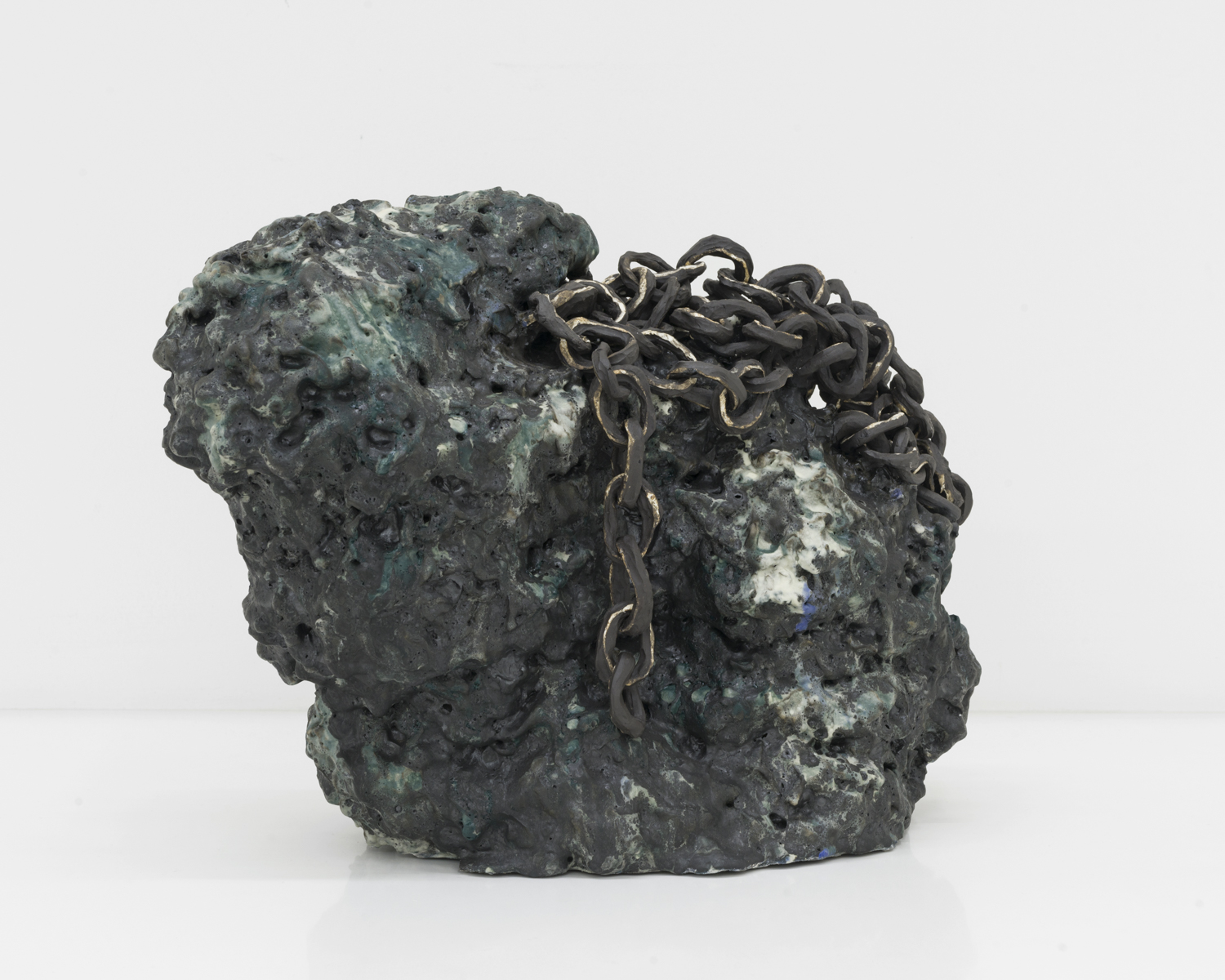 Representation is key to changing patterns of exclusion. My story of navigating through ceramics education is an example of the positive effects of representation. I have had female mentors throughout, specificallyAnnabeth Rosen and Kristen Morgin, whom I still lookto for proof that success is possible, even if you do not fit into the traditional professor image. Rosen and Morgin are innovative leaders that refuse to be defined by their gender. Both express female in a nuanced, multi-form and unconventional way. From their example, I learned the complexity of what being a woman can mean. Through their leadership I was able to visualize a career in art.
In 2003, I was an art and international relations double major at the University of California, Davis. Most classes in the Political Science department, at that time, were taught by older white men with whom I could not relate. My dreams of making change through political theory quickly turned stale. However, in the Ceramics department, I met Rosen, the Robert Arneson Endowed Chair at Davis since 1997. Rosen transmits knowledge to her students with unmeasurable power and teaches ceramics somewhat unconventionally. We did not have wheel-throwing classes, and I was rarely shown a demo. We were encouraged to build large sculptures on the floor, to work quickly, and in multiples. I learned not to get attached to an idea, but to be open to change and accident. Rosen created a community in the studio where we worked hard, but cooperatively. Our critiques were rigorous and conceptual, rarely based on technique and craftsmanship. Ceramics was presented as an art form, a means to an end; all the while encouraging technical basics to provide the freedom to experiment. We visited both ceramic events, non-ceramic events, and museums as a class. Rosen was my model for bridging the ceramics and fine art worlds. After graduating, she encouraged me to apply to residencies, find a post-baccalaureate studio, and later to apply to graduate school. She continues to provide honest advice that helps me navigate a confusing industry.
After my undergraduate work, while attending a post-baccalaureate year at San Francisco State, I was struck by the differences between these two programs at relatively close-by California public institutions. One major difference was that there were no female faculty in the ceramics program at SF State. The professors at SF State were helpful, knowledgeable, and generally supportive. However, I felt the absence of a voice that I related to on a fundamental level.
Even the most well-meaning and educated male-identifying individuals have a specific perspective because of their gender. Nobody is immune to this. Just as I am a well-meaning white woman, I have no way of knowing what it feels like to be a person of color. I cannot speak to certain matters from personal experience. Allies are wonderful, but personal experience and learning from seeing is necessary to help guide less represented segments of the student body. The experiences of women or people of color within our white patriarchal society shape their approach to making and critiquing artwork. Whether conscious or not, this is a determining factor in one's position and perspective in the world.
Often I feel more comfortable talking to and confiding in women. This does not mean that the men who I have worked with are not good at what they do. It is a personal preference, to confide in someone with a shared experience, that I think many women, genderqueer, and people of color can relate to. This may be controversial to admit, as it means that race and sex are things to notice, to declare, and to admit we all have bias about.
Following my experience at SF State, I chose to limit my graduate school search to programs with at least one woman who was a full-time instructor – significantly narrowing my list. Some of the top schools in ceramics had no full-time women faculty, and there were even fewer non-white women holding positions at academic institutions across the board. Though my search for representation was difficult, had I been searching for representation as a woman of color, it would have been nearly impossible.  
A quick note on part-time faculty. Many strong ceramics programs have women in positions of adjunct professors. Part-time faculty can be very influential on students and the work produced in a studio, but adjuncts rotate, get forced out due to bureaucratic regulations, and don't have much say over curriculum development. Plus, with no job security, there is pressure to be safe and stay within prescribed roles. Tenure and full-time gives faculty more leeway for risk-taking.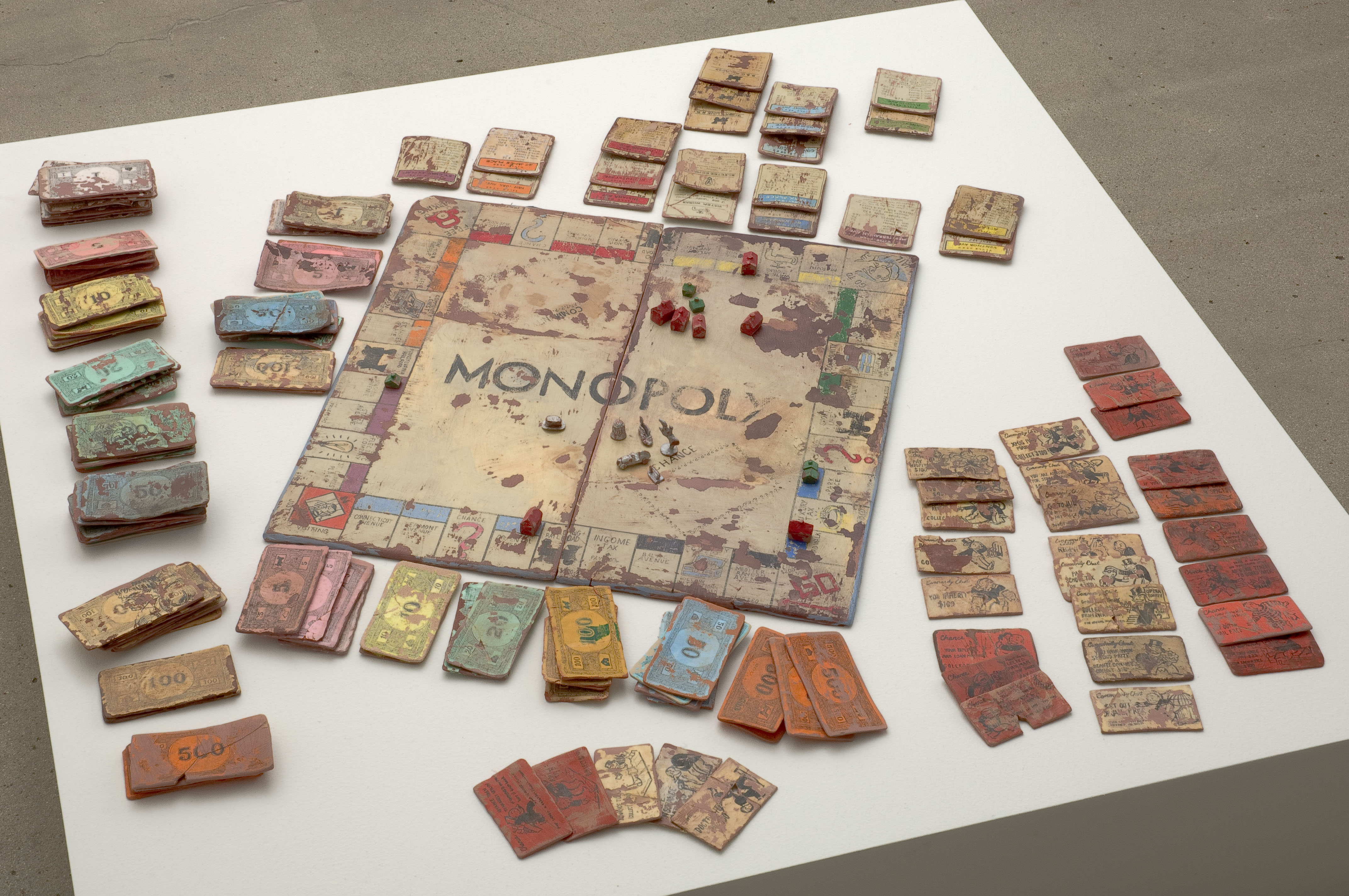 I was fortunate to attend California State University, Long Beach, for my MFA from 2007 – 2010. At the time, both Tony Marsh and Morgin were the tenured faculty and, through their artwork and guidance as teachers, they provided a technical and experimental ceramics education that pushed me to make great strides in my practice. Morgin has had a lasting impact on me and my career. As her teaching assistant one semester, I was able to see firsthand the level of experimentation in her work and in her teaching. It was then that I learned the strange and interesting results of firing grains of rice in clay, and started to question whether a bisque surface could be a finished beautiful result rather than an unfinished moment in a longer process. From observing her approach to making cups, I saw that function should not always follow form. She taught me that art can be serious and simultaneously goofy. She taught that despite what tradition might dictate, working with clay is a series of personal decisions, just like working in any other material. My favorite anecdote involves a studio visit with Morgin where I was visibly anxious. "Relax," she said, "Otherwise you're going to worry yourself into a corner." She told me to stop doing yoga, and take up boxing; to stop drinking tea and start drinking whiskey. 
Since Morgin left in 2009, CSULB now has no full-time female faculty in ceramics. There are also no full-time women in all of the three-dimensional areas at USC, where I am currently part-time faculty.
In the past year I have been working with Nicole Seisler to widen the critical dialogue within ceramics. We are evaluating contemporary notions of legacy, working to expose some of the gaps in ceramic art history, and attempting to fill those gaps by diagramming and documenting female-identifying instructors who may be under-recognized but who have indelibly influenced the ceramic field. 
The more experiences that are voiced the more we empathize, change, and grow as a society. I am writing from a white female perspective and wary of the past feminist literature that has spoken of rights for women but actually mean white women specifically. I do not intend my voice to be the voice of all women. In this significant time of convergence between ceramics and fine art, we have the opportunity to contribute a more critical voice to our culture, which demands that we are represented by people from a wider range of perspectives. We must make space for critical writing from less represented viewpoints. We need to make space for more stories.