Updates for your New England Summer Calendar
Now that we are post solstice and officially in summer, here are a few clay related events to add to your calendar.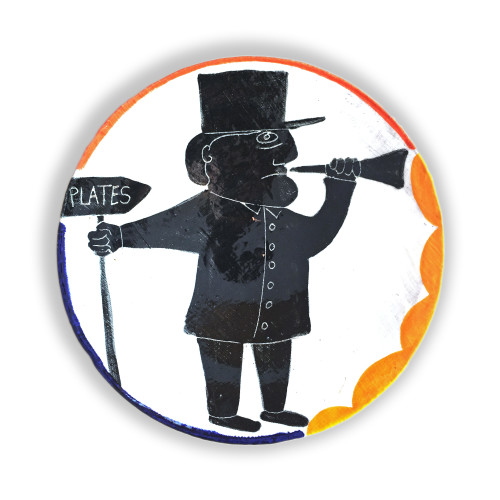 Salad Days: On the second Saturday of July each year, hundreds of people from around New England gather at the Watershed Center for Ceramic Arts for an epic picnic. Every summer a different artist-in-residence is chosen to make 550 hand-crafted plates for the Salad Days festival. Visitors choose a plate (you get to keep it!) and load it up with a delicious array of locally sourced salads, breads, and desserts, prepared by area restaurants and the Watershed cooks. Along with the picnic, Salad Days includes live music, artist demos, a ceramics exhibition, and a pottery sale featuring work made by Watershed artists from around the country. Meet 2017 Salad Days Artist Kurt Anderson, and purchase tickets on the Watershed website.
Snow Farm: Our neighbor, Snow Farm: The New England Craft Program, has a solid lineup of clay workshops in August. All classes are open to beginners and advanced students alike and cover a range of topics like firing techniques, handbuilt and wheel thrown teabowls, and mold making. Studio artist and founder of the Brooklyn Clay Tour, Nicholas Newcomb will be teaching Slip Casting 101, August 3-6. Be sure to catch his workshop this summer and look for Studio Potter's coverage of the tour in September. See the Snow Farm website for workshop details.  
Haystack: This is the tenth year for the Haystack Mountain School of Crafts annual summer conference. This year's conference, "The Thing That Makes The Thing: Conversations on Craft and Community" will take place on their beautiful Deer Isle campus July 9-13. Though intimate in scale, the conference has a broad schedule that includes lectures, discussion groups, studio-based workshops, and informal talks that will explore ideas on craft, community and the creative process. For a complete lineup of presenters, workshop leaders, schedule, and registration information please visit the Haystack website.

Project Art: Project Art in Cummington, Massachusetts, is kicking off the Hilltown6 Pottery tour weekend with HOPS + POTS, a benefit party and sale for Studio Potter (us!). The evening will focus on ceramics, local food and drink tasters along the idyllic banks of the Westfield River. In addition to getting your fill of hops and pots, participate in the pottery focused podcast, The Jones Cast whose host, Brian R. Jones, will be on site and recording during the event. Enjoy live music, win one of several raffles, and cozy up to our bonfire as the night closes. Read more here. 
Hilltown6: And of course…the Hilltown6 Pottery Tour! Featuring local pottery from the hilltowns of Western Massachusetts, this is the 11th annual Hilltown6 pottery tour. Held each year on the last weekend of July, the tour is organized by a group of nationally recognized potters based in western Massachusetts. The founding potters: Christy Knox, Hiroshi Nakayama, Michael McCarthy, Connie Talbot, Mark Shapiro, and Sam Taylor are joined by Robbie Heidinger, Eric Smith and Maya Machin, as well as special guests each year. These artists invite neighbors, friends, collectors, and the curious to see their workshops, kilns, showrooms, and new work. Visit the website for a full list of guest artists and map of the tour.