Think Big! 2 Discount
Ben Carter and Molly Hatch are offering Studio Potter members a discount on their enrollment in either Think Big! or Think Big! 2.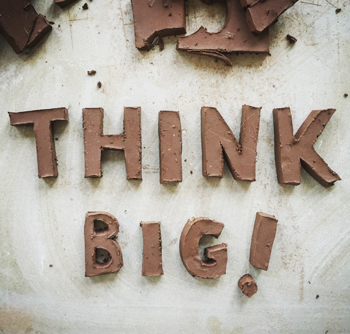 Ben and Molly are back with a new session of their successful online course, Think Big!, and are offering a second course, Think Big! 2. This new course offers a series of interviews with successful ceramic artists, art agents, and book editors. Through weekly interviews, downloadable bonus material, and discussion groups, Think Big! 2 aims to help artists at any stage of their careers understand and master the modern art market. Topics include: creative ways to sell and market work, finding and engaging new audiences through social media, collaborating with larger companies, and even strategies for getting published.
These courses offer instruction via an open source platform. "Whether exploring out of curiosity, or searching for direct strategies to grow your creative business, this course is both effective and reflective. It allows the participant to engage, as much or as little as they desire, with discussions that the hosts and the members can initiate," writes one student.
As an SP member, you can sign up for one or both courses at a discounted rate (see options below). Both series start January 5, 2017 and run through February 16, 2017.
Think Big! & Think Big! 2 Bundle