Studio Potter Open House 2017 at Eastworks, Easthampton, MA
The Studio Potter ceramics journal and non-profit, celebrating its 45th year of publishing, will be highlighting Pioneer Valley and New England studio pottery during the Eastworks open house this weekend, Nov. 4-5, 2017.  Pots by Mary Barringer, Tiffany Hilton, Eric Smith, Ben Bonsall, Donna McGee, Jess Detweiler, Elenor Wilson, Hiroshi Nakayama, Hayne Bayless, Natania Hume, Cara Taylor, Michael McCarthy, and more will be on display and for sale, as well as periodic wheel-throwing demonstrations throughout the weekend.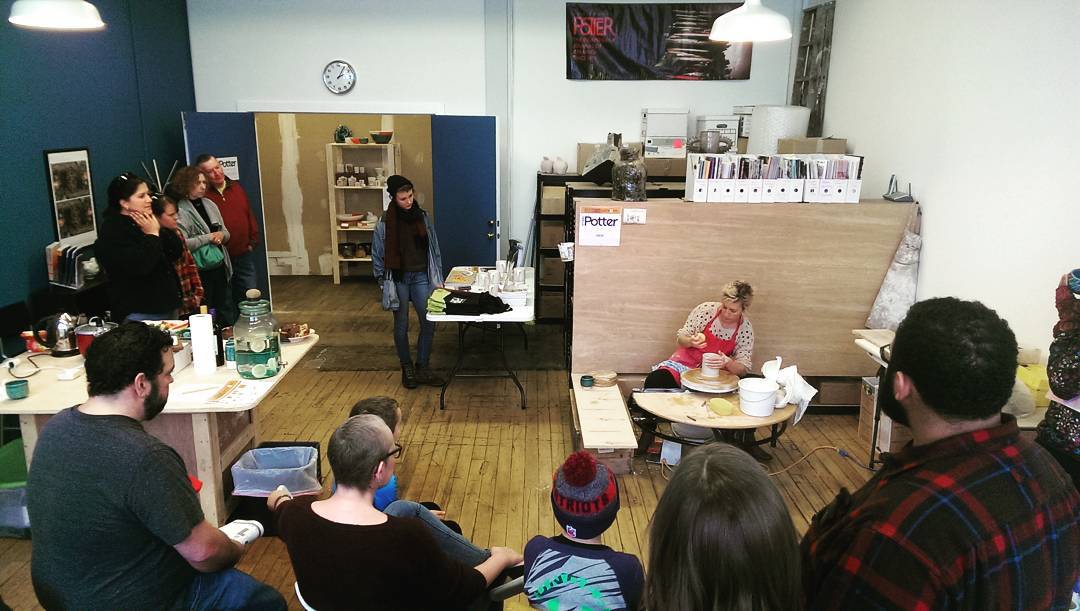 The Eastworks mill building annual open house "will highlight over fifty participating artists and performers; a weekend of soul-satisfying sounds, exclusive events, workshops, and demos."
Location: Suite #224 (Second Floor)116 Plesant St., Easthampton, Massachusetts 01027
Hours: Saturday, Nov. 4, 2017  10a - 5p, Sunday, Mon 5, 2017 12:00 PM - 5:00 PM*
*Remember to change your clocks!