Studio Potter Author Chat: Heather Nameth Bren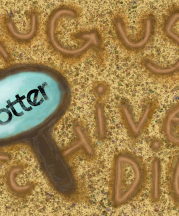 This August, we're inviting YOU to dig through Studio Potter's Archives for a chance to win exciting prizes, including books from the Ceramic Arts Library! All SP members can use their memberships for a chance to win.   We're releasing TEN clues, two for each decade Studio Potter has been around....
Read More

Share
During the period of my life when I was a full-time instructor at a community college, I recall a state of bemused recognition when my freshman students would come into my office, plop down, and intently express fear and concern that THE END WAS NIGH! The conversations usually occurred right... Read More

Share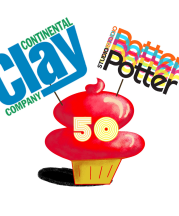 Continental Clay has donated FIVE gift cards worth $200 each for you to win! To enter the raffle, simply donate $20 or more to our 50 for 50 Fundraiser. Every donation of $20 made July 11th to July 21st will be worth one entry into the raffle to win a $200 gift card.
To... Read More

Share