SP Seeks New Editor
EMPLOYMENT OPPORTUNITY
UPDATE: As of December 10th, 2019, the call for applications is closed while the Board of Directors reviews the first round of applicants. 
---
Studio Potter (SP) is a monthly, online publication giving voice to the full spectrum of discussion and dialog within the ceramic arts community. SP is an online publication, allowing this position to be fully remote. The position requires 20-25 hours per week. 
The successful candidate will have the following skills and competencies:
Deep knowledge of the ceramics field
Research experience and competency
Superlative writing skills
Ability to work within a budget and meet strict deadlines
Strong written and verbal collaborative communications skills
High level of computer proficiency including Microsoft Office, Google Drive, Adobe Creative Suite
Understanding of the Chicago Style of copy editing
Publishing experience in print or digital format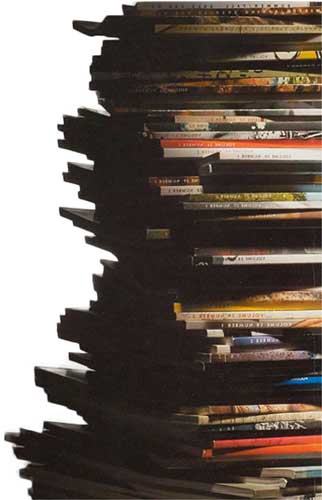 Preferred Competencies:
Experience with website management & design (additional Studio Potter training will be provided)
Experience as a published author within ceramics and arts communities
Undergraduate or graduate focus in writing or journalism
Previous professional experience in publishing
Responsibilities:
Manage all written and verbal communication with each month's authors
Edit all text to be published
Format and upload all content to Studio Potter's website each month, including images, text, and supplemental content
Collaborate and coordinate with Studio Potter Director
Participate in quarterly Board of Director conference phone call meetings
Periodic travel to events such as NCECA, Watershed's Salad Days, Arrowmont's Utilitarian Clay conference
To Apply
Send cover letter and resume to Jessica Detweiler at director@studiopotter.org. The position will remain open until filled, with an expected start date the first week of January 2020. (If a candidate is ready to begin earlier, the Director and Board can work towards an earlier start date.). Compensation is $20.50/hr. This is an independent, 1099 contracted part-time position without benefits. Studio Potter is an equal opportunity employer who welcomes applicants from across the social, ethnic, religious, and gender identity spectrum.