Obituary - Jeffrey Kleckner, Studio Potter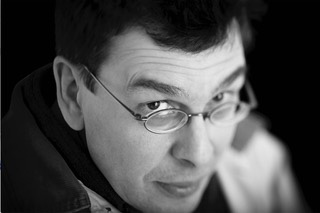 Jeffery Kleckner, studio potter from Bethlehem, Pennsylvania, 65 years of age, passed away late August, 2020 while at work in his studio. Born and raised in Allentown Pennsylvania, Jeff maintained a studio in Bethlehem since 1988. His pottery interest was piqued when he took a college level ceramic class in high school, which then led him to go on to art school. With a BFA in Ceramics from the Cleveland Institute of Art in Ohio, Jeff furthered his education and received his MFA at Southern Illinois University in Edwardsville.
Over the many decades of his career, Jeff taught ceramics at multiple locations, with his work exhibited throughout the United States in venues including the Clay Studio and the Schaller Gallery. He also exhibited and sold his work at the highest quality craft shows and art festivals, including the American Craft Council shows, the Philadelphia Museum of Art Craft Show, the Longs Park Art Festival, and the Peter's Valley Craft Fair. An oil on canvas painting by Dana Van Horn,  "Jeff Kleckner at Work" is in the permanent collection of the 
Metropolitan Museum of Art
in New York City.
Jeff's development as a studio potter was directly nurtured by his parents as well as early teachers, Bill Clark and Joe Zeller, and his graduate school affiliation with Dan Anderson. Along the way, he engaged deeply with the rich history and complex processes of ceramics. He found inspiration across the field: Japanese Oribe pots, the masterful work of Ogata Kenzan, Persian pattern, as well as the mid-twentieth Century concept of Mingei as nurtured by Shoji Hamada, and the examples set by studio potters such as John Glick, Michael Simon, and Clary Illian. In these experiences and insights, Jeff discovered ways to approach pottery as avenues for exploration of color, line, surface and form - a wellspring of inexhaustible creative opportunities. 
Jeff's career can be summed up by his complete devotion to his calling. He never sacrificed the integrity of his work despite the hardships and constant rigors of his chosen craft. 
Jeff is survived by his many friends and admirers and the many collectors of his work. A memorial in his honor is being planned for a future date.