National Clay Week & Global Day of Clay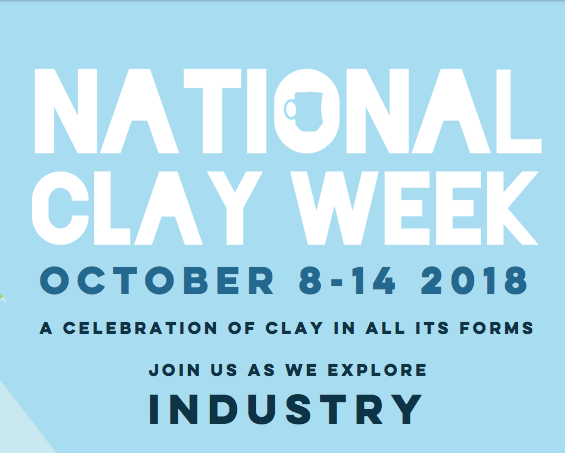 Next week, October 8-12, is National Clay Week!  Check out the lineup of daily events at nationalclayweek.org.
Check out what's happening on Wednesday, the Global Day of Clay, on 92y.org/globaldayofclay/events. 
Visit the Studio Potter Facebook page at 4:00 p.m. Eastern for a live tea time Q&A with Studio Potter journal editor Elenor Wilson. For one hour, Elenor will give an overview of the Studio Potter organization, print journal, and website, including its history, current issue, and plans for the future, and answer questions from the audience.
Submit questions in advance to: info@studiopotter.org.