It's Time for Hops+Pots!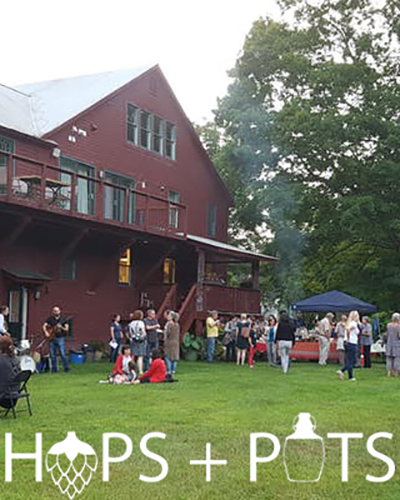 Join us for our annual summer celebration of ceramics!
Saturday, JULY 27, 2019, 5-9p
Celebrate the Hilltown6 Pottery Tour and support Studio Potter journal at Project Art, in Cummington, Massachusetts. This family-friendly event will showcase local ceramic artwork, and fun and games with clay; plus, food, beverages, and music along the idyllic banks of the Westfield River. Attendees will be entered into a raffle to win Hilltown6 pottery, enjoy Ooma Tesoro's delishous dishes and a free beer from Wandering Star Brewing! Tickets are limited, save $5 when you get your tickets in advance.