In This Issue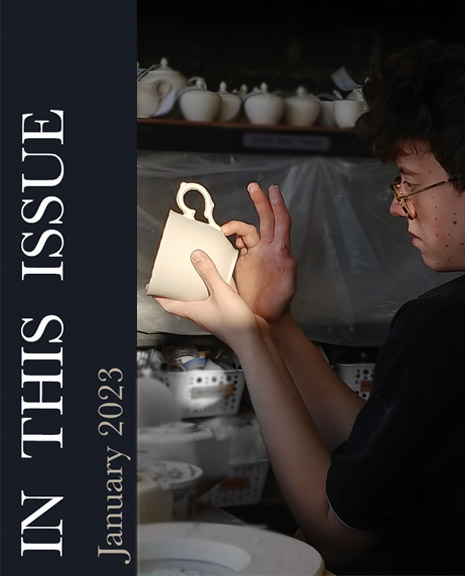 We wish you a happy new year from all of us at Studio Potter.
2022 was a year of sweeping social change, and I loved – most of – it. I valued the growth, the inclusivity, the challenges to oppression, and the hard questions that made people and organizations better, compassionate, and diverse. As an organization, we at Studio Potter have listened to this call to action and are making progressive changes to embrace transparency and quality. With a successful capital campaign in the fall of 2022, we are working towards bringing our readers a distinctive online reading experience via a new website in 2023. I am also building a data-driven document that investigates the invited authors and who the contributing authors are, as well as the themes and topics that matter to our readers, in a transparent annual report. With these initiatives, among others, I believe Studio Potter will usher in a transformative year of progress.
At the transition of a new year, it's emblematic to look back and think of how we can better ourselves by cutting back. It may be an existential assumption that we find regeneration or rejuvenation by withholding or pruning back. That metaphor works for the growth of grapes and tomatoes, but for the human condition, this can breed shame and models of fabricated perfection. In my mind, progress is synonymous with nurturing. For the grapevine, nurturing means pruning; for my peers, it means compassion and a wholehearted approach.
This month, Studio Potter presents five articles that explore exemplary models of wholehearted ceramic education. I looked to education as a theme to ring in this new year because, rather than withholding, I want to cultivate. I want to celebrate and build upon what makes non-traditional education, apprenticeships, K-12 education, curatorial education, and the traditional university ceramic experience unique in their own realm. I want each to grow and propagate – distinctive and authentic to itself. As we settle into 2023, it is essential to keep asking for the change we wish to see in our communities; equally, embracing self-care, being vulnerable, and promoting wellness are vital.
It is my pleasure to invite you to read this month's articles, as each author is working to enhance education and quality of life for their students and for you, our readers.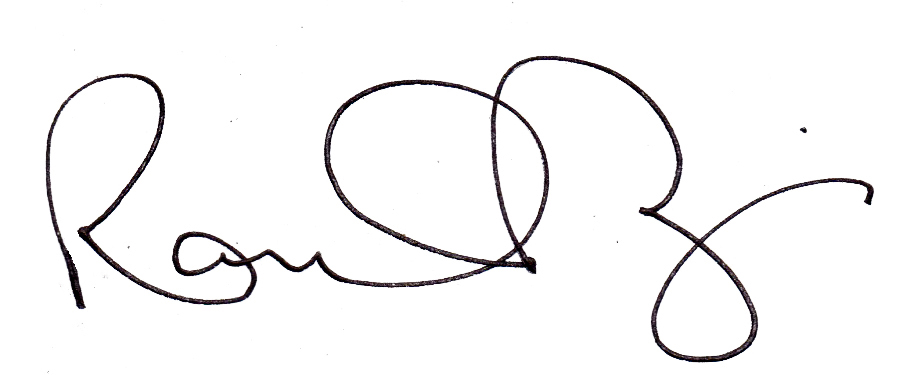 Randi O'Brien