In This Issue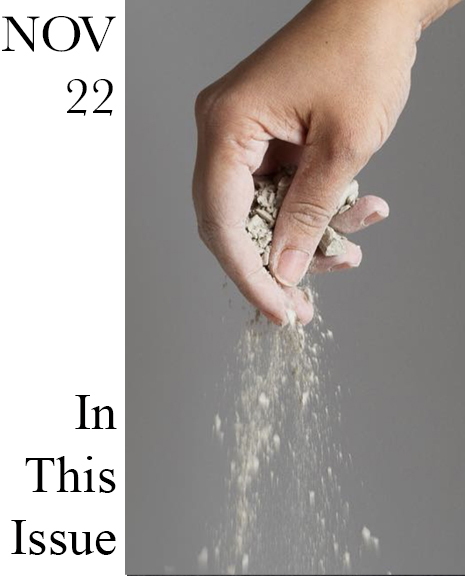 When I set out to curate this month's issue, I envisioned a collection of articles that would create a digital ofrenda. An altar of sorts, designed to honor, remember, and commemorate the season as well as people. I suspected nothing as articles were submitted, but I quickly realized each author in this month's issue spontaneously focused on a singular theme beyond my making.
The power of a cup, of a gift, of ceramics to transport us.
Ceramics is more like a portal than an ordinary object, and the five ceramic artists featured in the November issue all intuitively keyed into the transportive qualities of clay. Each contributor – from different walks of life and different regions: Israel/New York, Texas, Barcelona, New Jersey, and Georgia – grants us articles that explore the magnetic pull of ceramics.
Our human experience is rich and varied, but in a lifetime, it is easy to forget the quiet yet powerful moments of everyday life. I welcome you to read these articles that exist somewhere between mental and physical reality, between the mundane and dreamlike – inseparable from either and dependent on both.
Randi O'Brien, editor