Instructions for Renewing Your Journal Membership Online
It's renewal time! You can do this through our website by LOGGING IN FIRST with your username and password; follow the five easy steps below. Each new issue has a limited print run, so renewing now will ensure you're on our printer's mailing list, and that you don't miss an issue!  As always, if you have any questions at all please email me (Josh) at membership@studiopotter.org
1. Log in. If you are an active member you have an account. Don't know your account info? Can't remember your password? Send me an email (membership@studiopotter.org).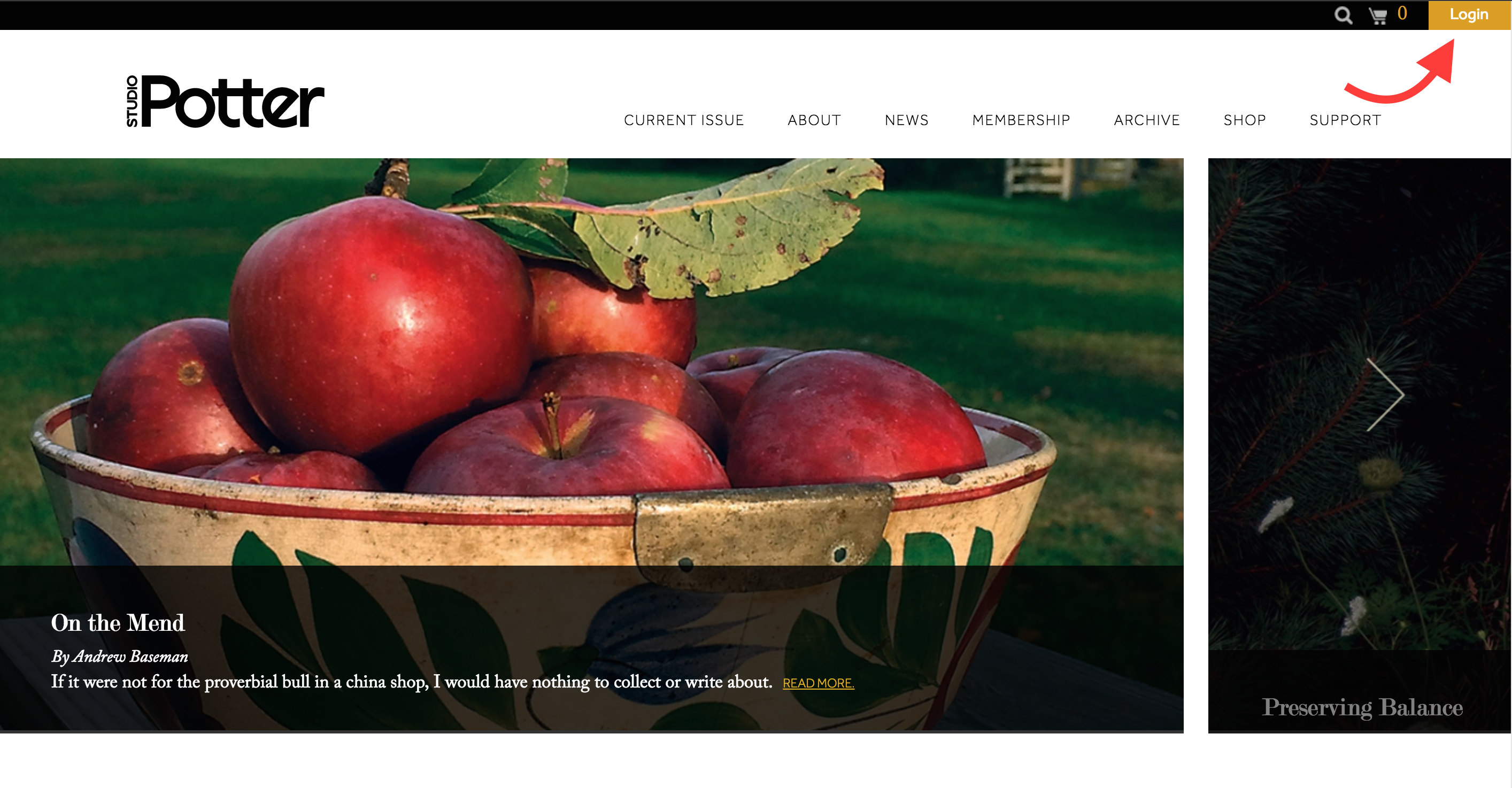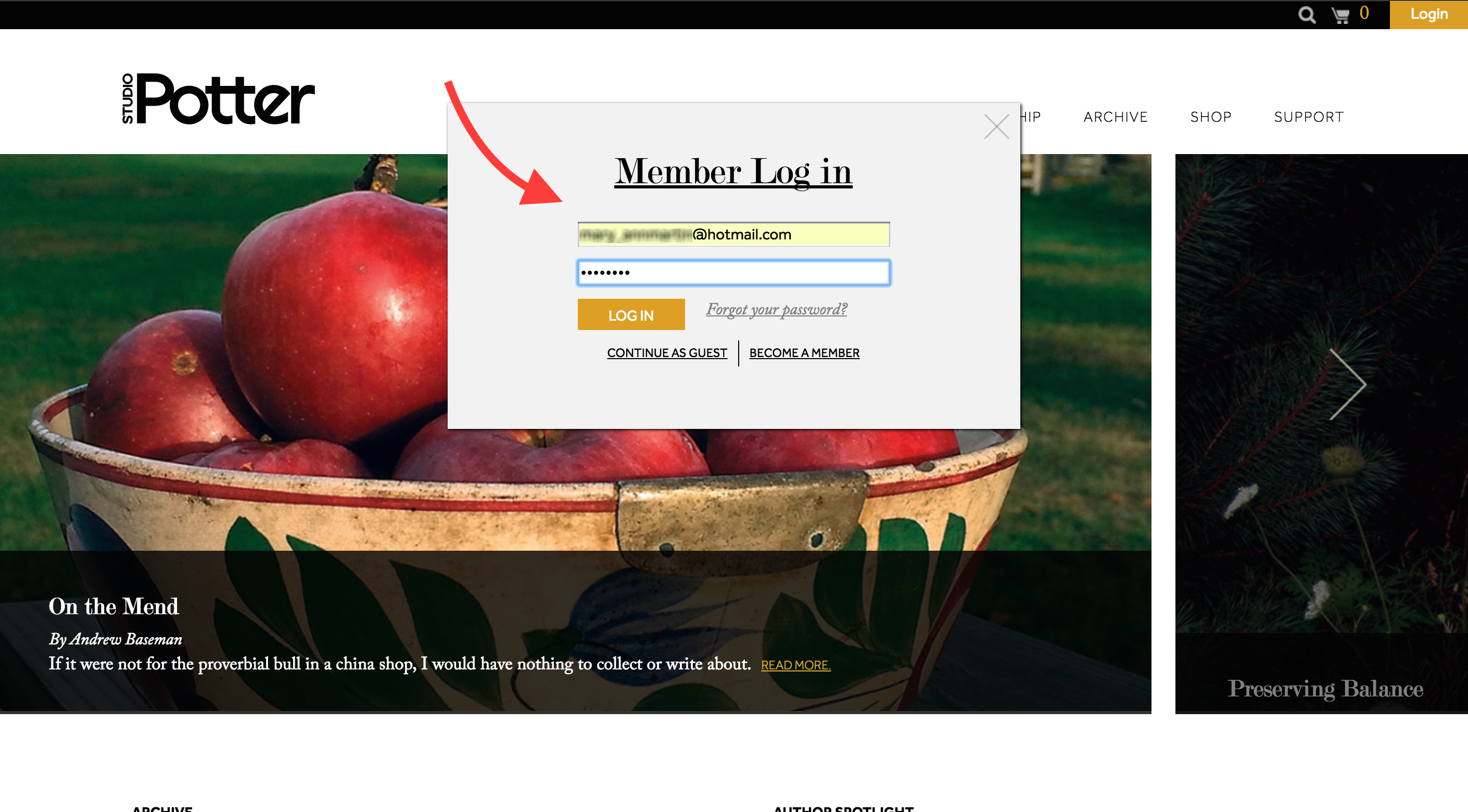 2. Check Login Success. Does your name appear in that little yellow box? Pretty cool, right? Next, click on the "Membership" menu item.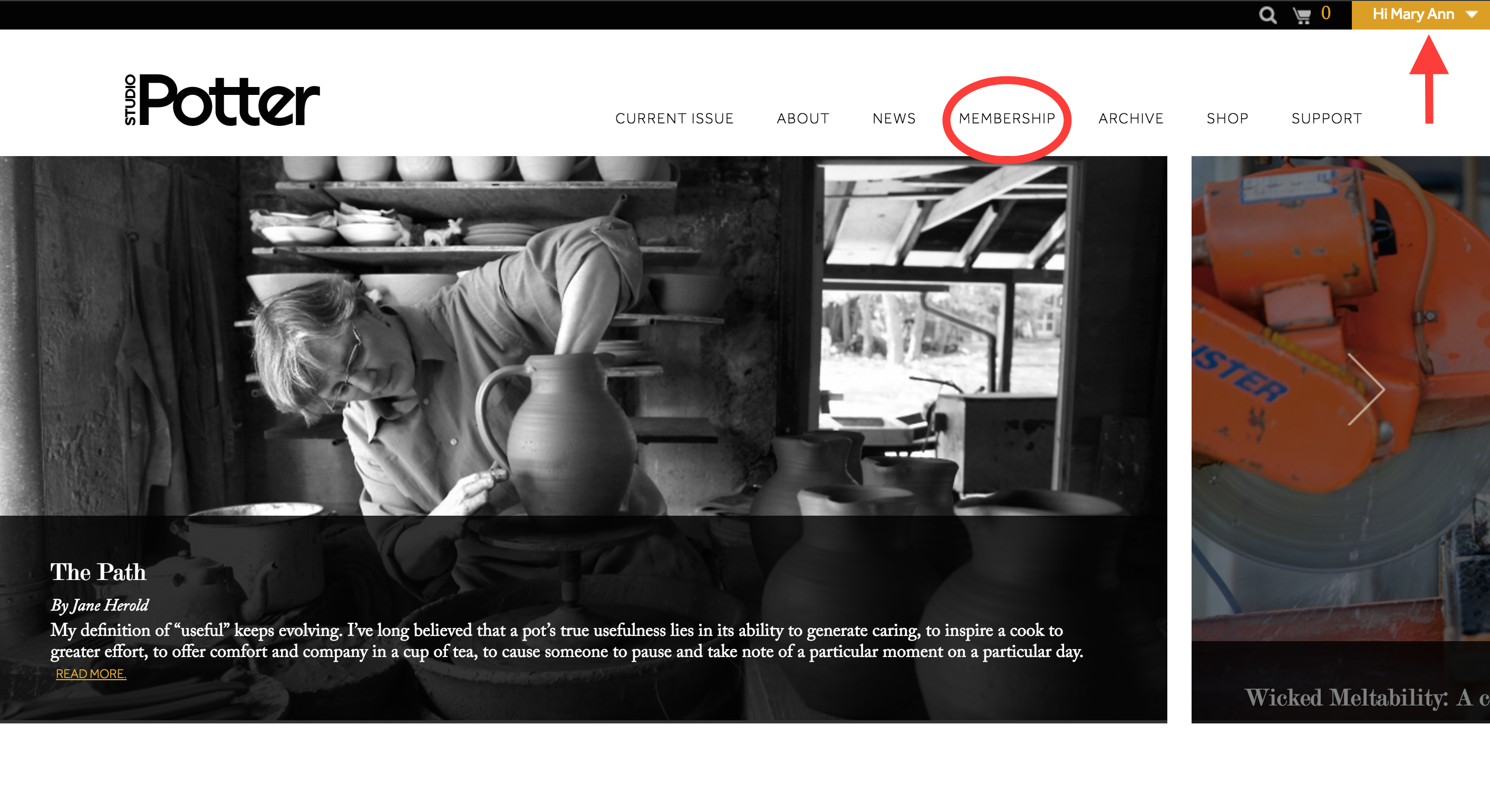 3. Click the "Renew" button in the yellow box, or in the menu at the left.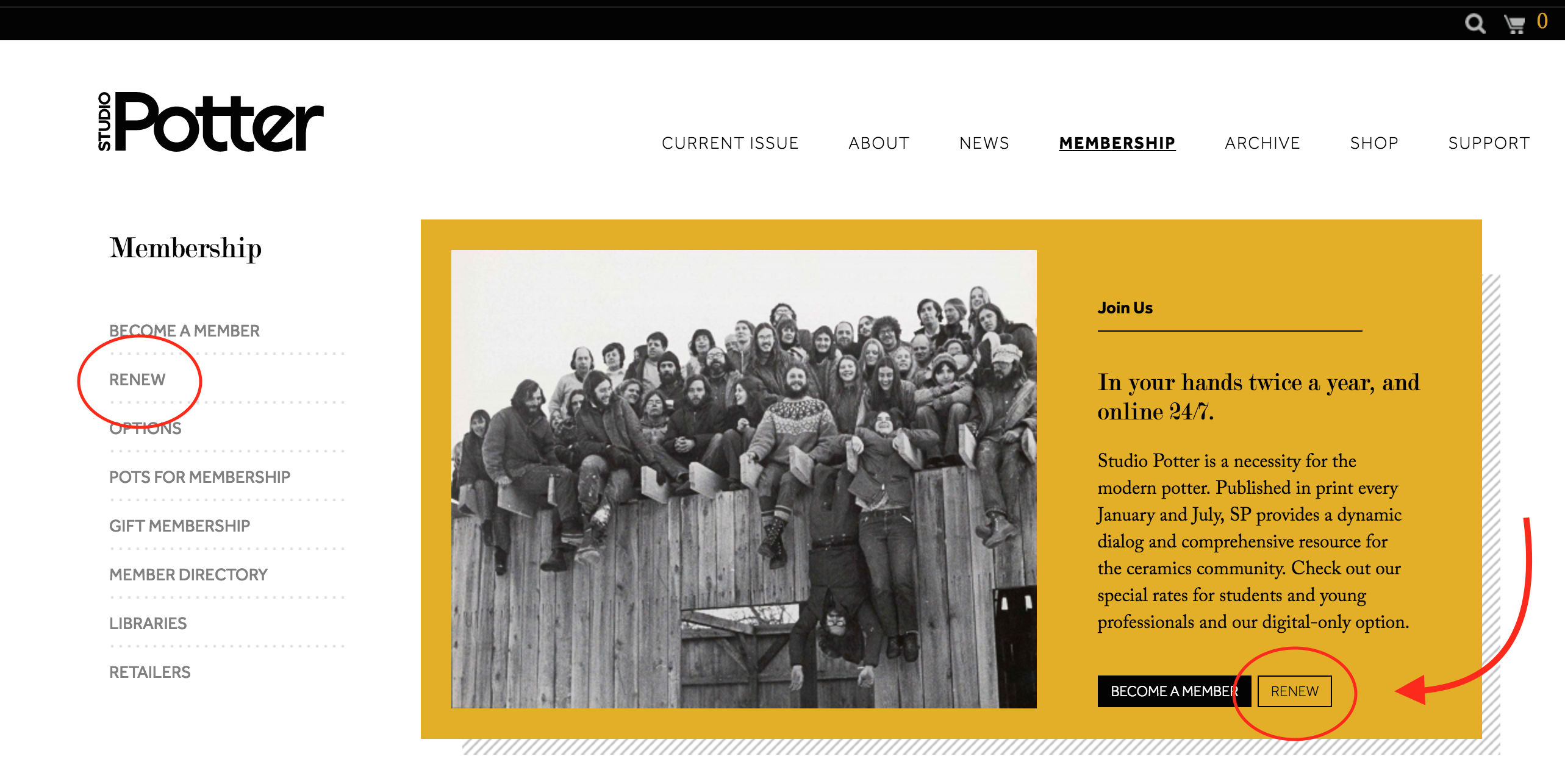 4. Renewal Form. Make your selections from the dropdown menus. Note: Two more dropdown menus for membership type and back issue choice will appear after you make your first selection.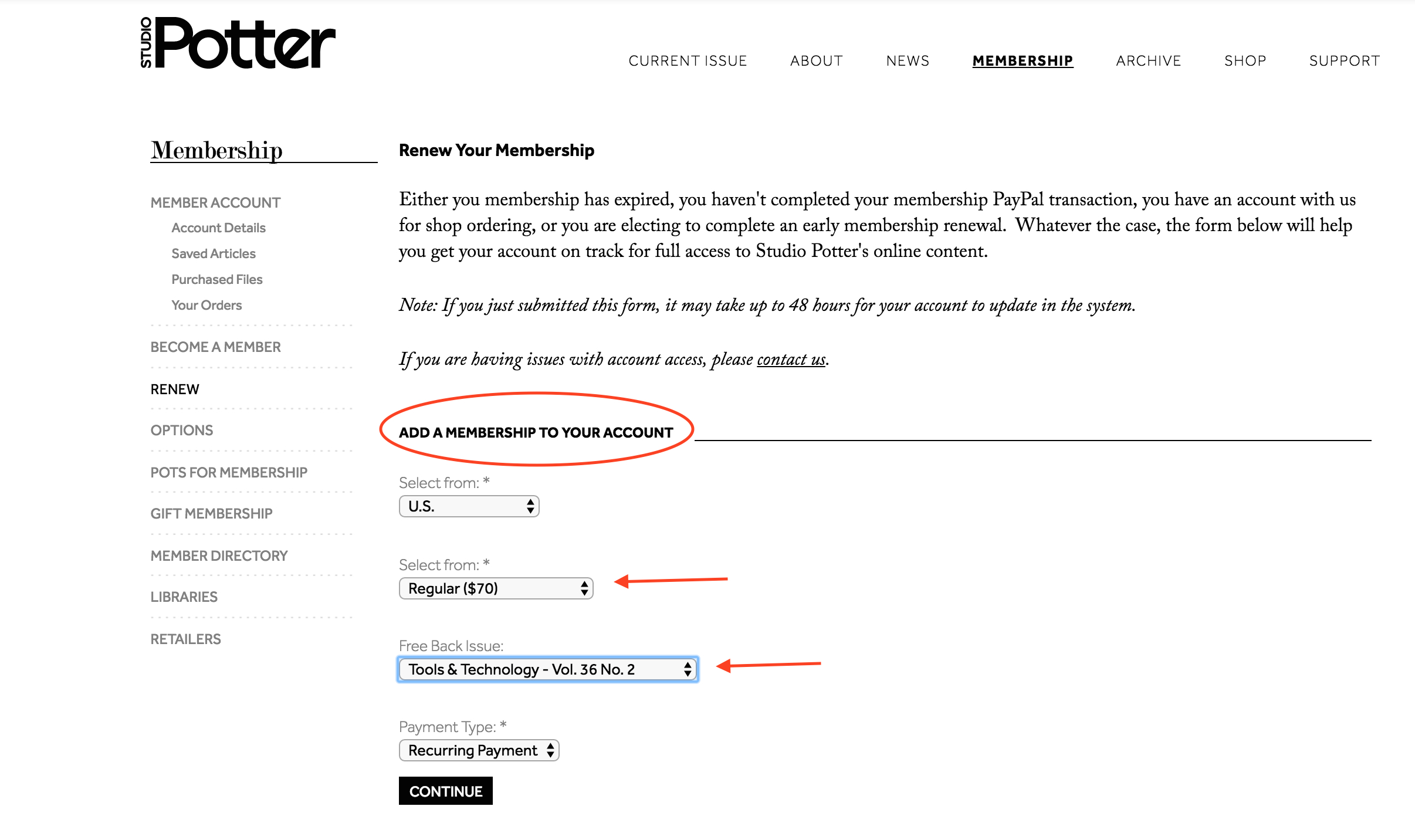 5. Follow Along. Follow the prompts to set up a PayPal account for recurring payments, or pay with a credit card for one-time payments. You MUST have a PayPal account to make recurring payments, as this authorizes us to store your payment information through PayPal, and make the charge every twelve months. 
You're all set! Again, if you have any questions feel free to contact me at membership@studiopotter.org or (Country Code +1) 413-585-5998, M-F 9a-5p.