Employment Opportunity
Red Lodge Clay Center - Programs Coordinator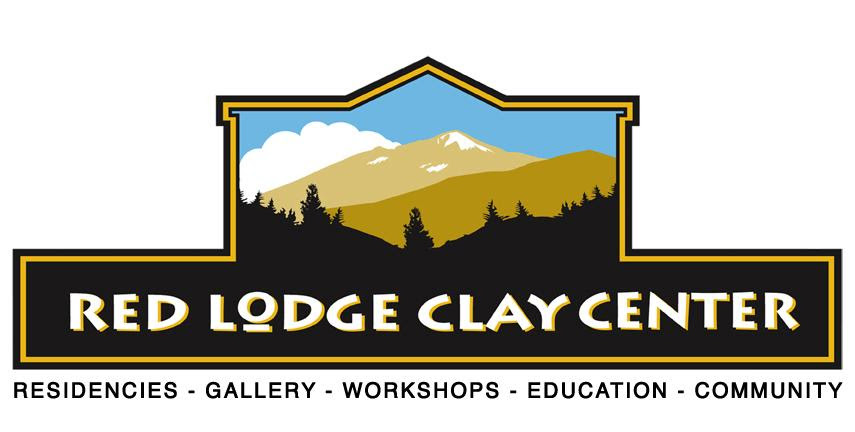 Come work with the Red Lodge Clay Center! We have a position opening for Programs Coordinator.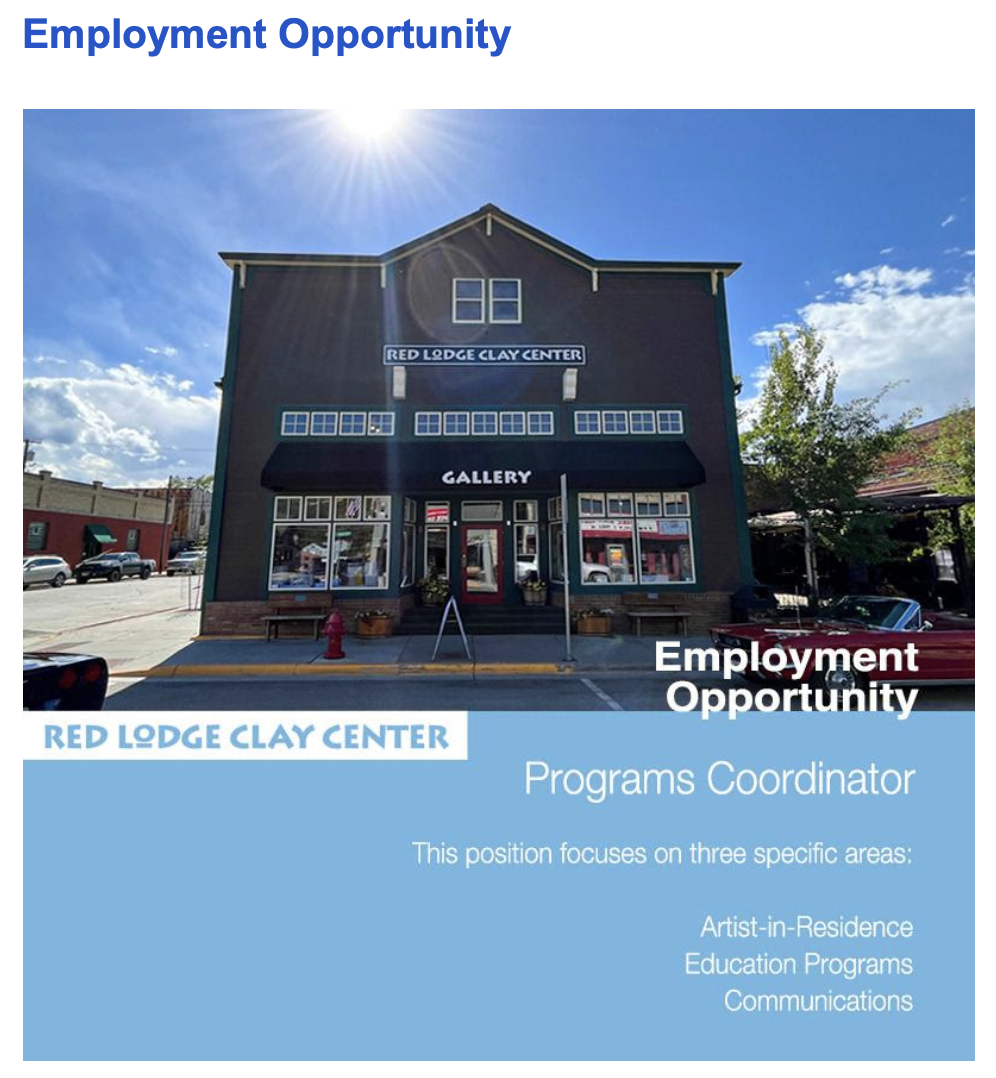 The primary responsibilities of the Programs Coordinator focuses on three specific areas: Residency Programs, Education Programs, and Communications. This is a full-time salaried position, and the ideal candidate will be energetic and highly motivated to adapt to the needs of a growing ceramics arts center in rural Montana. 
See the link below for a full job description and application guidelines.