The Democratic Cup Project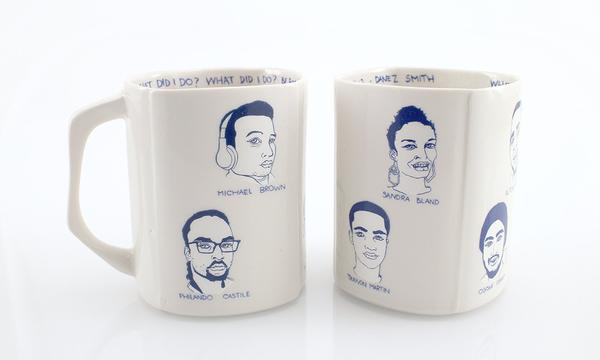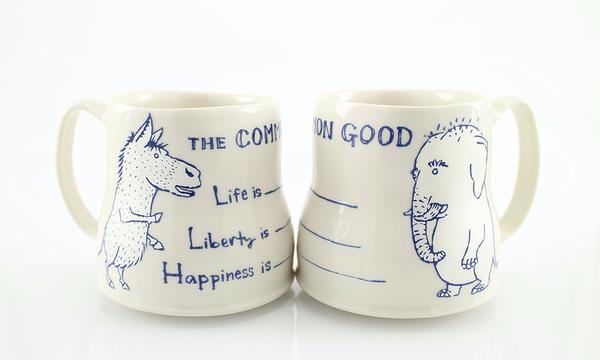 Two of Studio Potter's contributors have collaborated on an (another!) ambitious project as activist-potters.  Ayumi Horie offers the following synopsis of her and Nick Moen's project:
The Democratic Cup is a fundraising campaign for progressive causes through the sale of limited-edition handmade cups designed by a passionate team of renowned illustrators and potters. Images of political icons, social activists, and historical heroes, such as Ruth Bader Ginsburg, Bernie Sanders, bell hooks, and Sojourner Truth, adorn cups and inspire people to vote.

Our mission is twofold: It will raise $100,000 to be divided among progressive non-profit organizations, and create a more genuine and respectful dialog in American political discourse.

We are dismayed by the toxic rhetoric of the 2016 presidential campaign, and aim to bridge the widening gap in an increasingly polarized political spectrum. The Democratic Cup encourages people to turn off cable news and smartphones, and talk to one another over coffee or tea in an effort to find common ground.

The fundraiser brings together twenty-six nationally recognized ceramic artists and illustrators, each of whom have created distinct, limited edition cups. Their messages are by turns funny, inspirational, and sometimes heart-wrenching.

Danez Smith's cup titled "What Did I Do?" [above, left], which features portraits of unarmed people of color—Sandra Bland, Michael Brown, Trayvon Martin, and Philando Castile, and others—who were killed by police in the past several years.

The "Write-In Spin Cup" by Horie and Birdie Boone [above, right] features two charming animals, the donkey and the elephant, and blank lines where users can write (or imagine and talk about) their own "write-in candidates" for what constitutes liberty, happiness, and a good life.
For more info, visit www.thedemocraticcup.com