April 2019 Pots for Membership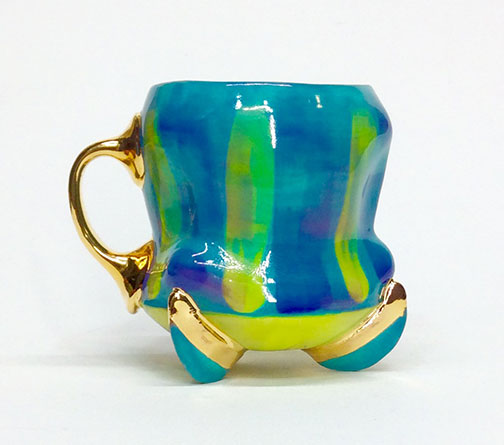 April showers bring...the return of Pots for Membership! Back after a winter hiatus, Studio Potter is pleased to introduce three artists and offer their work for sale in our online shop. In exchange for the sale of their work, the artist will receive a one-year membership to the journal. Want to be featured in our Pots for Membership program? Get the details here, and email membership@studiopotter.org to apply!
---
Hannah Meredith
Hannah Meredith, a Pennsylvania native, currently lives and works in northern California. She earned a Bachelor of Fine Arts from Millersville University of Pennsylvania in 2011, and following that apprenticed with Simon Levin for a year.
"The wood-firing process is the driving force behind my forms. Decisions concerning form, clay bodies, and surfaces are made with the firing process in mind. My pots speak of the soft, plastic quality of clay, beckoning fingers to touch them. The evidence of the marks I create reveal my making process and develop narratives specific to each pot."
Purchase Meredith's Work          Visit Meredith's Website
---
Caryn Newman
Caryn Newman has been making pots for over forty years, beginning with a two-year apprenticeship in traditional Japanese production techniques at the Great Barrington Pottery with Richard Bennett. In 2002, Newman founded Willowood Pottery, where she works today. She is a graduate of Douglass College and Rutgers University, a member of the Bucks County Guild of Craftsmen and of the co-operative Red Tulip Gallery in New Hope, Pennsylvania.
"Craft pottery is a work of art, decorative and utilitarian, that enriches the enjoyment of food and daily life. Form follows function. While clay and glaze are base substances - literally from the earth – a potter transforms them into something elevated and elegant."
Purchase Newman's Work          Visit Newman's Website
---
Nathan Bray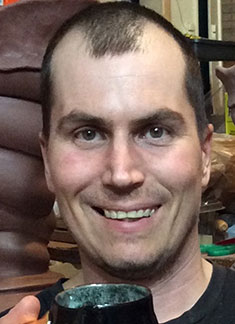 Nathan Bray got hooked on clay after returning to college for art and business. Bray received his Bachelor of Fine Arts degree in ceramics from Bemidji State University in Bemidji, Minnesota, in 2009. Bray has taught at multiple facilities including the Carbondale Clay Center in Colorado and his alma mater, and he exhibits his work nationally.
"My passion to create is driven by the continuous flow of new ideas and techniques involved with the processes of using clay. I am influenced by experiences working with other materials, too, such as electricity, metal, wood, racecars, and by time I spend gardening during summer. The colors in my work are inspired by graphic and pop art; I am steadily motivated to capture movement through color and form."