Announcing Randi O'Brien as Editor
As fall changes to winter, we too have changes to share within Studio Potter editorial team. Jill Foote-Hutton has stepped down from her position as co-editor. We thank her for her contributions as Studio Potter's fourth editor in our 50 years of publishing. Randi O'Brien, previously co-editor, will take on the mantle of sole editor. 
To our readers and supporters, Jill writes,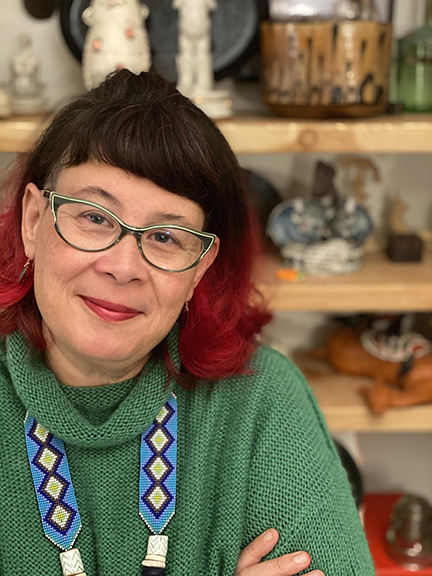 "The space ­– of a letter, an article, a book – is not large enough to contain all that has transpired since I accepted the role of editor at Studio Potter in 2020. Nor is the space enough to contain all I have learned. There have been moments (many) when I thought, "Perhaps Studio Potter, the journal, has done all it can, and it is time to take the final bow." Then there have been moments of great beauty, strength, and wonder, making me believe there were indeed more stories to find, to publish, to learn and grow from. 
Looking back at the first communication I sent out to our niche community in January 2020, it feels a bit spooky to read the words I wrote to you: 
"It is imperative we remain aware of the context we inhabit now as makers. Being aware of our global context allows us to continue expanding definitions of utility for the betterment of our humanity … As a field we are also expanding the definition of our canon, of what a studio practice can be, of what education can be, and also, the limits of ceramic as a material."
But it wasn't prophetic. I have no crystal ball. When I re-read that first Letter from the Editor, it is evidence, in case anyone wasn't paying attention or lost the thread (myself included) that the events of 2020 through to the present moment we stand in did not just happen out of the blue. Remembering all the ill and good that has transpired in and around our field and our world while I have been the editor of Studio Potter awakens my grateful heart and opens wide my eyes to how our field is benefitting from the tilling of the soil. We are all richer for the pain and struggle. We are all richer when we make room for many voices. 
At the beginning of 2022, Studio Potter made the decision to become a co-editorship and Randi O'Brien joined me in gathering voices from the field. I'm fully stepping away now, grateful for being encouraged and supported to take the time to engage the transition slowly. There was always the option to continue a co-editorship, but I think I can serve Studio Potter, the organization, better in other ways moving forward. Randi has a skill set that is an effective and impressive balance of empathy and administrative organization. She has a sustaining vision for Studio Potter that aligns with our recent strategic plan and is an expansive visionary. It has been an honor to work with her this year and to serve our field from the editor's desk. It was my privilege to work alongside a board and a director who are stalwart, self-reflective, and courageous. I look forward to reading more stories from the many voices within and surrounding our field. Be well everyone and keep turning the soil you stand on today."
With great enthusiasm, we welcome former Co-Editor Randi O'Brien to the sole Editor position. Randi writes,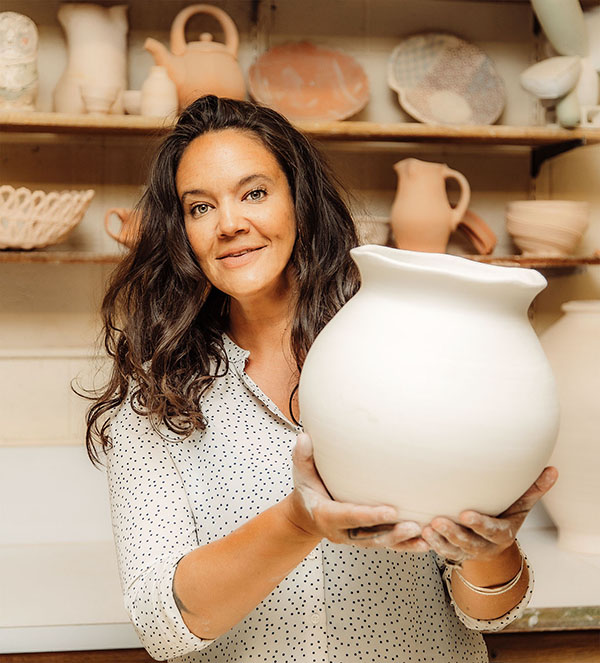 "Jill's editorial vision and journalistic companionship were deeply respected and will be sorely missed.
"Titles like editor, director, and so on are tricky for me because they carry a hierarchal weight that I do not necessarily subscribe to. In the past two years, our craft community has pressed toward a more integrated art and leadership model – placing equity and diversity at the core. This model, I believe, is on the cusp – teetering between trend and stabilized cultural norms. 
"While I serve Studio Potter in the title of the editor – which many see as a singular vision – I, on the other hand, offer an editorial model that leans on "system thinking." My editorial nature is to provide the scaffolding for collaboration, mapping, and situational planning that is more akin to leading a symphony, where all unique instruments have a place to make a collective song.
"I intend to usher in a culture of impact, but I can't do that without your voice because the true leaders, the true trailblazers of Studio Potter, are you. I need to hear from you so that we can move past trends and stabilize these important cultural shifts. I appeal to you in this transition letter to contribute to and support Studio Potter for its dedication to complexity and nuance, its commitment to diversity, and its loyalty to you – your voice, your experience, and your stories.
"The editor's desk is open, and it's time to tell your story."
---
Want to write for SP? Contact Randi O'Brien at editor@studiopotter.org