AKAR Yunomi Invitational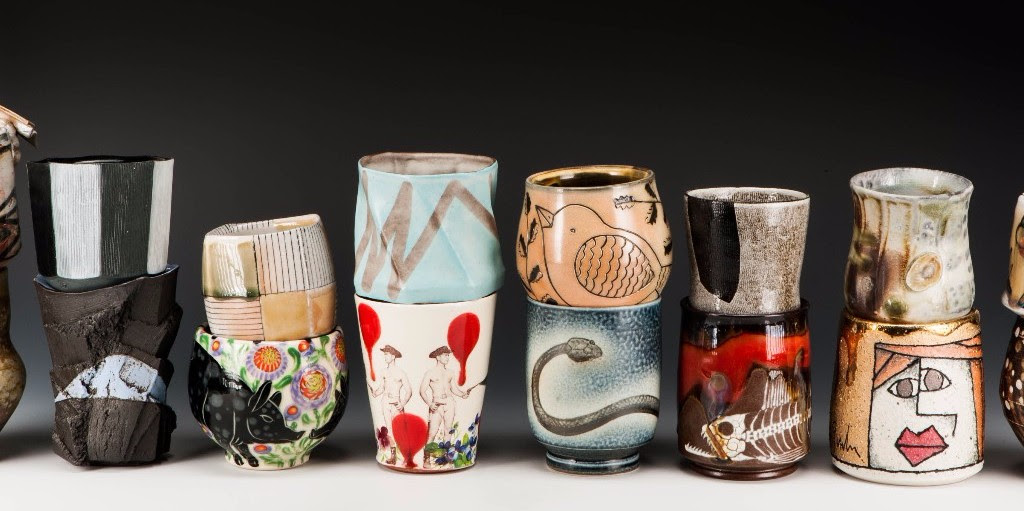 Get ready for the annual AKAR Yunomi Invitational, May 13th - July 31st.  An online, national sale of the best ceramic drinking vessels in the country, which also directly benefits Studio Potter journal. The following is from AKAR about the event:
The Yunomi Invitational is only a few days away!  This is our largest annual show - this year we have a total of 950 Yunomi. [. . .] For the tenth consecutive year, artists have elected to donate portions of their sales to The Studio Potter, a non-profit organization dedicated to all things clay. Of our 190 participating artists, 111 individuals are donating from a total of 177 Yunomi!. Be sure to check out our Facebook photo album throughout the week as we are updating it regularly with select pictures. You do not even need a Facebook account to view this!
Other Goings On:
Around Us:  Worcester annual Pottery Invitational, May 13-15.
Out West:  Woody Girls at Trax Gallery, May 18th – June 26th, 2016. Workshop: Saturday, May 21st from 10 to 4p. 
Down South: Center for Craft, Creativity, and Design: 2016 Back to the Drawing Board Call for Proposals due May 31, 2016.
Up North: Northern Clay Center: Florilegium, May 6 to Jun 26.