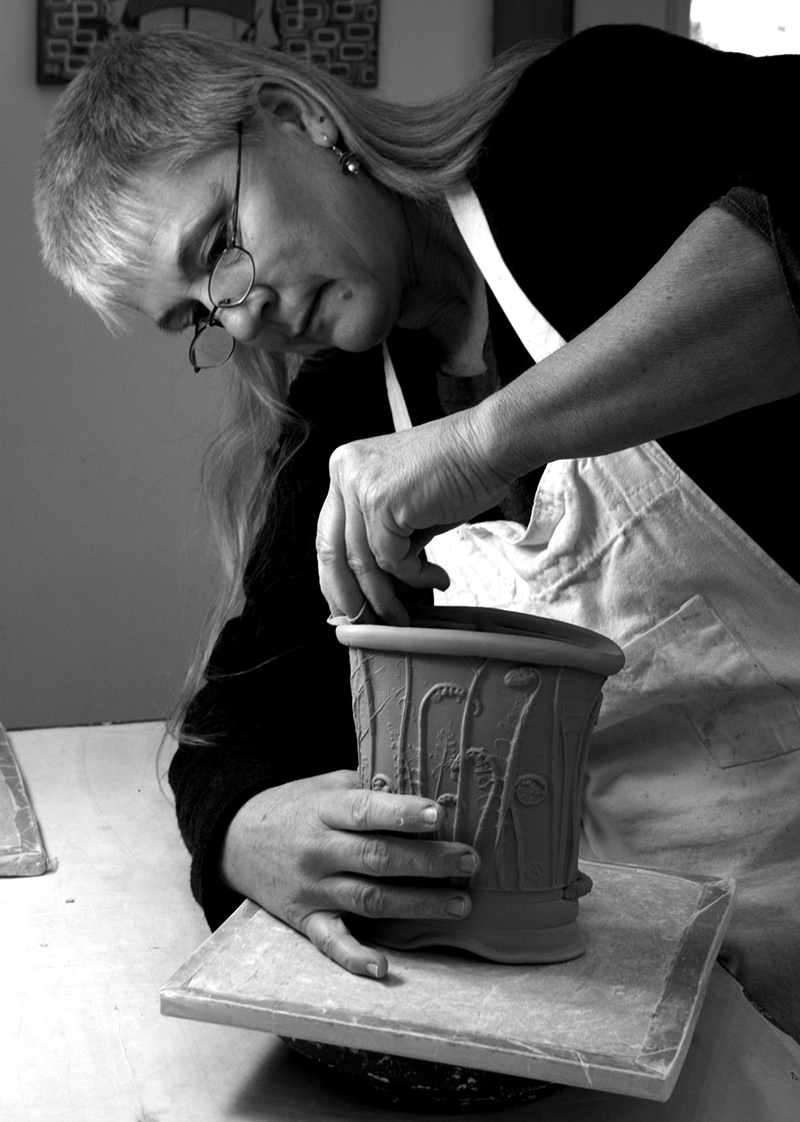 A poem by Greg Kerstetter
My clay, it's mud to me,
needs training. It'll split
if not scored, pounded,
made to bind by tool,
touch and tongue. Potter shows
how, makes mine hers, she
coos to the clay, urging
by word the lump
to take shape. It forgets
to resist—is moved.
Seeing opportunity
I do as the mud does.
---
Image: Christy Knox, who inspired Kerstetter's poem, in her studio, Cummington, Massachusetts.