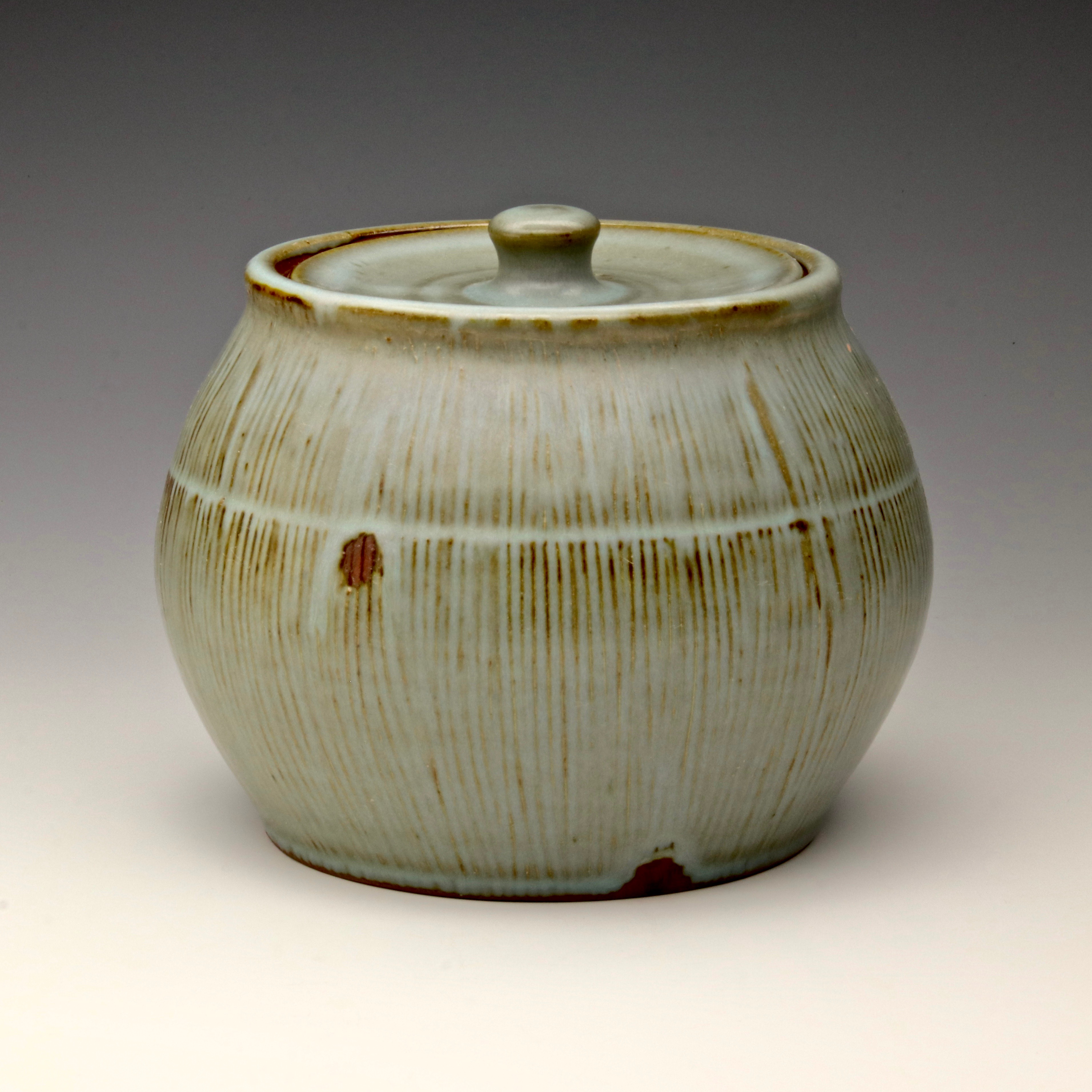 There are pots that have an extra something that makes them so exciting. Pots are interesting in that there is tension between the inside and outside. Sometimes, we can sense parts of the pot before picking them up, and other times, we are surprised by what is revealed upon closer examination. Sometimes, pots "let it all out" or most of it, and at other times, they hold on to their secrets and reveal them slowly over time. I love making pots partially because they have a way of making me. Our interactions are dramatically shaped by form, which we, as potters, strive to orchestrate. The struggle to organize endless variables into a coherent experience reminds me that I am human. This seems appropriate given the connection of the word "human" to "earth."
As potters, we have a history of talking about pots in relation to the human body. Recently, I had the opportunity to travel through a number of airports in the United States, which afforded me a great opportunity to watch people. I was reminded of the diversity of the human body. Here are some of the things I observed: Heads alone displayed numerous shapes, sizes, colors, and textures. I saw big upper bodies, small upper bodies, narrow shoulders, thick legs, long legs, skinny waists, wide feet, soft-looking bodies, and hard-looking bodies. Okay, I tried not to stare, but to me, this was a cornucopia for the eye of an artist laden with ideas. Then there was color, so many different tones in skin and hair, and the hair alone had so many colors and textures; it was long and short, and one style even made up to look like a hat – magnificent designs!
Putting outfits together is not my sport, but I love it when other people do so and do it well. Some people can take any human body and orchestrate embellishments that emphasize their best features and create a beautiful flow of shape and texture. This practice of adorning the human body relates to the making and philosophy of clay pots. 
...